This year…you think to yourself…this year is going to be different. I refuse to be perplexed, befuddled, and obsessed with what the heck happens to all the darn pencils in my classroom!
If I start the year off right, you tell yourself, I'll nip it in the bud. So you search for a system, a bag of tricks, an elegant simple plan.
Here are eight ideas to help you tackle the age-old disappearing pencil problem that has been vexing teachers for decades.
1. Decorate them.
Have a pencil decorating party the first day of school. Give each student 10 pencils from the classroom supply.  Set out craft supplies such as colored tape, markers, yarn, etc. Give each student time to create 10 identical, unique pencils to keep as their supply.  Since each child's pencils will be individualized, there will be no mixing them up!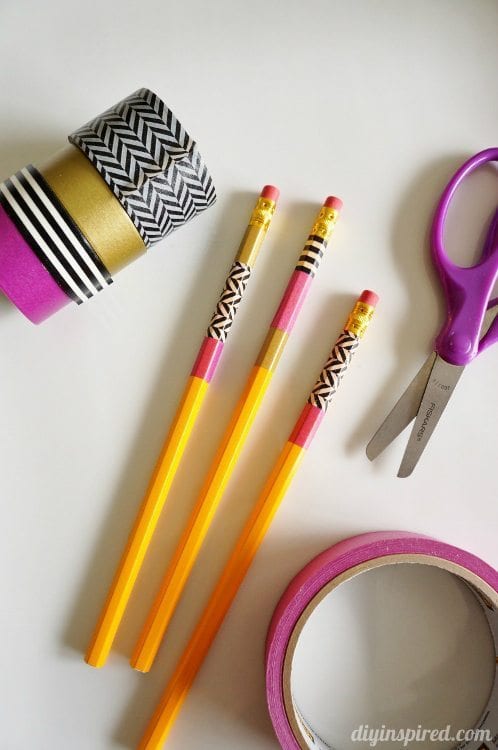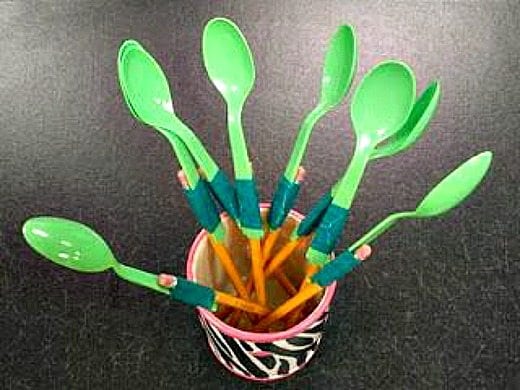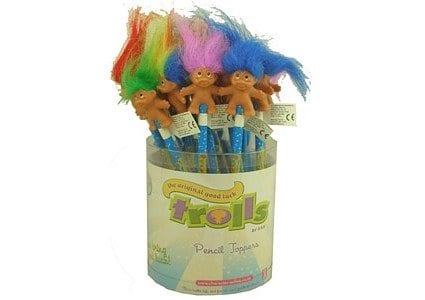 2. Magnetize them!
On the way out the door, students stick their pencil to the magnet board (aka cookie sheet, brilliant!) Next morning, voila! Ready and waiting for them. Also a quick and easy visual to check who's in and who's out.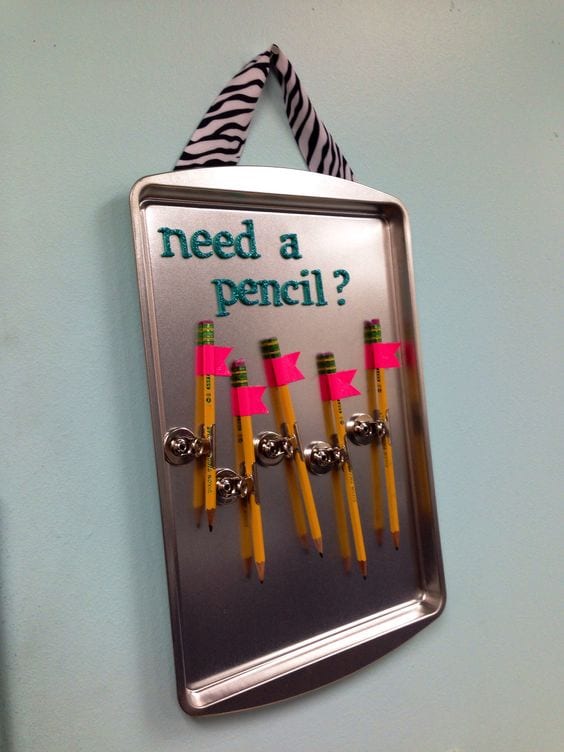 3. Number them.
Everyone gets a number, everyone knows their number. So if we find your pencil in the LEGO bin, you're busted!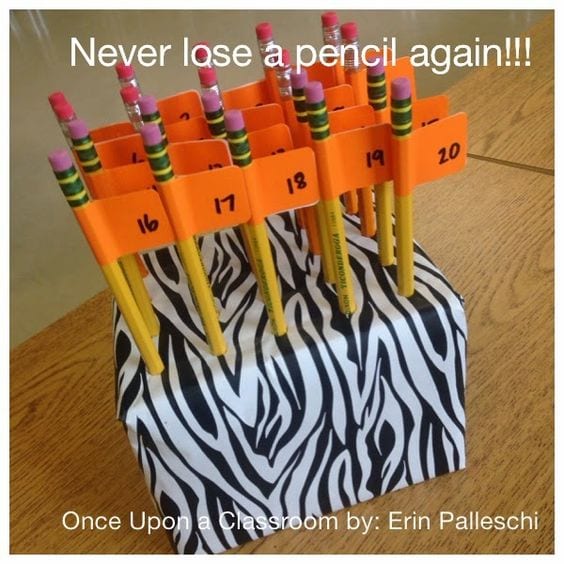 4. Attach pencils to their desks.
A nifty place to store pencils in between uses. And so simple to do! Just tape a segment of a plastic drinking straw down onto each child's desk with colorful duct tape.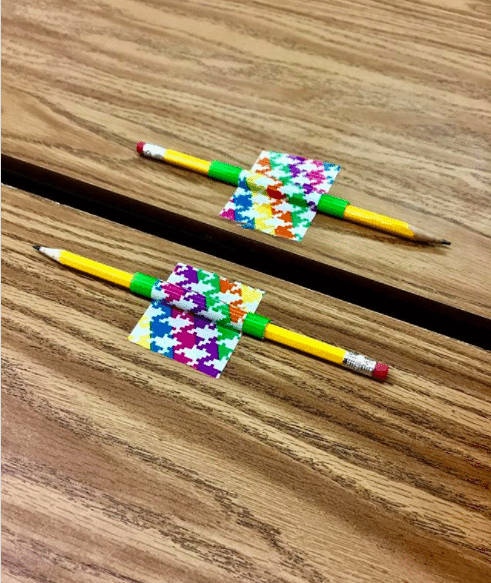 5. Dock them.
Numbered pencils in clearly marked hole. How much simpler can you make it?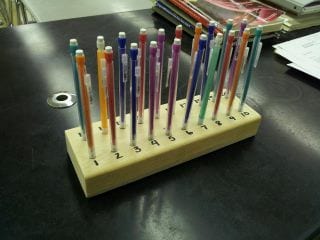 6. Put them in pockets.
Everyone has their own pocket, stocked with 2 or 3 pencils. When one breaks, all they have to do is grab another one. At the end of the day, each student makes sure they have sharp pencils ready to go for the next day. Added bonus of this method- no maddening pencil sharpening in the middle of class!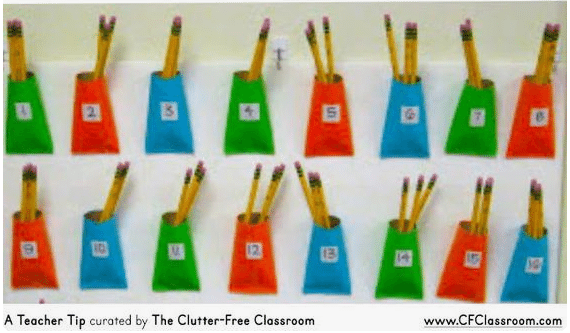 7. Flag 'em.
Love this colored tape dispenser! Students can pick their own color and wrap a piece around their pencil, marking it with their initials.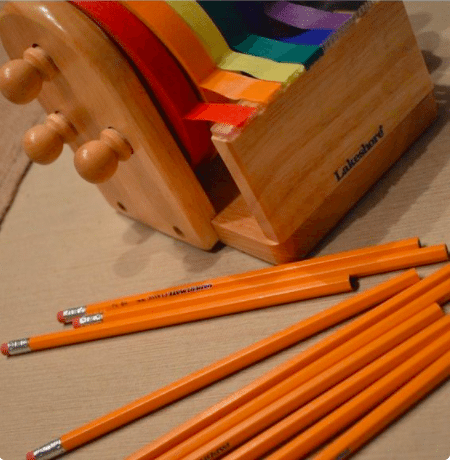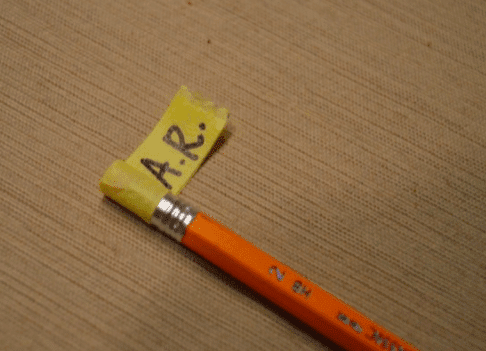 8. Personalize them.
Have parents send in inexpensive personalized pencils with their student's name on them. Kids will be invested in safeguarding their monogramed pencils.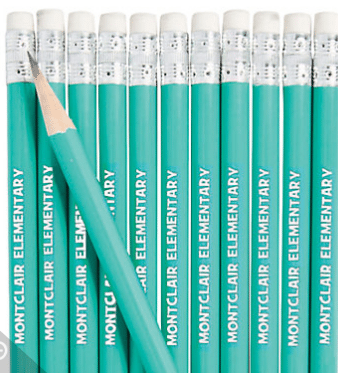 Do you have a brilliant way to manage the pencil problem in your class? Do share (in the comments below).