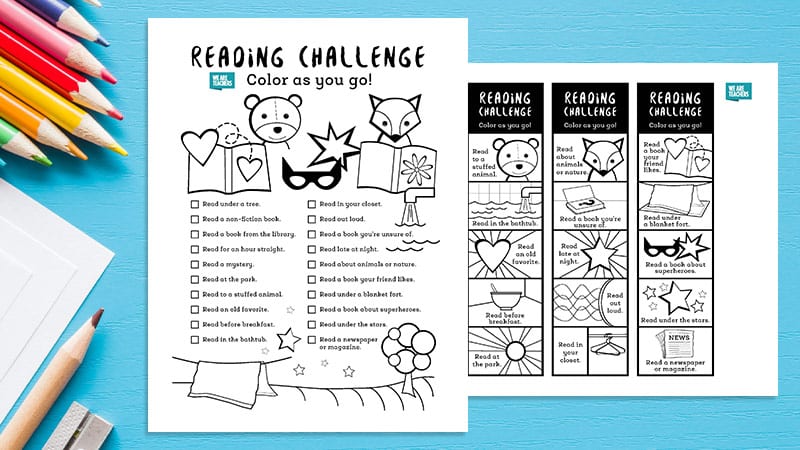 If you're looking for a fun way to motivate your students or kids to keep reading, try our color-in reading challenge. We have a set of challenges for kids to complete. They can color in each completed task on a bookmark as they go or use the full-sheet checklist.
Both the full checklist and the bookmarks are available for free download. It's a great way to keep reading on your students' minds while also making it fun.
Download the reading bookmarks and checklist here . You can print as many as you want to distribute to your class!
The Reading Challenge Checklist
Coloring Bookmarks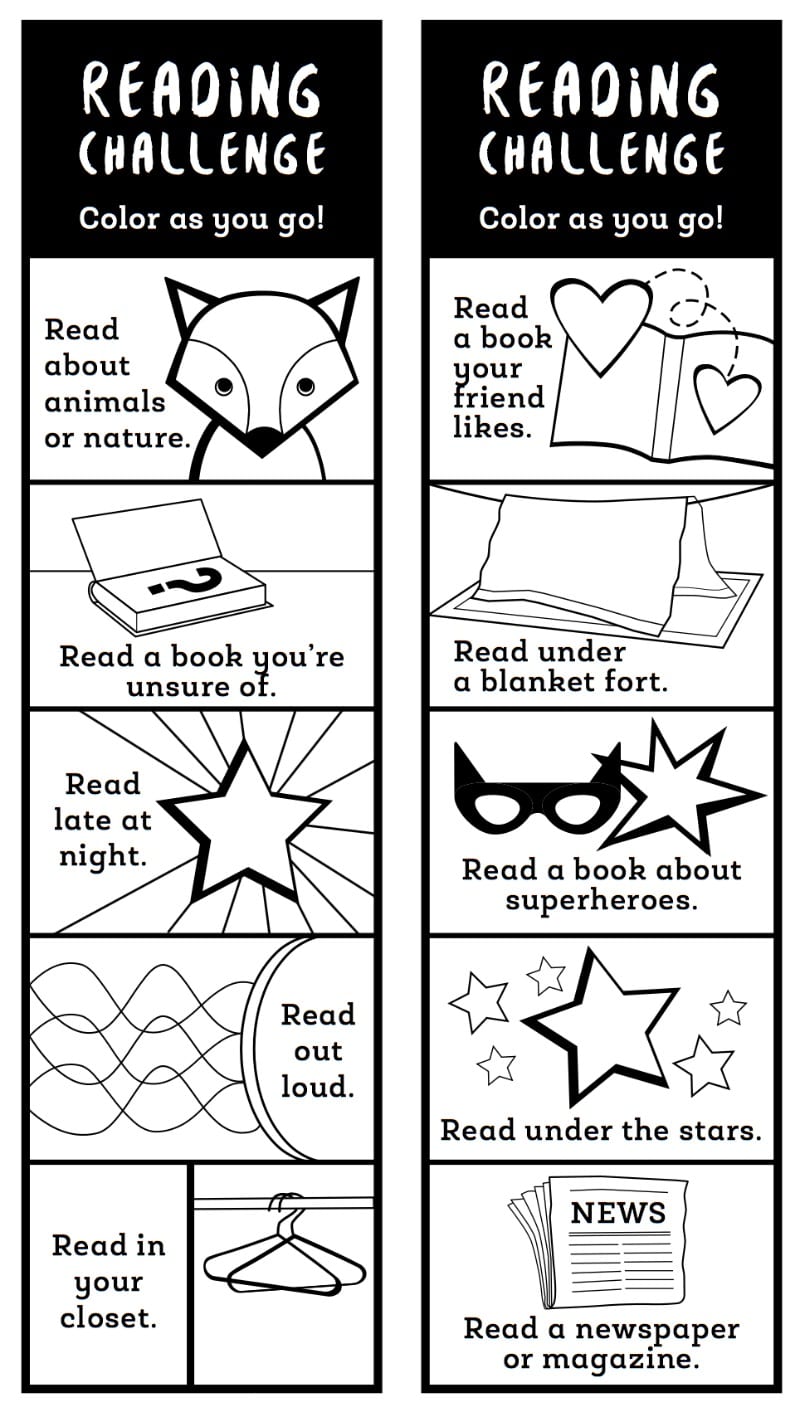 More Coloring Bookmarks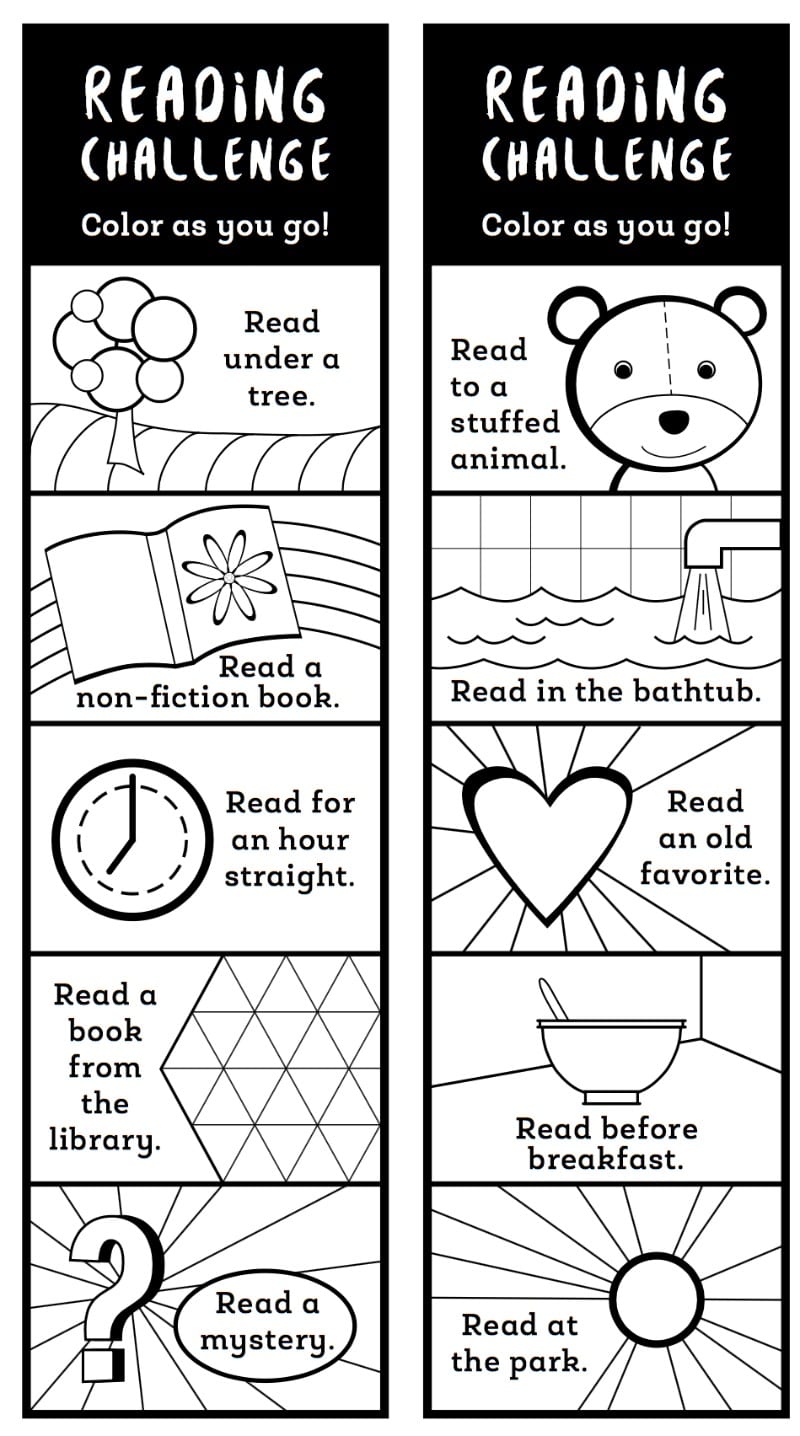 And remember, a reading challenge isn't just for kids. We teachers should read for fun too!