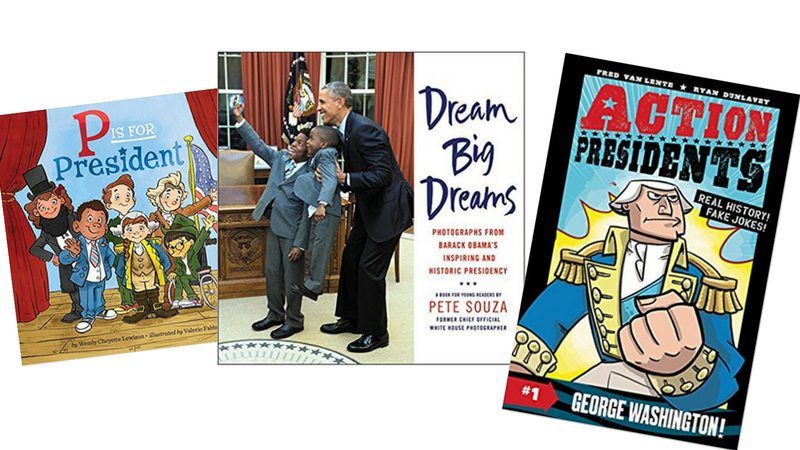 Celebrate Presidents' Day with a slate of books that demystify and celebrate the role of POTUS and the distinguished individuals that have served in our country's highest office. These are 15 of our favorite president books for kids.
Just a heads up! WeAreTeachers may collect a share of sales from the links on this page. We only recommend items our team loves!
Best for: Grades PreK-1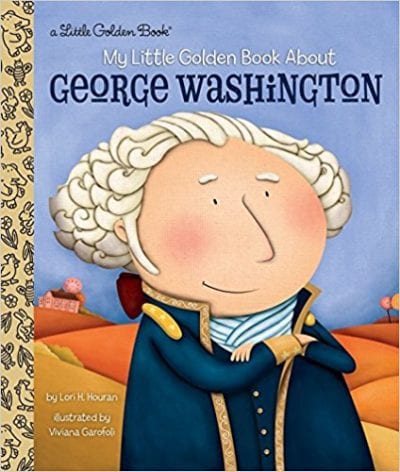 This newer addition to a throwback series provides a straightforward account of how George Washington came to be the first president of the United States. It also shares humanistic details such as his love of fishing and horseback riding and includes a tame overview of the Revolutionary War. It reads as an engaging narrative, making it a reliable read aloud for teachers of young students around President's Day.
2. P is For President by Wendy Cheyette Lewison, illustrated by Valerio Fabbretti
Best for: Grades PreK-1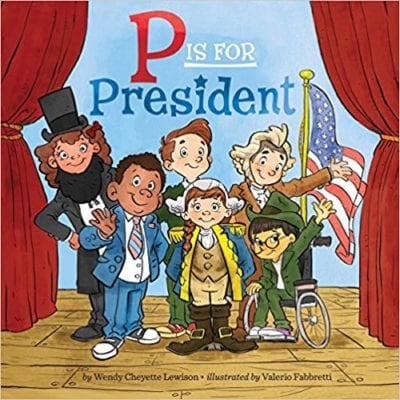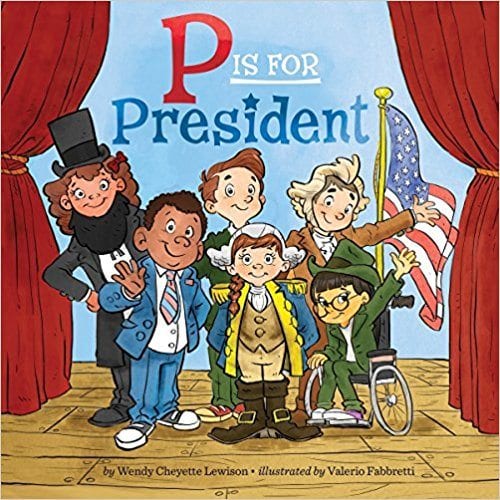 This author obviously has a lot of experience explaining complex concepts to very young children. Without requiring additional teacher explanation, this book covers all the basics about the role of President of the United States, from how one is elected, to how he–or potentially she, the text makes clear—spends the day. Memorable quirky facts, like how one president had a pet alligator, round out the more general ones.
Best for: Grades K-2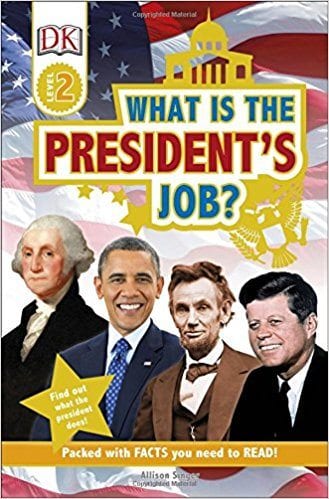 This nonfiction reader gives standard information about the presidency, with special attention to the different facets of the job, like working with Congress and other world leaders, acting as commander of the armed forces, and upholding various traditions. What sets this title apart is the collection of engaging photographs, which give students an insider perspective on the highest office in the land.
Best for: Grades K-2
This clever book focuses on our popular 16th president in an alphabet book format. Included is a wealth of information about the life and accomplishments of Abraham Lincoln from childhood through his early career to his tenure as president.
5. Dear Mr. Washington by Lynn Cullen, illustrated by Nancy Carpenter
Best for: Grades K-4

A charming story centered around George Washington's correspondence with young Charlotte Stuart and her siblings. As her father (prominent painter Gilbert Stuart) attempts to paint Washington's portrait, the children's shenanigans throw the process off course. This storybook is colorful, funny and full of calamity!
Best for: Grades K-4

Thomas Jefferson, our third president, accomplished great things during his tenure as president of the United States, from writing the Declaration of Independence and doubling the size of the US with the Louisiana Purchase, to establishing the Library of Congress. He was widely renowned as a true Renaissance man- interested in music, language, science, nature, math and architecture. Maira Kalman's alluring text and dazzling illustrations bring this president's remarkable, complicated personality to life for young readers.
7. Nice Work, Franklin! by Suzanne Tripp Jurmain, illustrated by Larry Day
Best for: Grades K-4

A man of tremendous personal fortitude, Franklin Roosevelt was elected to an unprecedented four terms as the president of the United States. Famously stubborn, with strong humanitarian views, FDR served our country in times of worldwide economic depression and war. His accomplishments as president largely redefined the role of government in our country.
Best for: Grades 3-5

A visually amazing book that weaves anecdotes of the charismatic personalities of some of our prominent presidents with whimsical collages made of everyday objects such as jelly beans, hot dogs, bullets, and more.
9.Who Was Theodore Roosevelt? by Michael Burgan, illustrated by Jerry Hoare and Nancy Harrison
Best for: Grades 3-7

Tedddy Roosevelt had many "firsts" in his career as our 26th president. In addition to being the youngest president ever elected, he was also the first sitting president to win the Nobel Peace Prize, to ride in an automobile, and to fly in an airplane! In addition to his accomplished presidency, TR was also famous for being a naturalist, hunter, explorer, author, and soldier.
Best for: Grades 3-8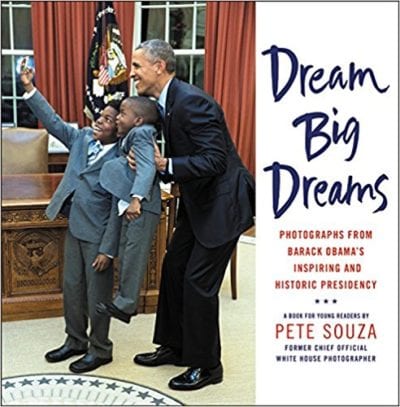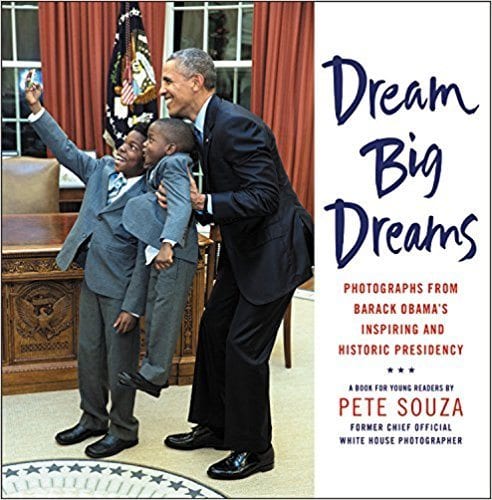 Chief Official White House Photographer Pete Souza organizes this collection of photos and reflections around themes such as "Be Kind and Respectful," "Make Time for Family," and "Show Compassion," making for for a different take on the role of President than traditional nonfiction titles. Many photos are an invitation to discuss not only the significance of Barack Obama's presidency, but other aspects of history as well; there are many classroom conversations to be had about this unique and gorgeous book.
11
.

Who Was Woodrow Wilson? b

y Margaret Frith, illustrated by Andrew Thomson and Nancy Harrison
Best for: Grades 3-7


Former professor, university president and governor of the state of New Jersey, Woodrow Wilson served two terms as president during a tenuous time in our country's history. He was a born leader with progressive ideas who lived a life of magnificent accomplishment as well as heart-breaking personal tragedy.
Best for: Grades 4-8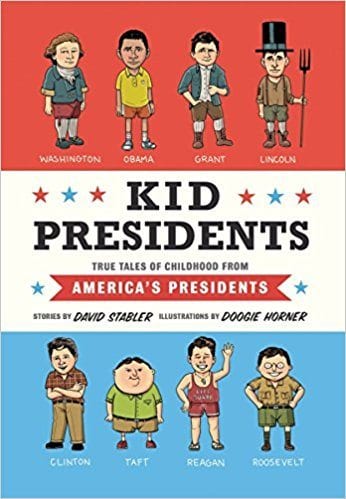 David Stabler introduces this title by promising, "This book proves that any kid can grow up to be president. Because every U.S. president started out as a regular kid. Just like you." The relatable anecdotes describe former leaders' childhood hobbies, pranks, and run-ins with bullies.
Best for: Grades 4-8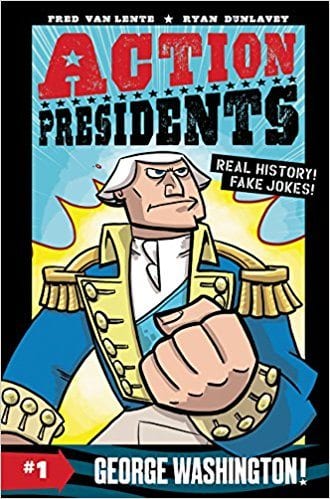 This is first in a series that continues the trend of aiming to engage students in informational text using a graphic novel format. Narrator Noah His-Turkey, pardoned by the White House and passionate about historical truth, shares childhood anecdotes, Revolutionary War sequences, and doesn't avoid details like the fact that Washington owned slaves. (The text also includes judiciously placed fart jokes to up reader appeal.) Also available: Action Presidents #2: Abraham Lincoln!
Best for: Grades 4 and up

A fun collection of sassy, illustrated verse that takes a new look at the 43 American presidents. Packed with facts and historical references as well as human interest elements, the rhythmic, rhyming verse is sure to amuse and inform everyone who reads this book.
Best for: Grades 4-8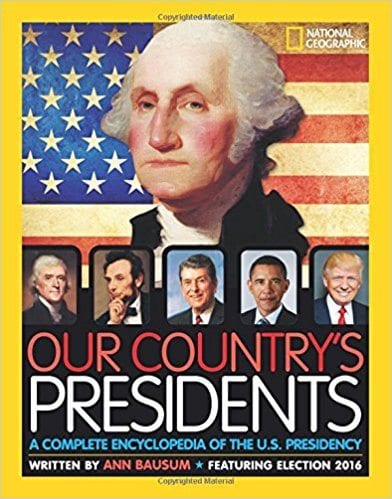 "Complete" it is, organized chronologically with a plethora of timelines, lists, sidebars, and fun facts to lighten the text. A highly visual text, it boasts a vast collection of art reproductions, maps, historical documents, charts, and photos. It's updated to include information about the controversial 2016 election and 45th president.
What are your favorite president books for kids? Share in the comments below!