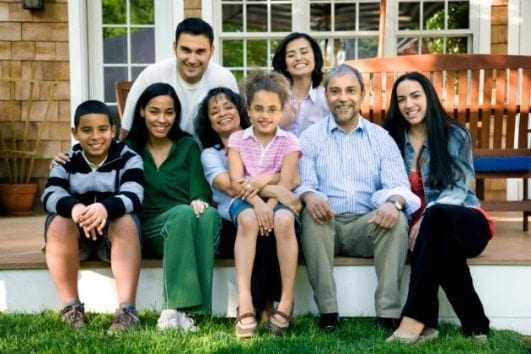 They say it takes a village to raise a child, but, according to the research, it also takes a village to educate a child. According to the National Education Association, "The research is clear, consistent, and convincing: parent, family, and community involvement in education correlates with higher academic performance and school improvement."
So what are some great ways to build partnerships between families and schools? Whether you're looking for St. Patrick's Day party volunteers, in-class assistants, or just some at-home reinforcement to help students complete homework, here are some teacher-tested strategies from our We Are Teachers Helpliners for getting the whole family involved in your students' educations.
Create a variety of opportunities for involvement. "Try to meet the parents where they are, rather than attempting to force them into some 'ideal' of parent-school involvement." —Adriane G.
This might mean pairing responsibilities with the specific parent population. For example, instead of asking working parents to run lunchtime bake sales, they could participate by baking something the night before for their child to bring in. Make it clear that there is room for all kinds of help in your class!
Keep an updated classroom website. Posting all homework, test dates, project guidelines, long-term goals and volunteer opportunities will help keep parents in the loop about all the goings-on of your class.
Show appreciation. If parents come to your class to volunteer, to participate in a family math day, to sew costumes for the play—let them know how much they're valued! Provide refreshments or have students send thank you notes. "Food is the best!" —Denise L.
"If you have an open house, try doing a raffle. It can be for a plant or something else that's simple. It helps build rapport." —Mary-Jo W.

Invite parents into the conversation. "My school has a round-table discussion on parent-teacher conference nights. This allows the parents to share and ask each other for advice." —Cindy R.

Pinpoint the barriers to involvement. If your PTA attendance is down, it might be for any number of reasons: lack of communication, work schedules, an intimidating climate. Whatever it is, try to pinpoint the major issues and problem-solve. "In my district, parents had trouble attending meetings due to a lack of transportation. So we held parent-teacher conferences and programs at community centers in public housing areas and other available buildings in the community within walking distance." —Janice A.

Create family-centric assignments. "Create homework assignments for the families to do together, like a family history research project. Incorporate interviews. Have the families meet like a science fair to show off how awesome they are!" —Katie W.