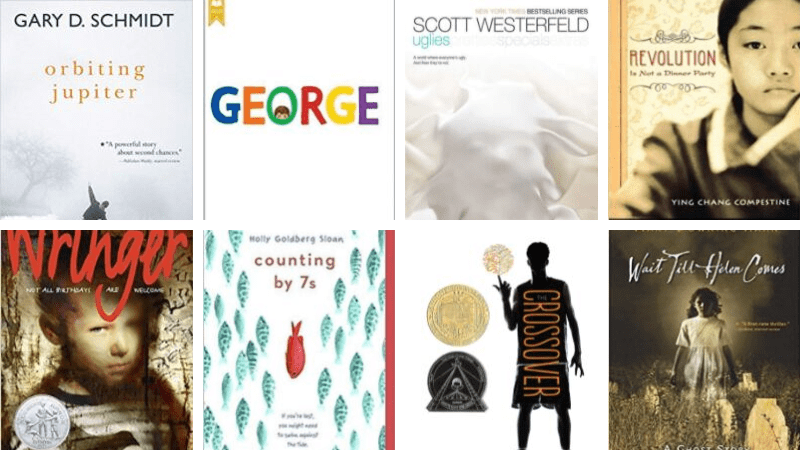 "It's hard to be what you can't see," says middle-grade author Jason Reynolds. He knows. He didn't start reading until he was nearly an adult. Teachers kept giving him what they considered classics, but those middle school books had nothing to do with who he was and what he saw each day. So he never touched them.
Middle school kids today are coming of age in a time when they will have more access to information than ever before but lack the tools for integration. They've LOL'd and "liked" more things this morning than you've considered all month, but they haven't reflected on why. Just because a middle schooler has more access doesn't mean they understand how to build their identity. Giving them the tools to build a reading identity first will give them what they need to grow into whom they really want to be.
Every one of these books offers a path to identity. But remember: you know each child best. Be sure to read the books you plan to put in the hands of your students. This is serious work to undertake as a teacher (or trusted adult), but take heart in the knowledge that it's the best work we can do.
Oh, and here's another thing: Don't insist that these books be read silently or independently. Read some aloud to your students, give them some audiobooks to listen to, or let them read one chapter at a time to each other. It is when students process what they've read in these books that they begin creating a reading identity. It doesn't matter how that happens, just that it does.
Just a heads up, WeAreTeachers may receive a small commission when you purchase through our links, at no cost to you. All books are selected by our editorial team.
1. Wringer by Jerry Spinelli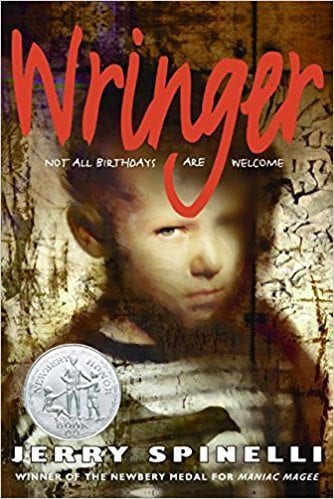 When boys in Palmer's town turn 10, they are expected to become "wringers," ending the lives of pigeons wounded in a town event. At the far edge of age nine, Palmer not only abhors the tradition, but he is also hiding a pigeon in his room, causing a moral dilemma.
2. George by Alex Gino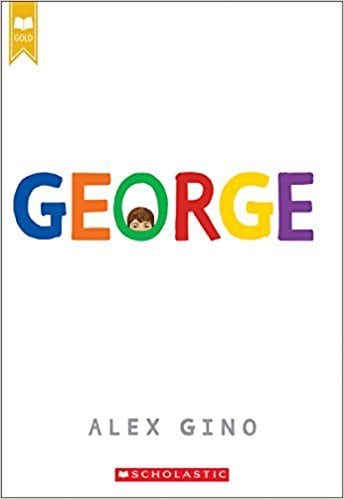 George knows she's a girl, but everyone else sees her as a boy. Gino does a masterful job of taking us into what it feels like to be assigned the wrong gender.
Genius Willow Chance loses both parents in a car crash, but she is able to both change her life and impact those around her.
4. Wonder by R.J. Palacio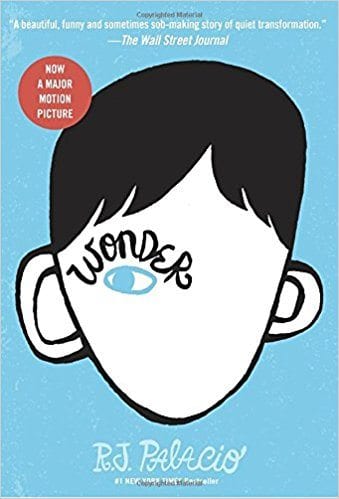 Born with extraordinary physical deformities, Auggie finally braves going to an actual school. He is stared at and tormented, but he also finds friendship. Middle schoolers will cheer for him and cry for him.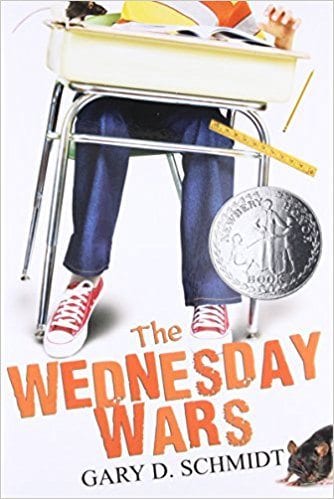 Holling Hoodhood is attending seventh grade in the late 1960s. While the Vietnam War consumes his father's attention, Holling is locked into Wednesday lessons with a teacher who insists he read the plays of Shakespeare.
6. Ghost by Jason Reynolds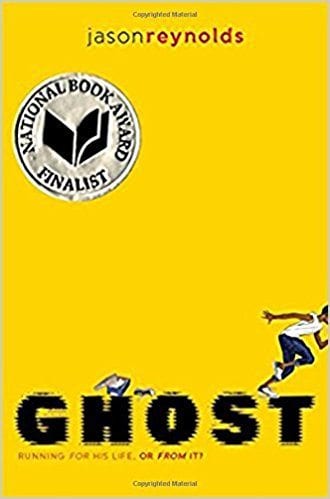 Castle Crenshaw, known as Ghost, has been running ever since his father threatened him and his mother with a gun. It's not until he starts running for the middle school track team that he begins to see what running can do for him.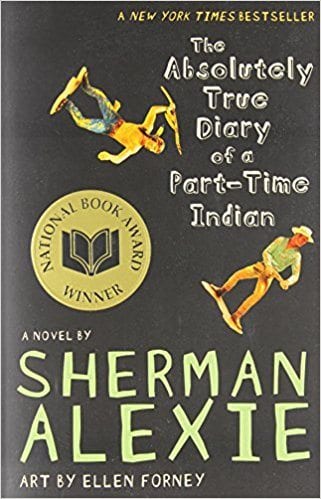 Native American teenager Arnold Spirit leaves the reservation to attend an all-white school, learning about his own strength and resilience in the process.
8. Paperboy by Vince Vawter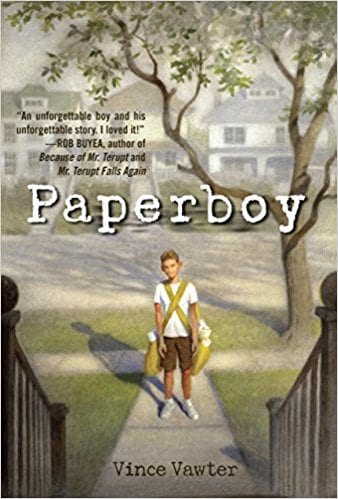 Little Man is an amazing ball player, but he can barely say a word—not even his own name—without stuttering. So when he takes over his best friend's paper route for the month of July, Little Man's not exactly looking forward to interacting with the customers.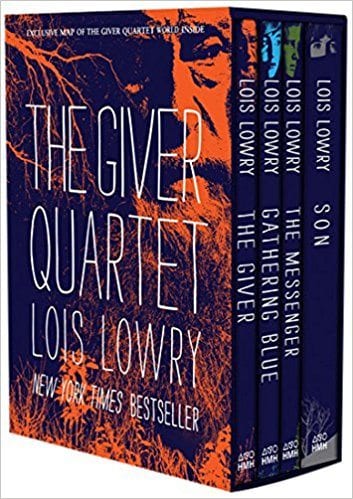 Jonas lives in a society in which the government controls everything: childbearing, careers, marriages. His utopia has sacrificed emotions and uniqueness in favor of a safe and predictable life. When Jonas learns that life could be different, he can never turn back to the life he's always known.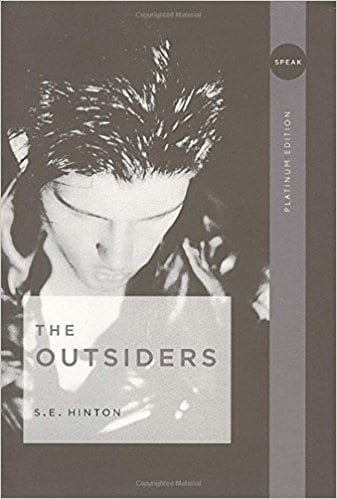 Ponyboy and his brothers, Darry and Sodapop have a tough life. They know they can count on their friends—true friends who will do anything for them. Unfortunately, the Socs, a vicious gang of rich kids, make them prove their loyalties after a night of fighting goes too far.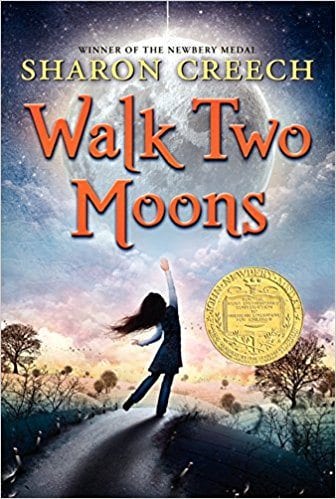 On a trip to visit her mother's grave, Sal learns about herself and her family.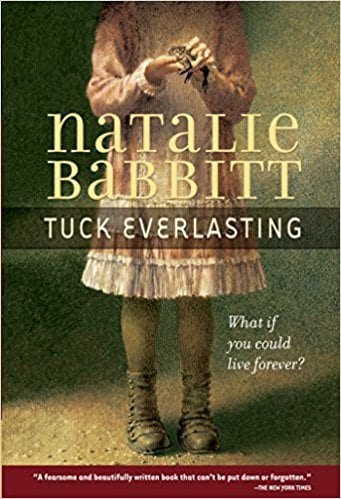 Is eternal life really that wonderful? Ten-year-old Winnie Foster discovers that, for the immortal Tuck family, the answer is more complicated than you might expect.
13. Bud Not Buddy by Christopher Paul Curtis
Bud Caldwell, is a 10 year old orphan who has grown up in Flint, Michigan. It's 1936, four years after Bud's mother's death and Bud has just been placed with the Amoses, his third foster family. This book follows Bud's brave path to find his father.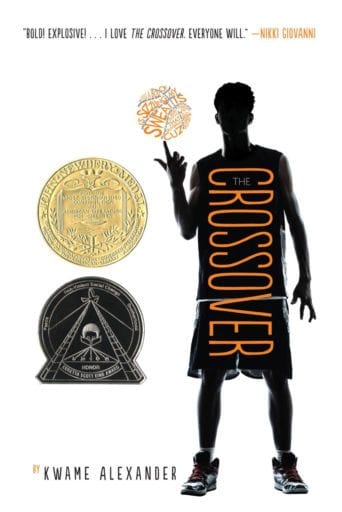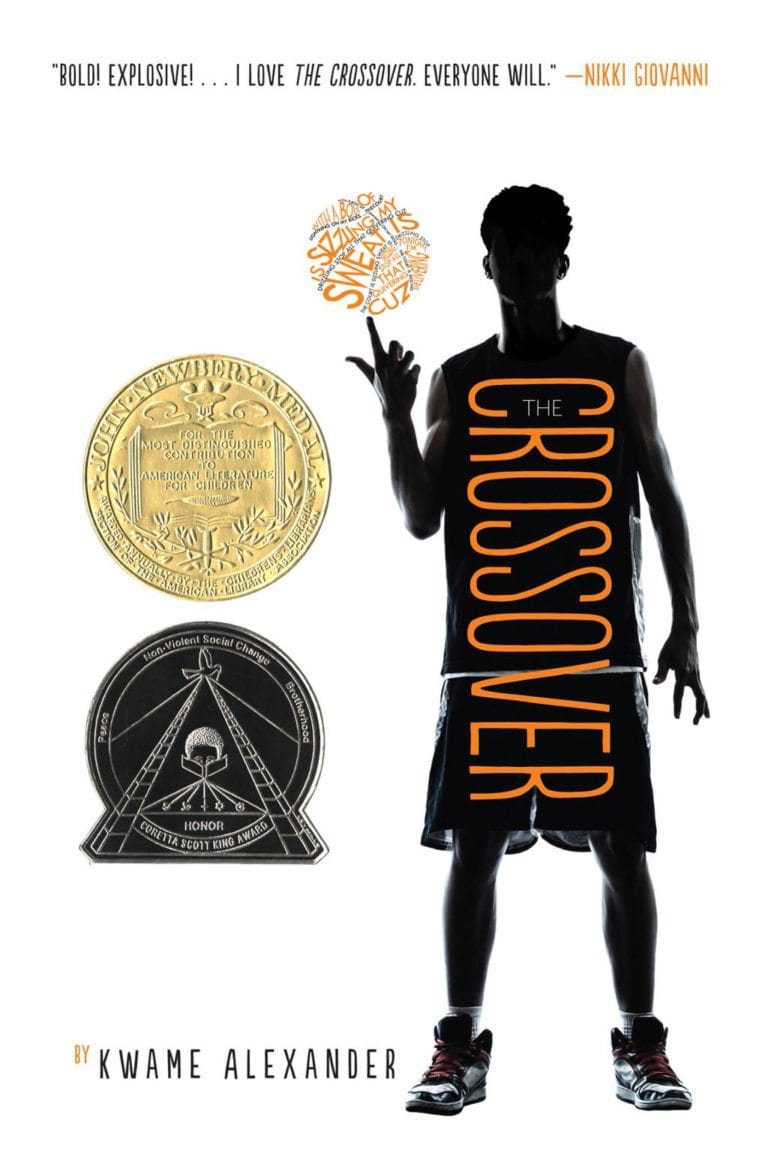 Basketball-loving twins Josh and Jordan find their way through isolation and conflict in this novel in verse by master poet, Kwame Alexander.
15. Speak by Laurie Halse Anderson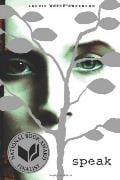 Melinda Sordino can't tell anybody why she called the police to break up a party the summer before ninth grade. In fact, after the trauma she suffered, she can't speak at all.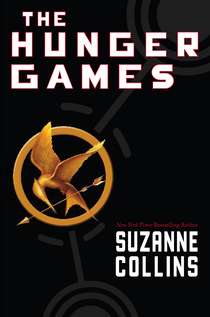 In a dystopian future, Katniss Everdeen volunteers to take her sister's place in the Hunger Games, in which children fight to the death for the entertainment of the corrupt Capital.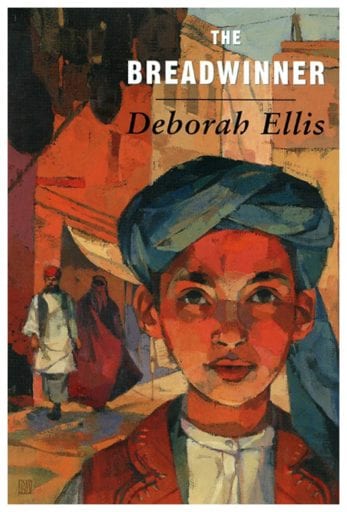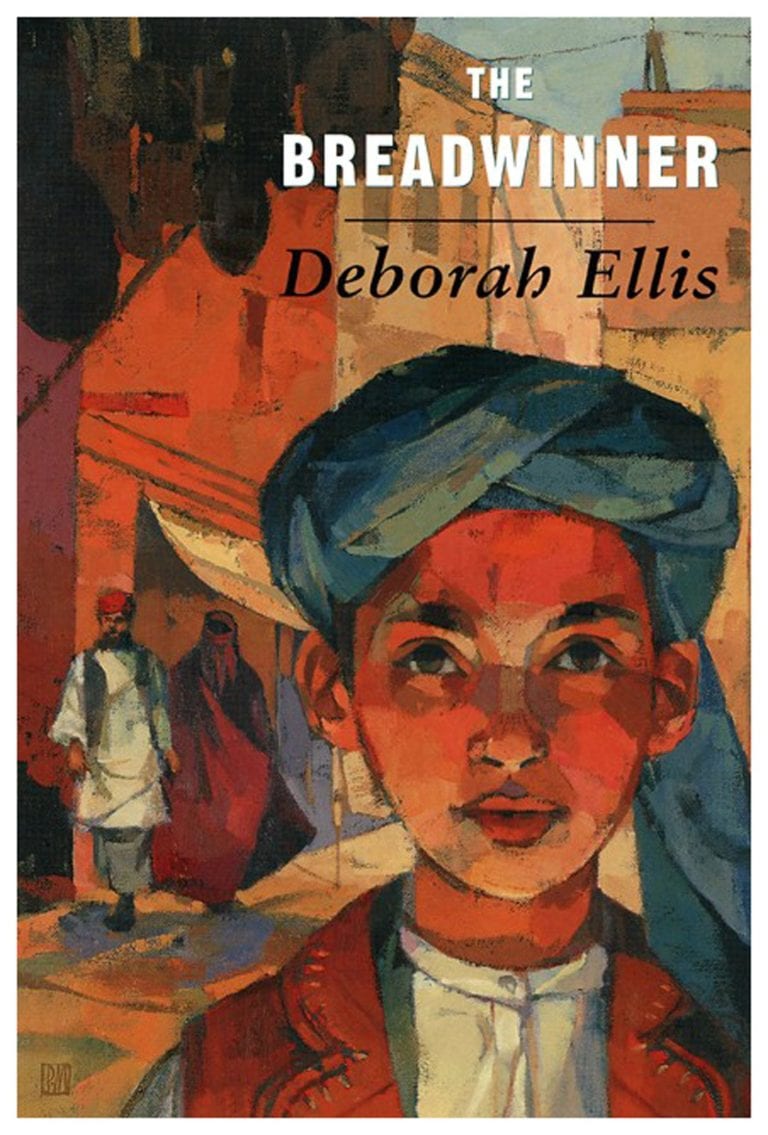 Parvana is eleven when the Taliban comes to power in Afghanistan. Her father is arrested, and women are not allowed to leave the house without a male escort. Parvana must disguise herself and find work to save her family.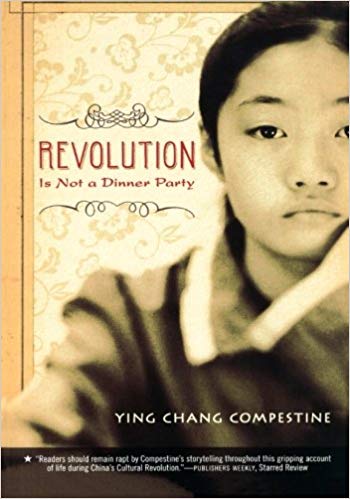 Ling Chang must find a way to survive after her father is taken away during China's Cultural Revolution.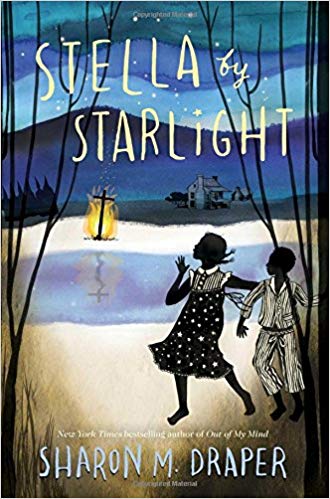 Stella and her brother aren't supposed to leave the house at night, but run into much bigger problems when they stumble on a Ku Klux Klan rally. She fights racism within her community and learns about compassion in the process.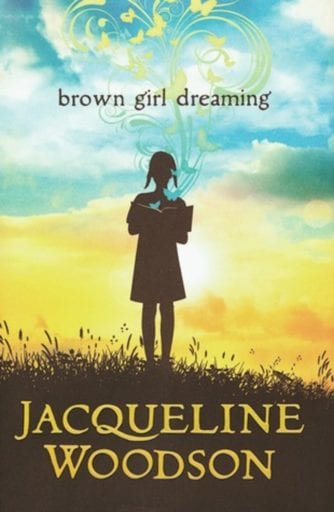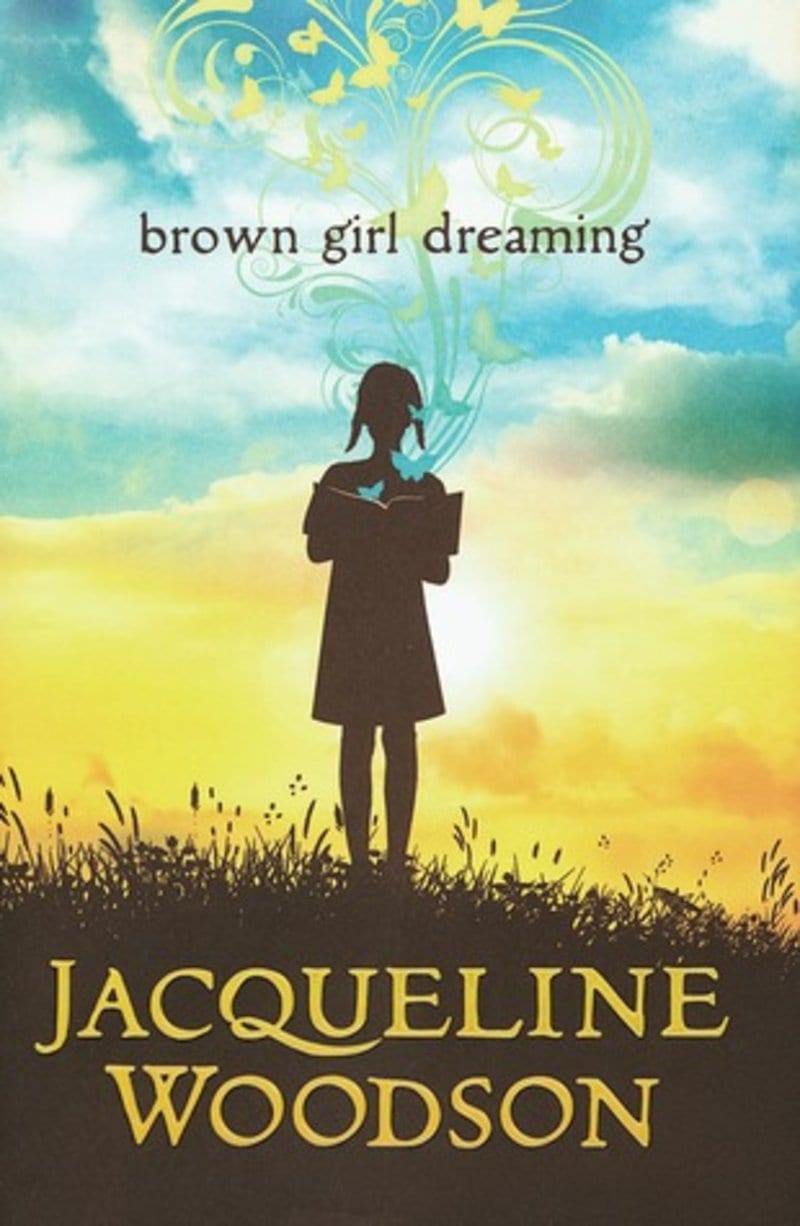 Woodson's verse memoir tells the story of coming of age during the Civil Rights Movement.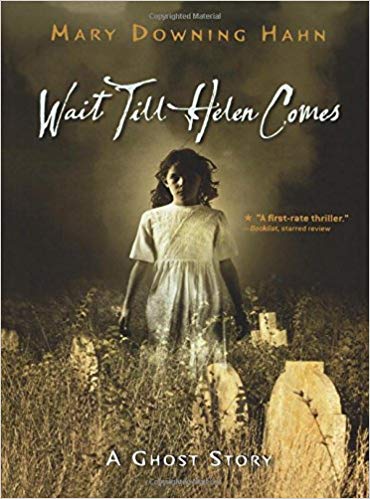 Molly has concerns when her family moves into a church with a graveyard next door, but when her already-odd stepsister makes a sinister new friend, things get downright dangerous.
22. Refugee by Alan Gratz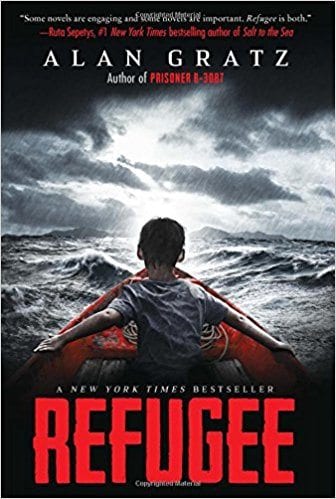 Gratz weaves together stories of child refugees in three different eras: Nazi Germany, 1990s Cuba, and present-day Syria.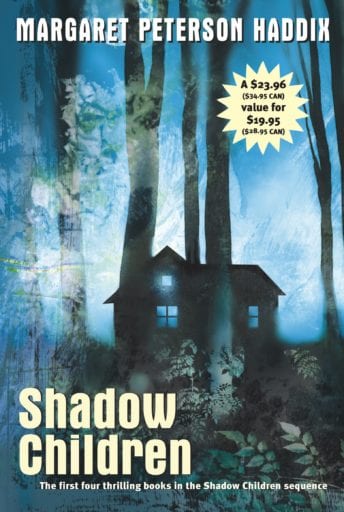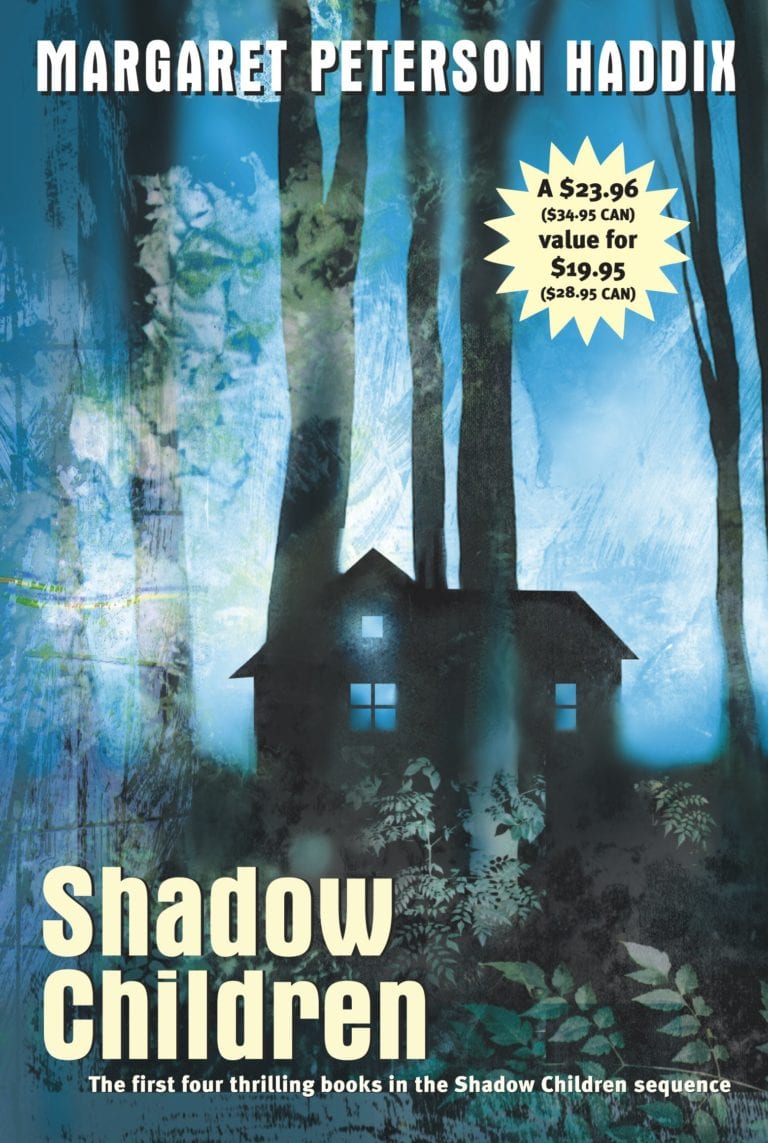 Luke Garner's existence is illegal. A third child in a world where only two children are allowed per family, he's been in hiding since he was born. When he finally gains the courage to venture out, he finds himself faced with an impossible choice.
24. Scorpions by Walter Dean Myers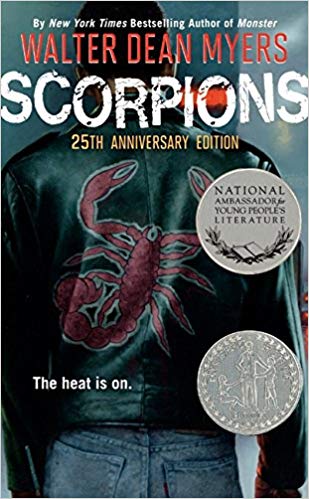 Twelve-year-old Jamal already has to be the man of the house now that his older brother is in jail. Will he also take his brother's place as leader of a gang?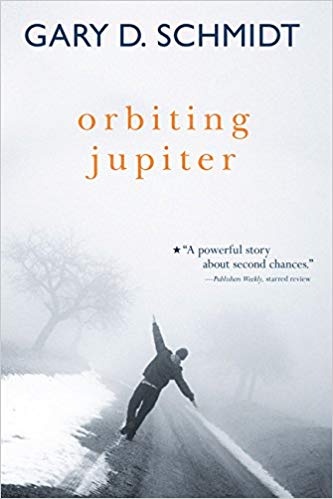 Jack Hurd gets a foster brother, Joseph, an eighth grader whose only dream is to be with his daughter.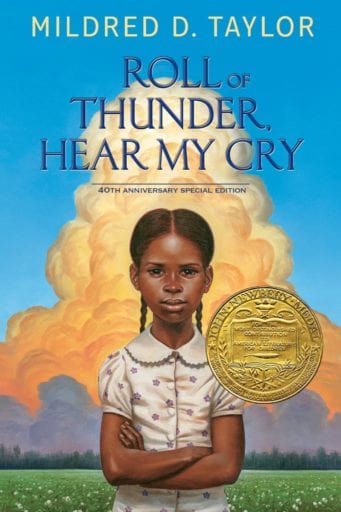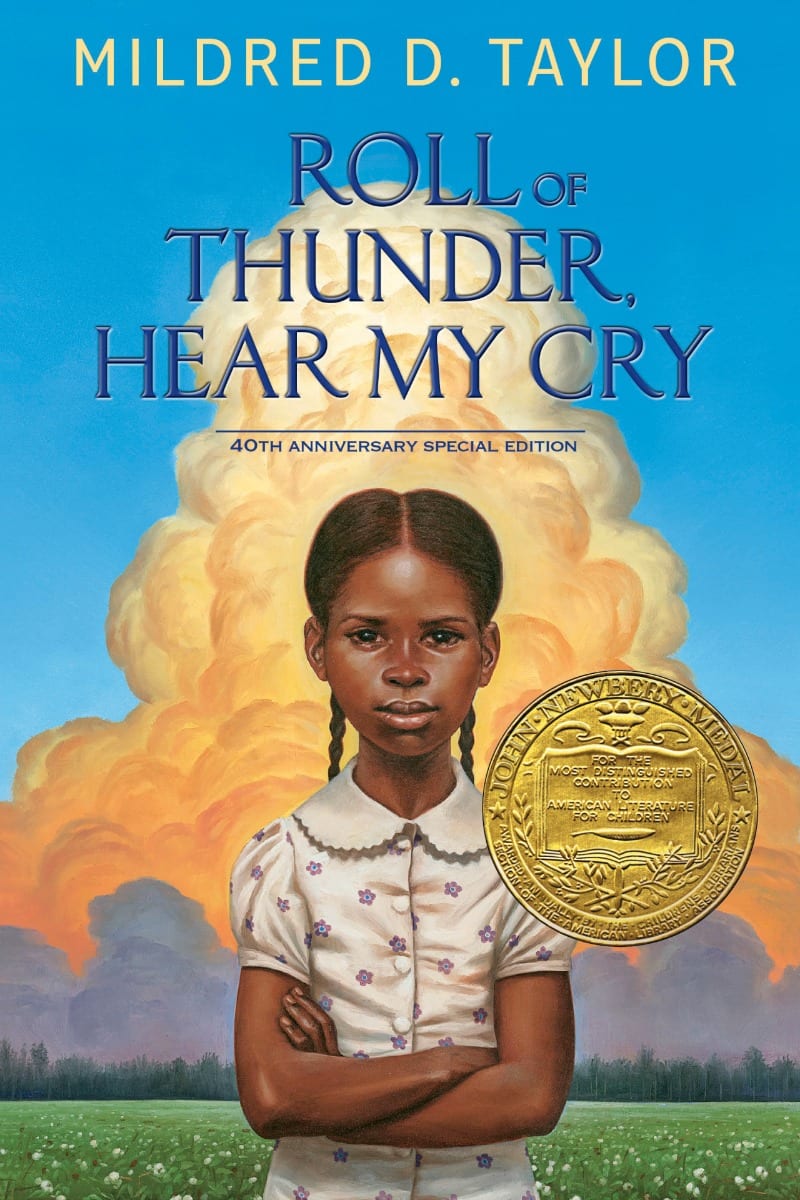 Nine-year-old Cassie Logan faces racial discrimination and financial hardship during the Great Depression.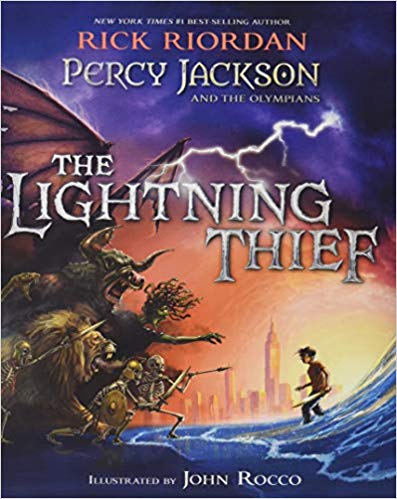 Sixth grader Percy Jackson finds out he's actually the son of the Greek god Poseidon. A great introduction to Greek mythology!
28. Uglies by Scott Westerfield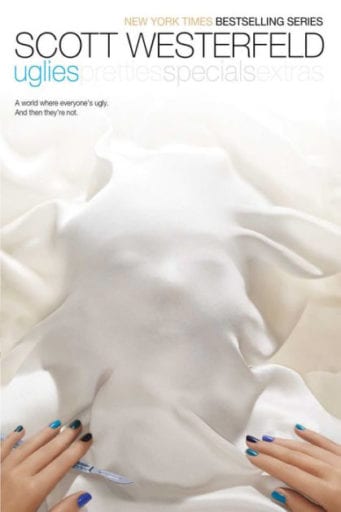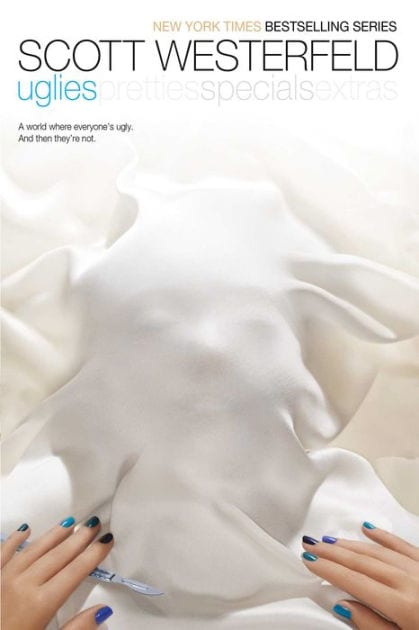 Tally Youngblood lives in a dystopia in which all sixteen-year-olds have cosmetic surgery to make them pretty.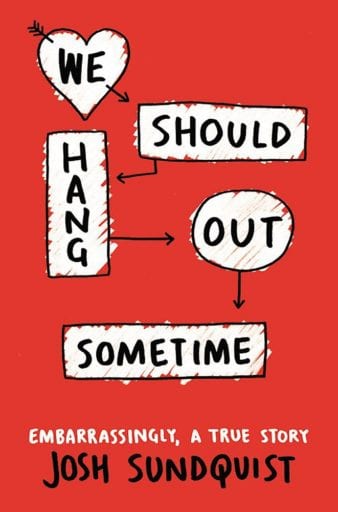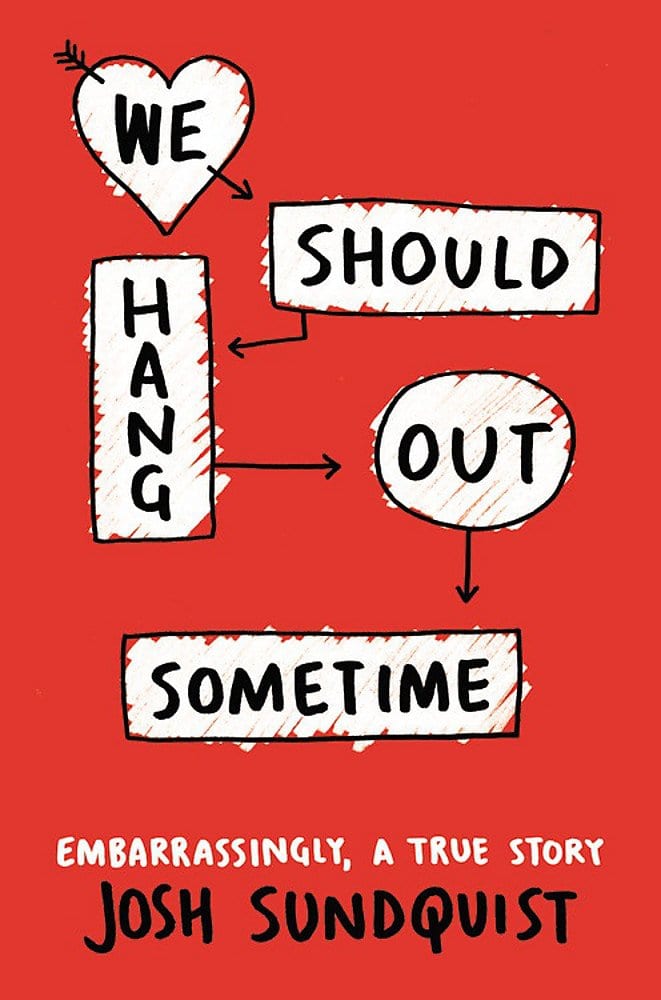 Youtuber Josh Sundquist tells the true story—with graphs!—of his failures in dating.
30. Feed by M. T. Anderson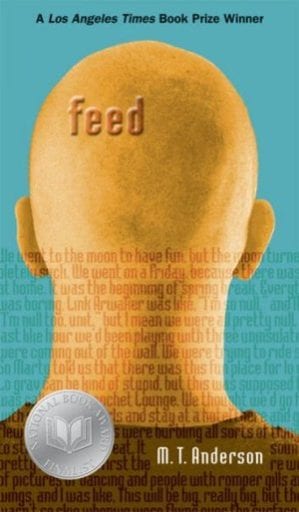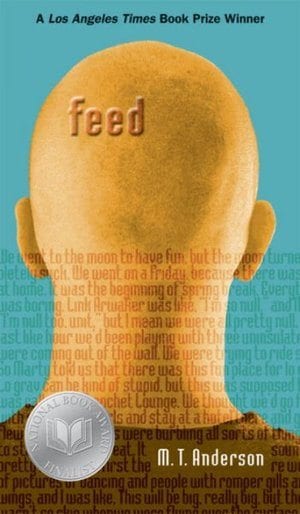 The Feed scrolls constantly through Titus's brain, providing him with entertainment, advertising, and social networking. On a spring break trip to the Moon, he meets a girl who sees life differently.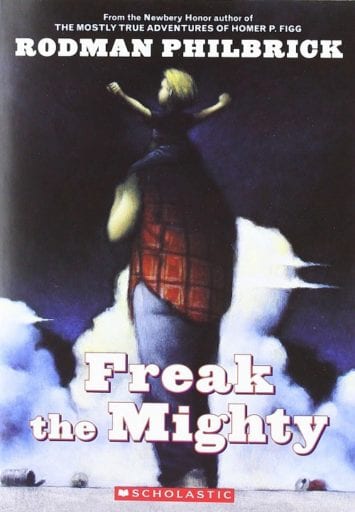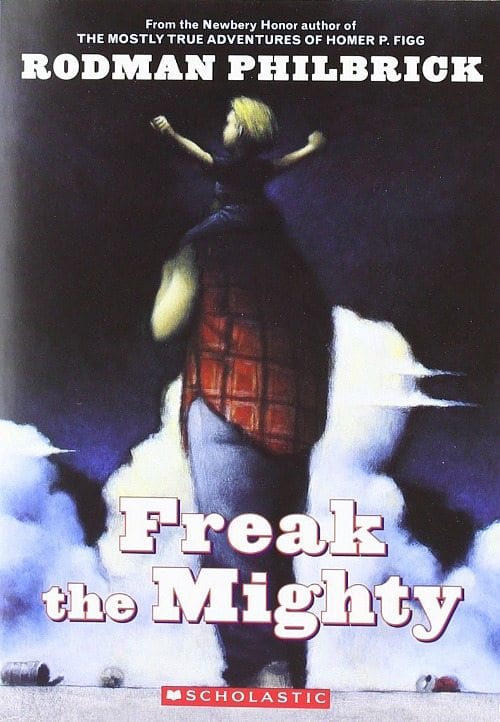 Max is big and dangerous, just like his father. He never had a brain, or so he says, until Freak came along. With a brain that more than makes up for his physical disabilities, Freak teaches Max how to think for himself.
32. Stargirl by Jerry Spinelli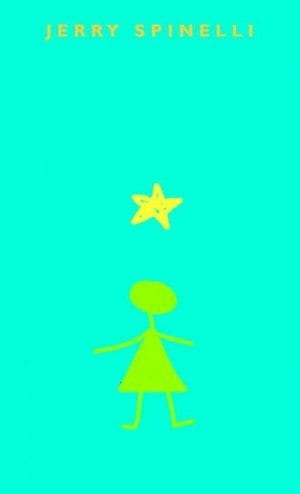 Leo's a normal kid in a normal town. When Stargirl shows up with her rat, her ukelele, and her crazy ideas, nobody knows quite what to make of her.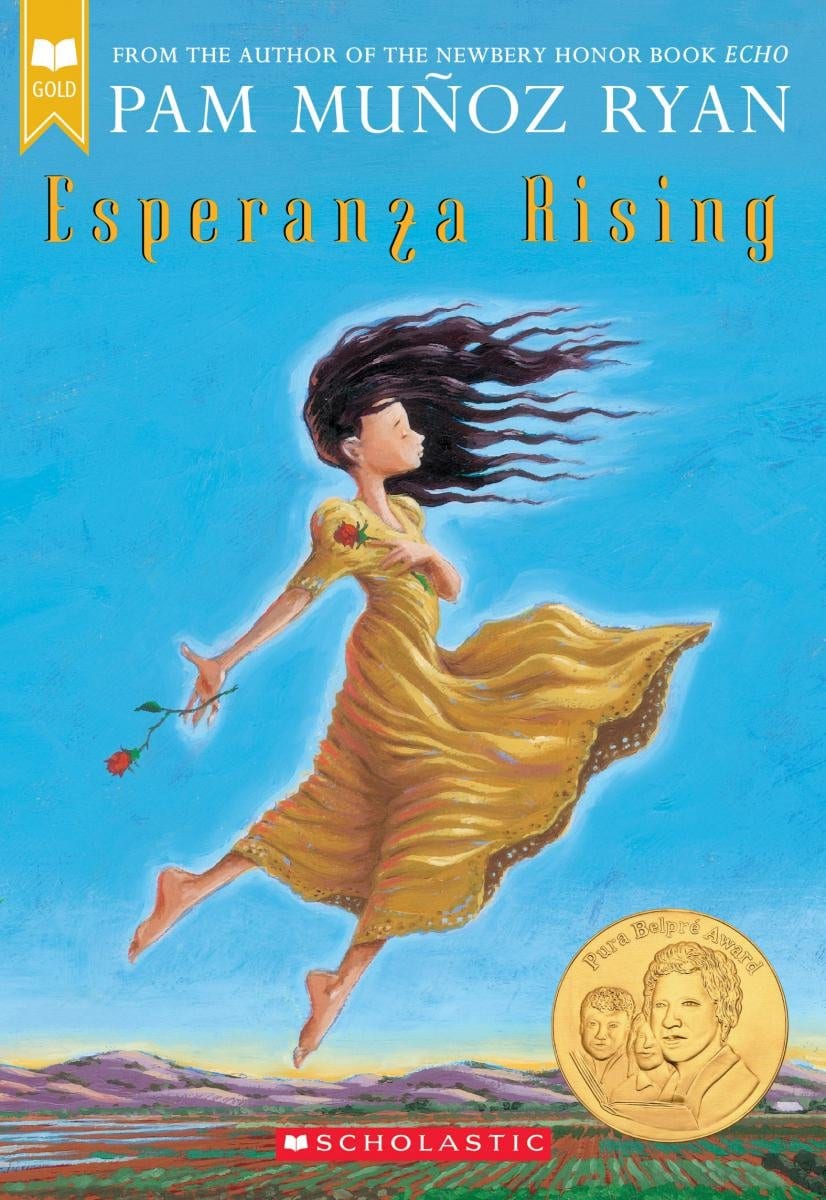 Spoiled princess Esperanza moves from her family's ranch in Mexico to a migrant camp during the Great Depression. She learns to rely on her inner strength and the support of her family.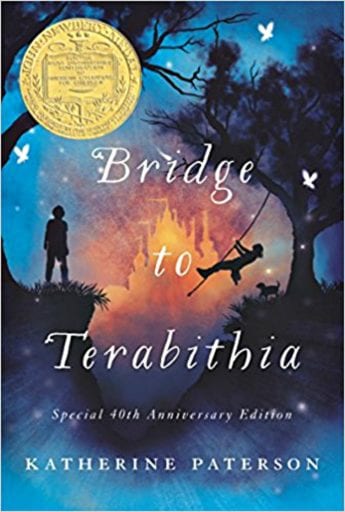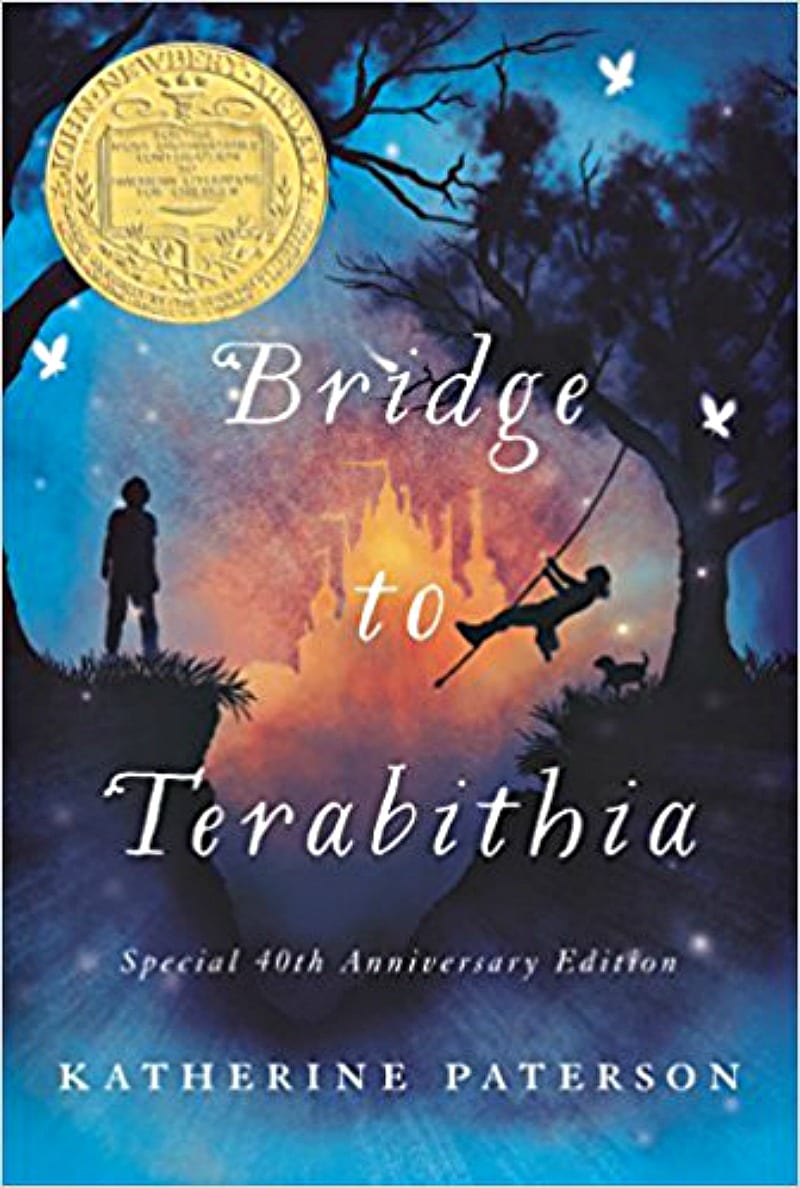 Jesse Aarons knows all about hard work, but his new friend Leslie teaches him about the power of his imagination. Keep a box of tissues handy.
What do you think are the best middle school books? Come and share in our WeAreTeachers HELPLINE group on Facebook.
Plus, 100 great writing prompts for middle school.