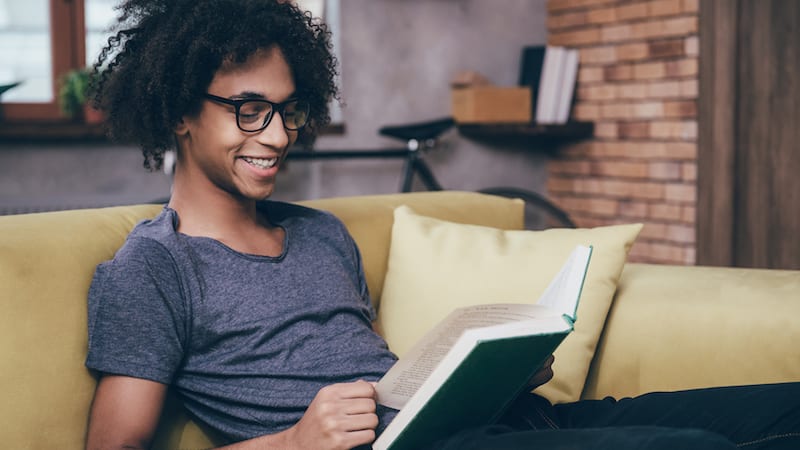 "It's hard to be what you can't see," says middle-grade author Jason Reynolds. He knows. He didn't start reading until he was nearly an adult. Teachers kept giving him what they considered classics, but those middle school books had nothing to do with who he was and what he saw each day. So he never touched them.
Middle school kids today are coming of age in a time when they will have more access to information than ever before but lack the tools for integration. They've LOL'd and "liked" more things this morning than you've considered all month, but they haven't reflected on why. Just because a middle schooler has more access doesn't mean they understand how to build their identity. Giving them the tools to build a reading identity first will give them what they need to grow into whom they really want to be.
Every one of these books offers a path to identity. But remember: you know each child best. Be sure to read the books you plan to put in the hands of a person who is developing a reading identity. This is serious work to undertake as a teacher (or trusted adult), but take heart in the knowledge that it's the best work we can do.
Oh, and here's another thing: Don't insist that these books be read silently or independently. Read some aloud to your students, give them some audiobooks to listen to, or let them read one chapter at a time to each other. It is when students process what they've read in these books that they begin creating a reading identity. It doesn't matter how that happens, just that it does.
1. Wringer by Jerry Spinelli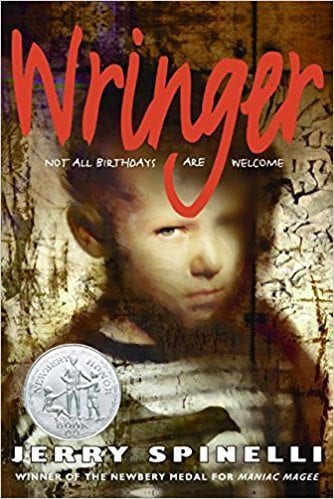 When boys in Palmer's town turn 10, they are expected to become "wringers," ending the lives of pigeons wounded in a town event. At the far edge of age nine, Palmer not only abhors the tradition, but he is also hiding a pigeon in his room, causing a moral dilemma.
 2. George by Alex Gino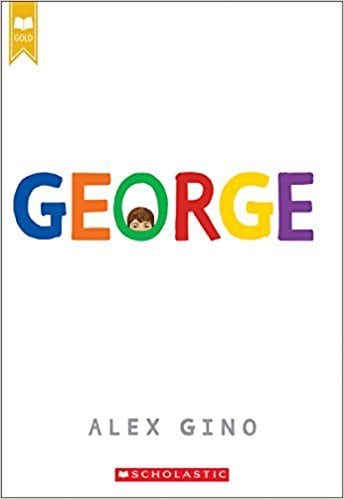 In this groundbreaking book, George knows she's a girl, but everyone else sees her as a boy. Gino does a masterful job of taking us into what it feels like to be assigned the wrong gender. Without books like this, kids may never hear the words that explain what transgender is or why it's an okay way to identify.
This is the story of an odd girl who is a genius. Her name is Willow Chance. Both of her parents were killed in a car crash, but she is able to make her life better. When middle schoolers read books where tragedy can be survived, they take note and feel stronger. It's tough being a middle school kid, but it's a little easier knowing what's possible.
4. Wonder by R.J. Palacio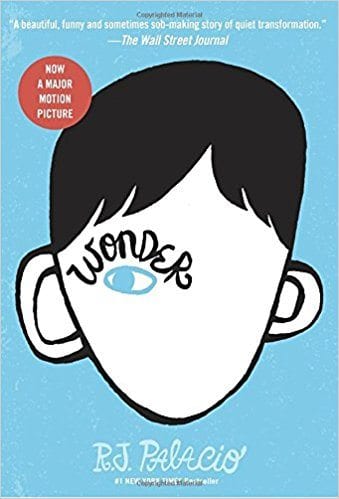 Maybe you've heard of this book now that Julia Roberts starred in the movie, but the book is worth reading, too. Auggie will change the way your students see people who don't look the way many of us do. Born with extraordinary physical deformities, Auggie finally braves going to an actual school. He is stared at and tormented, but he also finds friendship. Middle schoolers will cheer for him and cry for him.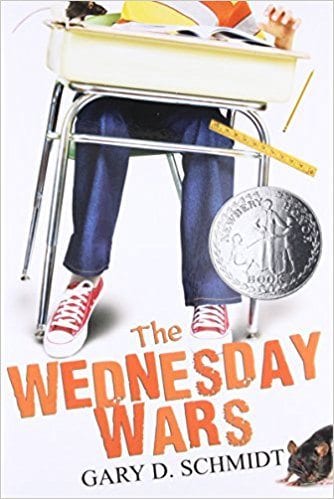 Holling Hoodhood is attending seventh grade in the late 1960s. While the Vietnam War consumes his father's attention, Holling is locked into Wednesday lessons with a teacher who insists he read the plays of Shakespeare. This Newbery Award–winning book gets high marks for wit and making a complex sociopolitical era accessible for present-day middle schoolers.
6. Ghost by Jason Reynolds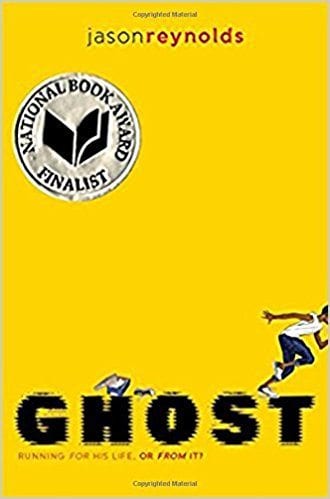 Castle Crenshaw, known as Ghost, has been running ever since his father threatened him and his mother with a gun. It's not until he starts running for the middle school track team that he begins to see what running can do for him. This book shows middle schoolers their value and worth. It's easy to find yourself in Ghost even if you, the reader, are from a very different background. First and foremost, Ghost is a person who is scared and wants friends and to feel like he matters, just like many middle school students.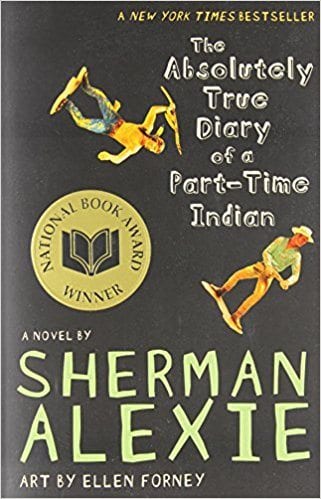 This is the story of Junior, also known as Arnold Spirit. A Native American kid living on a reservation with his family, he's made the decision to travel outside of the reservation to attend an all-white school to further his education, just like Alexie in real life. Throughout the book, Junior struggles with his decision. This is a story that all kids can relate to regardless of the specific details. It's tough being the new kid at school, no matter the circumstances.
8. Paperboy by Vince Vawter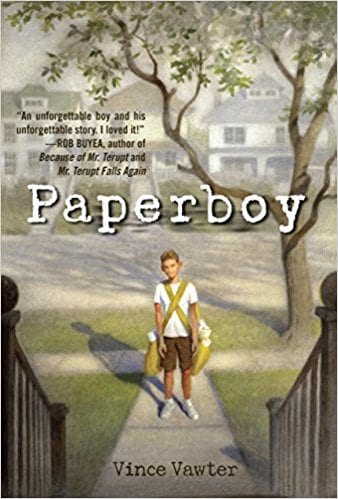 Little Man is an amazing ball player, but he can barely say a word—not even his own name—without stuttering. So when he takes over his best friend's paper route for the month of July, Little Man's not exactly looking forward to interacting with the customers. This book changed the way I understood stuttering. The author is a stutterer and, because of that, we get the full experience of what it feels like to be unable to speak words as easily as others.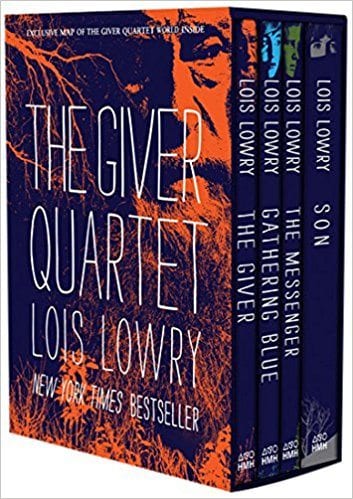 I would be remiss if I didn't mention all four of these books. Many middle schoolers will be familiar with The Giver, which has an important message about why our feelings and relationships matter so much as human beings. But it is the entire quartet that helps us understand that the art we create during our lifetimes is what matters most to our society. All four are worthy of sharing with middle schoolers because they add so much context to why we learn many different subjects.
Here's the thing about reading passion, when you love a book with all your heart you share it better than anyone. This reading passion inspires people to want to read the book you adored. So, here are some books that you might want to use to bridge the gap between you and your students.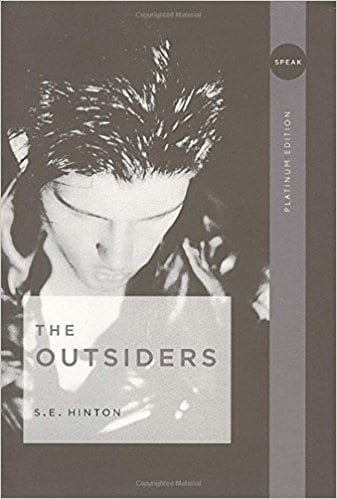 Ponyboy and his brothers, Darry and Sodapop have a tough life. They know they can count on their friends—true friends who will do anything for them. Unfortunately, the Socs, a vicious gang of rich kids, make them prove their loyalties after a night of fighting goes too far.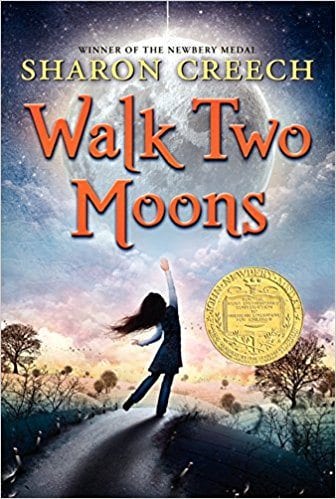 Thirteen-year-old Salamanca Tree Hiddle is proud of her Indian roots. She lives with her grandparents who tell her stories about where she comes from. Salamanca tells them the story of Phoebe Winterbottom, who received mysterious messages, who met a "potential lunatic," and whose mother disappeared. As Sal entertains her grandparents with Phoebe's outrageous story, her own story begins to unfold—the story of a thirteen-year-old girl whose only wish is to be reunited with her missing mother.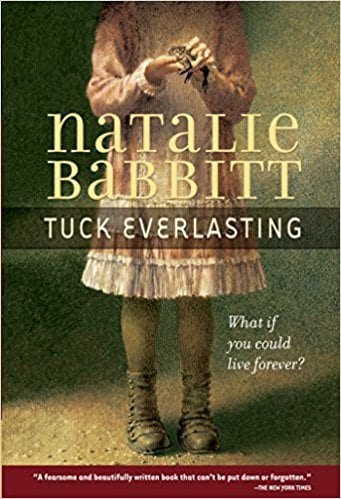 Is eternal life really that wonderful? The Tuck family wanders about trying to live as inconspicuously and comfortably as they can. When ten-year-old Winnie Foster stumbles on their secret, the Tucks take her home and explain why living forever at one age is not so great. Complications arise when Winnie is followed by a stranger who wants to market the spring water for a fortune.
13. Bud Not Buddy by Christopher Paul Curtis
Bud Caldwell, is a 10 year old orphan who has grown up in Flint, Michigan. It's 1936, four years after Bud's mother's death and Bud has just been placed with the Amoses, his third foster family. This book follows Bud's brave path to find his father.
What do you think are the best middle school books? Please share in the comments, and we'll add to this list.