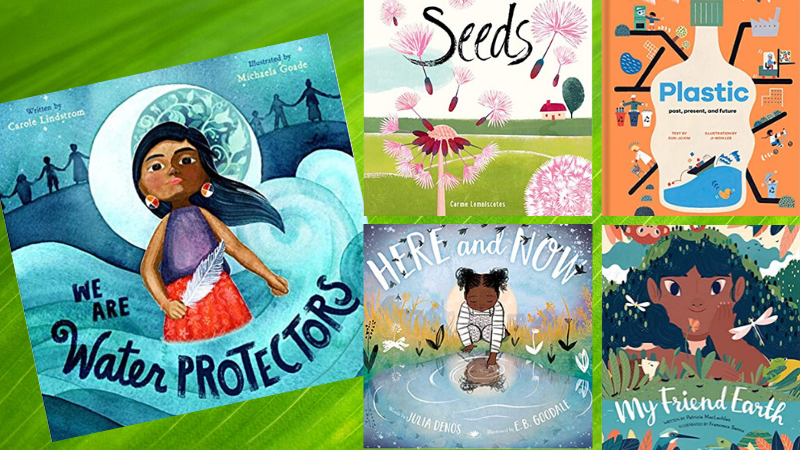 Biodiversity. Varied landscapes. Natural resources and important conservation causes. There's so much about our environment worth talking about with students. Whether for sharing around Earth Day, a science unit, or at any point during your year, these Earth Day books for kids are some of our top choices for share with students—updated for the 50th anniversary of Earth Day on April 22, 2020!
Just a heads up, WeAreTeachers may collect a share of sales from the links on this page. We only recommend items our team loves!
Books About Animals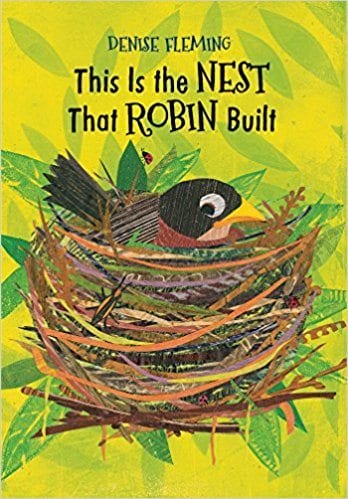 This text by a classic early childhood book author shows how a robin prepares its nest for its offspring's arrival. This is a perfect addition to a study of birds or as a stand-alone read-aloud.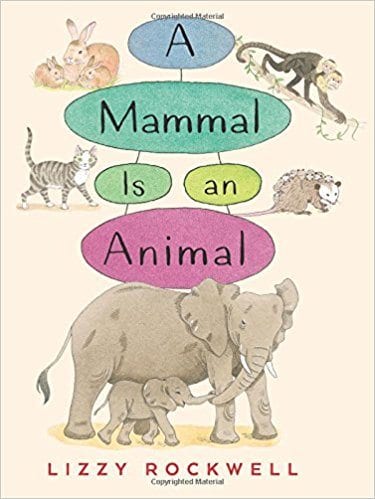 This introduction to animal classes features the straightforward text and illustrations that the Rockwell family is best known. We love how the book ends with an interracial human (and therefore, mammalian) family, in which mom nurses a baby.
3. Hello Hello by Brendan Wenzel (PreK–2)
Deceptively simple yet chock-full of discussion opportunities. Each set of wonderfully illustrated animals shown on these pages is linked in some way. Some share traits, such as color. Others share features and behaviors. The back matter names each creature and also lists its endangered species status.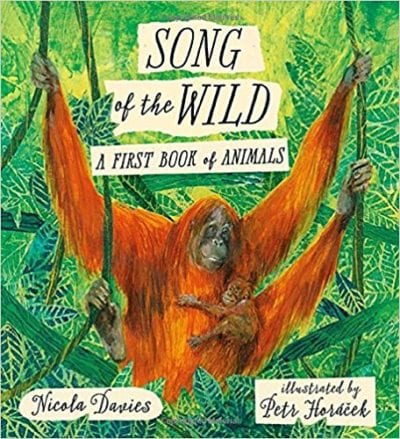 This book has so many beautiful poems and illustrations celebrating the animal kingdom. It will be hard to decide which ones to share with students. From descriptions of different species to odes to animal behaviors, the possibilities for curriculum tie-ins are endless.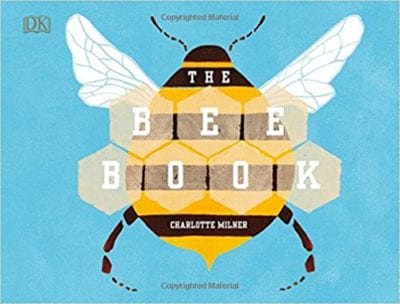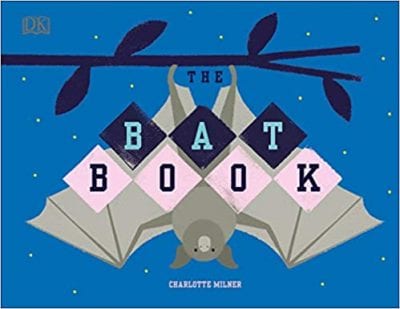 With their engaging tone and fascinating facts, these Q & A titles raise students' awareness about the roles specific animals play in our environment. Not a bee or bat enthusiast? You might be after reading these!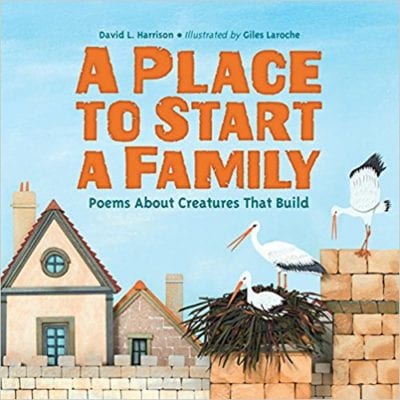 We love books that combine a unique angle on a topic with excellent vocabulary and informative content. This winning poetry collection describes the building habits of different species, from prairie dogs to paper wasps. Back matter includes more information to help you answer your students' questions.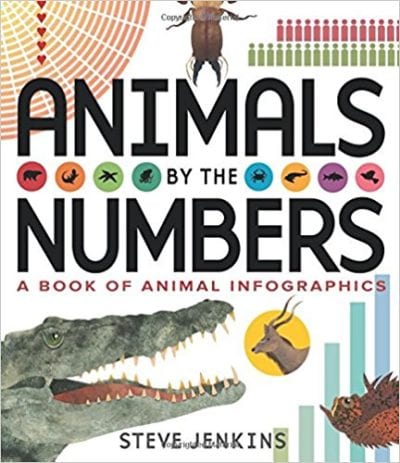 For students interested in numerical data, this book is a treasure trove. Steve Jenkins supplements standard statistics with lots of "wow!" and "gross!" facts to hold students' interest. There are lots of charts, graphs, and other visual features. Students can also practice different ways of gathering information from a nonfiction text.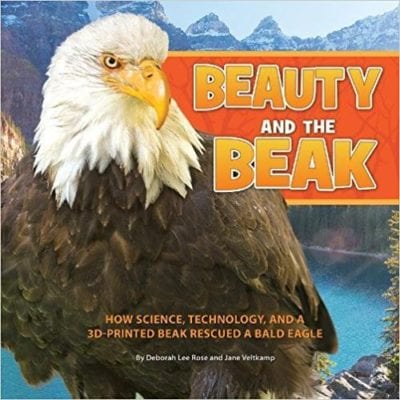 The title captures the amazing story the book tells. It opens with plenty of information and stunning photos of the US's most symbolic bird. It also tells about the tragic hunting event that destroyed a young eagle's beak and how a creative and dedicated raptor biologist took up the bird's cause.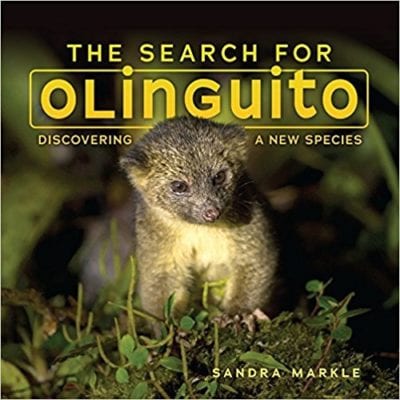 What's cooler than discovering a brand-new animal? Informational text guru Sandra Markle tells such a story. In this book, students will read about the real-life science inquiry that led to the surprising discovery of the olinguito species in Central and South America.
Books About Plants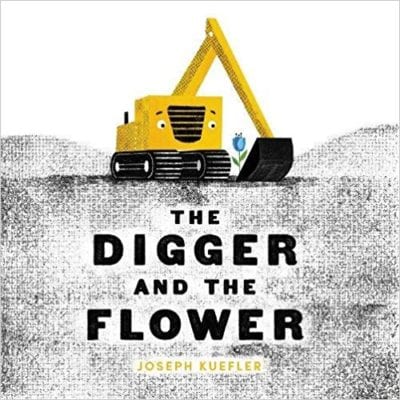 It's a classic construction story with a naturalist twist. All the other vehicles are busy building a drab, concrete city. But Digger is going out of his way to protect a lone wildflower growing on the site. Even when another rig eventually digs up the flower in haste, the flower's impact on the landscape remains, showing the enduring power of living things.
12. Anywhere Farm by Phyllis Root (PreK–2)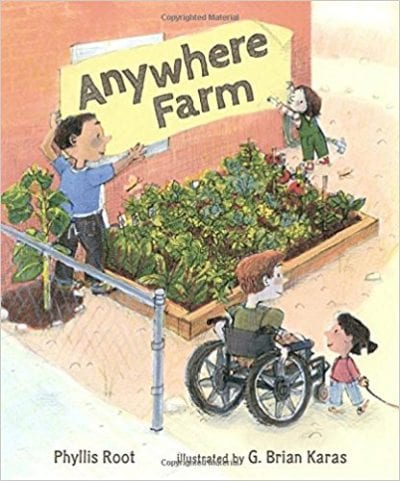 We love this rhyming story. It shows young kids that being a gardener doesn't mean you have to live in a special place. "For an anywhere farm, here's all that you need: soil and sunshine, some water, a seed." Children in the book make planting in old crates, buckets, and discarded items look completely doable. The way they turn an empty lot into a vegetable garden and neighborhood farm stand will get anyone's green thumb twitching.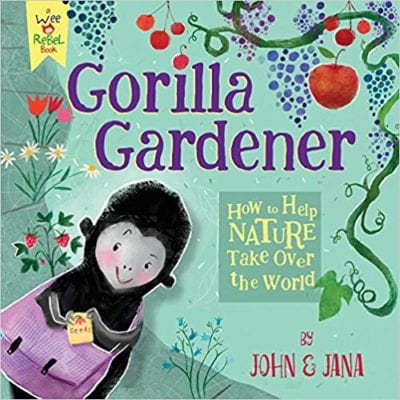 What starts as a simple summary of how to make a "seed bomb" quickly turns fantastical. Gorilla Gardener imagines a world where everyone—even grumpy grown-ups—plays outside among the plants. Back matter brings the text back to facts about planting. It also provides a summary of the (actual) guerrilla gardening movement. This is a unique and fun read-aloud. It will definitely inspire class planting projects.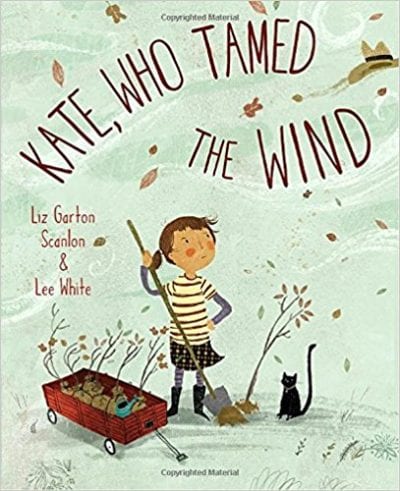 When the wind won't stop beating on her neighbor's hilltop house, clever Kate draws up a creative answer. She loads up her wagon with saplings and comes to his rescue, cultivating a new friendship in the process. Use this story to spark a conversation about the many positive impacts of trees.
15. Seeds by Carmen Lemniscates (K-3)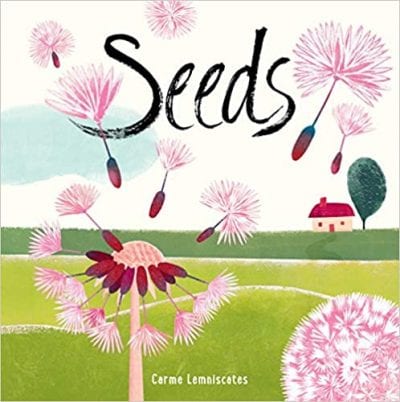 Seeds hold tremendous potential, both scientifically and metaphorically. One pumpkin seed can grow a dozen new pumpkins, each packed with hundreds more seeds. One act of kindness can be the seed of infinite happiness. This title is as compact-but-powerful as the seeds it celebrates.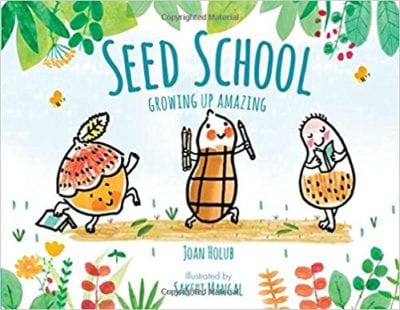 This book manages to pack a great deal of information about seed and plant diversity into a cute package. The newest student at seed school can't figure out what kind of plant he'll grow up to be. The illustrations let your students in on the secret, but they'll still enjoy his informative search for an identity.
This book masters the delicate balance between the poetic and the informational. Muted watercolor and ink illustrations portray a plum tree throughout the seasons of a year. The main text describes the features the narrator loves, while the smaller text adds interesting facts. The simple ideas for games and activities involving trees at the end are the perfect final touch.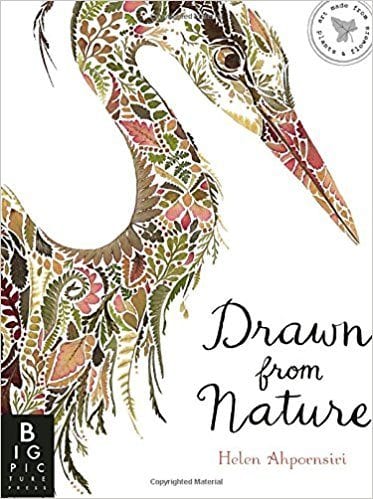 This book brings new meaning to "natural beauty." Illustrations of various flora and fauna are made totally out of pressed flowers and leaves for a distinctive and mesmerizing effect. Give students a lot of time to pore over this one.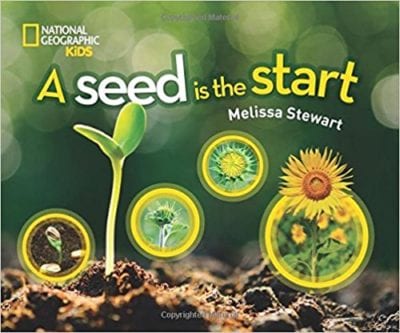 Another solid National Geographic Kids title, with their signature engaging vocabulary and top-notch photographs. This primer on plant life is an asset to any science unit.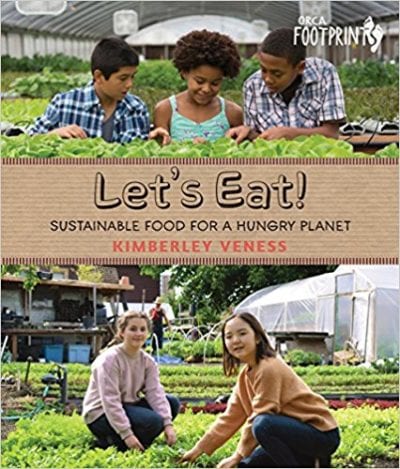 This title lays out historic and current perspectives on agriculture for middle grade students in an engaging format. It includes plenty of beautiful pictures of kids and adults. With a good balance of conceptual information and memorable facts, this book will definitely get kids thinking about what's on their plates. (Don't miss the rest of the titles in the Orca Footprints series.)
Books to Encourage Appreciation of the Environment, Learning and Advocacy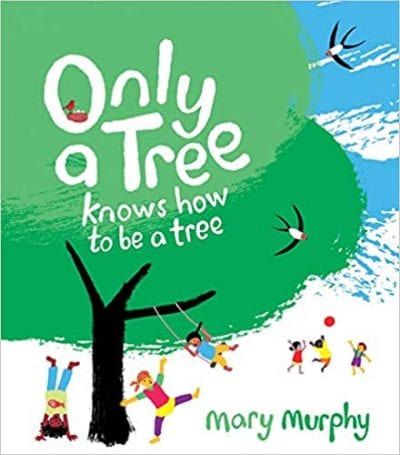 Only a tree knows how to be a tree…and only a bird, fish, water, and Earth know how to be themselves. This celebration of uniqueness could inspire yoga or book theater, student poetry, artwork and more.
22. My Friend Earth by Patricia MacLachlan (PreK-3)
This fresh positioning of earth as a friend instead of "Mother" will enthrall kids. Gorgeous die-cut pages span seasons and continents as "our friend Earth" cares for plants, animals, and the land—and asks its inhabitant to return the kindness.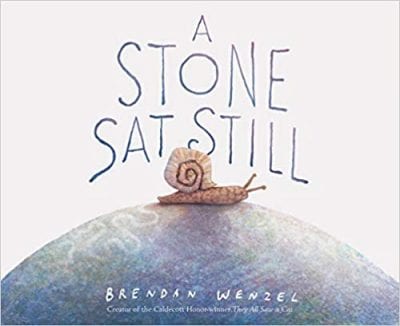 Kids are experts at being playful in nature. Brendan Wenzel does it again with this gorgeous title showing how the simplest of nature objects—a stone—can be so many things, depending on how you look at it.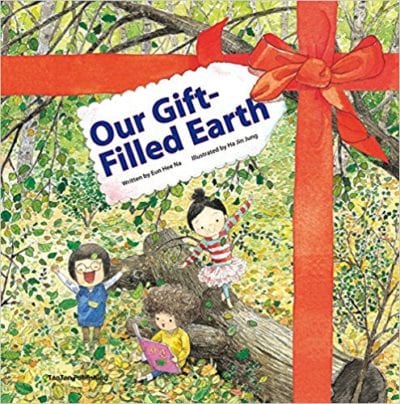 Broaden students' understanding of how the Earth provides for us with these foldout descriptions of how staples like sea salt, glass, cotton, and paper are produced from natural materials and used in countless ways.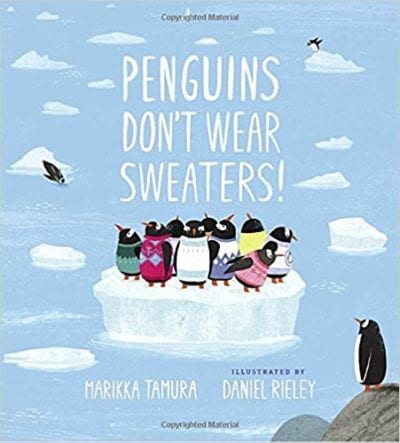 It starts as a cute story about penguins in woolens. But it becomes a chance to talk about the importance of seeking out a fully informed perspective. The author's note explains how the book was inspired: a photo of penguins in sweaters popped up in her social media feed and the extra research she did to find out more about what's actually most helpful for penguins after an oil spill.
26. Here and Now by Julia Denos (K-3)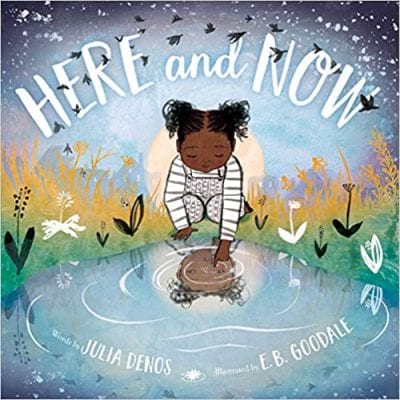 Encourage children to be present in their own "here and now," and appreciate the interconnectedness of experiences around the planet. This title is a lovely addition to a general collection of mindfulness books, but particularly poignant for Earth Day.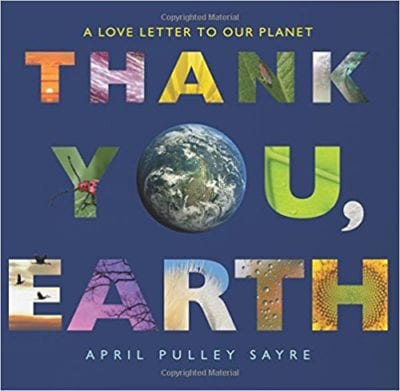 Wow. Just … wow. The photographs and word choice in this appreciation for Earth's diverse beauty is powerful. It will be hard to choose a favorite picture, though you should certainly have students try. The author's note stands alone as a nonfiction text teaching opportunity for older students.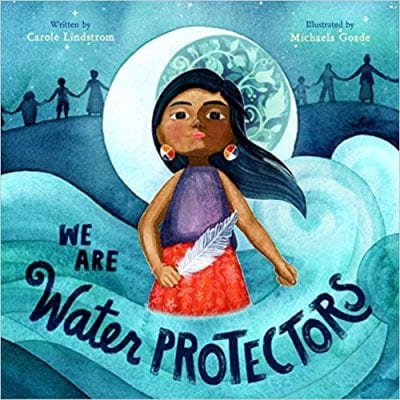 This #ownvoices title is written in honor of the many tribal nations that oppose oil pipelines from invading their lands and waterways. The lyrical text and compelling illustrations give students plenty to think and talk about. The "Earth Steward and Water Protector Pledge" included in the back matter is particularly perfect for setting Earth Day intentions.
29. Wild World by Angela McAllister (2–5)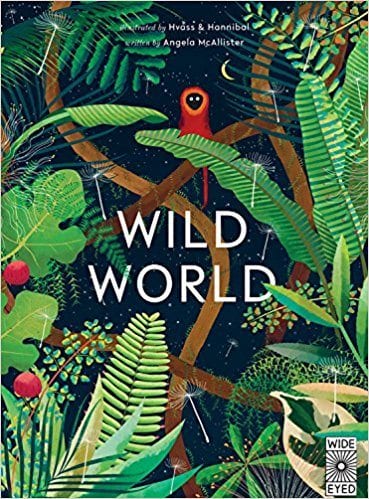 Each poem in this collection artfully presents a collection of details about one of Earth's habitats, from the rainforest to the outback. Back matter delivers an urgent message about how human behaviors threaten each location. It also gives suggestions for positive action.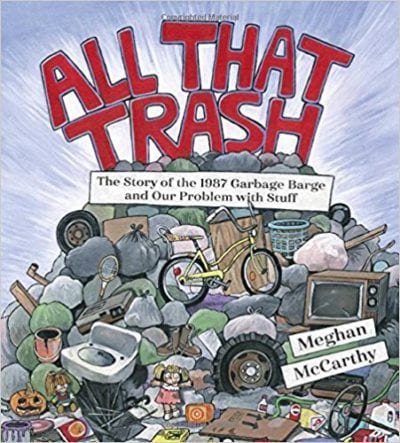 Once again, Meghan McCarthy takes a little-known story from history and turns it into an informative and engaging tale for children. When local landfills were running out of space, a barge full of New York's trash traveled over 6,000 miles looking for a dumping spot. McCarthy's use of quotes from real newspapers and broadcasts is really interesting. It's also a good way to discuss informational writing.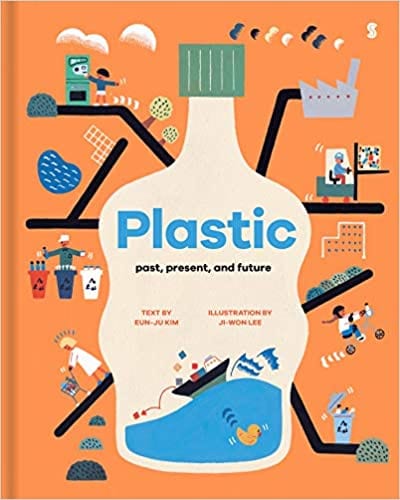 The effective mix of true stories, facts, and visual information will definitely build students' background knowledge on the impact of plastic on our environment. You'll also want to pull out sections to use as mentor text for nonfiction "all about" writing or persuasive writing.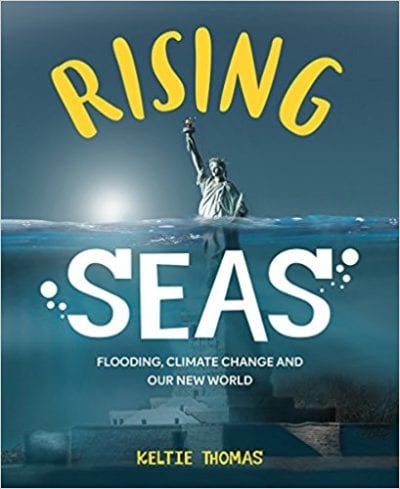 Climate change is an important topic for today's students. This book tackles it from a less common angle: the rising sea levels in places around the world. Read all the examples or just a few. You'll help students learn the link between human behavior and climate change.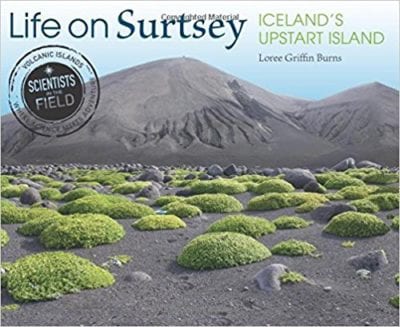 The Scientists in the Field series covers many different topics. This edition tells the little-known story of the ongoing research on an Icelandic island formed by a volcanic eruption in 1964. Surtsey gives scientists an unusual chance to learn about how species populate a new location over time.
What are your favorite Earth Day books for kids? We'd love to hear about them in our WeAreTeachers HELPLINE group on Facebook.
Plus, check out our list of meaningful Earth Day activities.