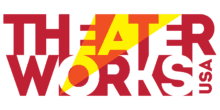 Check out the amazing line-up of shows you can take your students to see through TheaterWorksUSA. Many are based on favorites from children's literature, and performed at theaters near you. Take a look>>
More
As a teacher with a dance background, Emily Gage feels strongly about exposing her students to the arts, particularly live performances. "I truly believe the arts are so important for students to experience," she says. "If I hadn't grown up with dance in my life, I feel like I'd be a completely different person."
So when she heard about the opportunity to apply for a scholarship to attend a TheaterWorksUSA performance, Gage jumped on it. Luckily, she received the scholarship, and she will be taking her 23 second grade students to a live performance of Junie B. Jones at the Michigan Theater in Ann Arbor, Michigan. Sharing the benefits of theater going with her Title I students is a dream come true.
"Live performances help students connect on a deeper level to literature."
From a strictly academic perspective, Gage loves the fact that this particular live performance brings a book, a story on paper, alive. Her class has spent much of the year reading and studying many of the books in the Junie B. Jones series, and they know the quirky main character intimately. "My students are so invested in Junie's stories," she tells us.
"They've put a lot of work into making text-to-text connections between Junie's tales and other chapter book series they've read. They've also had fun comparing Junie's words and actions to other characters in the book as well as characters from other books."
TheaterWorksUSA provides a curriculum guide for Junie B. Jones that contains fun activities and discussion topics to enhance students' connection with the material. Gage tells us the guide and the books have been a great match for supporting the character traits elements that are part of her school's IB curriculum.
Gage can hardly wait to debrief with her students after they see the characters come to life via the live performance. "I really want to see what they notice and learn," she says. "We'll talk about the difference between the books and the play, homing in on the benefits of seeing the live version. I'll ask them to think about how the performance portrayed the story and how the actors brought the characters alive on stage."
"Live performances broaden students' perspectives on the world."
Most of Gage's students have never been to the theater. "Many of my students didn't even make the connection," she says. "When I said theater, they automatically thought of the movies." Not only will the performance expose them to storytelling in a new way, it will give her students a valuable real-world experience in an arena they may not have otherwise encountered.
Before they attend, Gage plans to reference TheaterWorksUSA's resources for theater etiquette, such as what kind of clothes to wear and how to behave courteously once they get there. They'll take a close look at all the pieces that need to come together to make a performance work: the lighting, the cast, the crew, the props, the layout of the stage. And they'll answer questions such as What's a musical? and What's the difference between a musical and a play?
"Live performances inspire students to look at the world through a creative lens."
"Exposing children to the arts (through performance, art, dancing), Gage tells us, "gives students the opportunity to experience stories and, in a larger sense, life in a different way."
And sometimes, watching a creative performance inspires students to take risks and try something they've never done before. "My students can hardly believe that people actually get to do this (act) for a living," Gage says. "It sparks a creative interest in them, and many have asked if we can have an actors' club."
While she hasn't yet figured out a way to make that happen, her class has been trying out reader's theater during their ELA time. "They recently did a fairy-tale unit," says Gage, "and the kids learned so much beyond reading the story, from cooperating with one another to make the story work to understanding the responsibility of their roles. It's so much easier for them to portray someone they're familiar with—they become the character. It's given my students, particularly the shy ones, more confidence."
Photo: Jeremy Daniel Photography. Junie B.'s Essential Survival Guide to School, L-R: Brandi Porter, Kristin Stokes, Whit K. Lee.