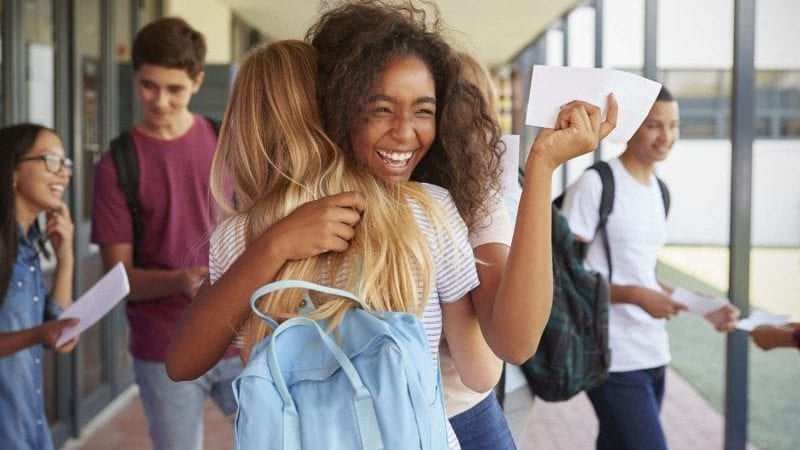 Kindness. It's a value we all want to instill in our students. So when we heard that Because of You is giving away 2,000 kits filled with kindness activities, posters, and cards to middle and high school kids all over the US, we knew we had to share.
We got a sneak peek of the Because of You kit, and here's what's inside:
A teacher's guide with lessons on how to build a culture of kindness
A classroom poster
50 free Hallmark greeting cards to spread kindness from student to student
Start championing kindness
These kits have fun and engaging activities to give kids a way to think about the impact their words and actions have on each other. They teach them empathy and understanding to help teens build the culture of kindness they want to live in.
You can give your students free Hallmark greeting cards to help them show gratitude and encourage others. Writing and exchanging cards will help students reflect on the impact others have had on them.
Watch this Because of You video to see what happens when students acknowledge each other's impact: