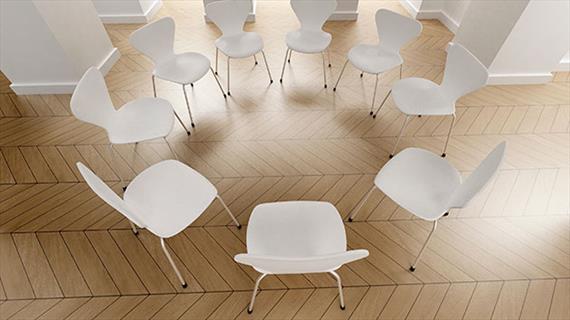 Recently professional learning communities or PLCs have been getting a lot of attention in the education world. If you aren't familiar with them, PLCs are collaborative learning groups in which a group of teachers researches a given topic, shares their reflections and then develops a strategy around that topic to implement at their school.
A PLC may sound like one more task to add to your to-do list, but many teachers have told us that participating in a PLC not only strengthened their teaching but also helped to develop better and stronger professional relationships. That's why it's important to avoid these common slip-ups when starting your own PLC.
Mistake #1: Letting Your Principal Dictate the PLC
Do you know what's inspiring? When a group of teachers gathers to investigate a question that affects all of their classrooms, such as how to help struggling math students. Not so much when the principal hands down the same mandate from on high.
How to avoid it: If your principal is interested in forming PLCs, suggest that teachers submit topics or focuses of interest. And no one should be forced to join a PLC—only willing teachers should sign on. Of course, you don't have to wait for your principal to bring up PLCs. If you have an area of study in mind, try talking to some of your colleagues to drum up excitement.
Mistake #2: Choosing Too Broad of a Focus
If you know students are struggling with reading comprehension, it may be tempting to grab your nearest colleagues and start pouring over every related resource out there. We love the enthusiasm, but trust us, focusing on a huge topic can be totally overwhelming.
How to avoid it: As you're forming the PLC, ask each member to submit specific goals he or she would like to get out of it. Talk about common problems in each of your classrooms and look for trends that would be good to study. "Understanding vocabulary" is good; "understanding third-grade vocabulary when reading independently" is even better.
Mistake #3: Having Everyone Read the Same Thing
Will you all gain something out of reading the same 500-page professional book? Sure. Will it be less than if each person researched one chapter or an individual angle and then came back to report to the group? Also yes.
How to avoid it: During the first meeting, talk about specific aspects of your topic that you are interested in learning more about. For example: learning vocabulary from context, using research tools to learn vocabulary, and domain-specific vocabulary. Encourage each member to choose one of these subtopics to pursue further. Then add to a calendar which week each member will present. (You're all super busy, so don't try to have more than one or two people present each session).
Mistake #4: Continuing to Read…and Read…and Read Some More
Don't get us wrong—reading and research are great and fundamental components to a successful PLC. For most PLCs, however, the goal should be to translate that research into actionable strategies for your school.
How to avoid it: At the end of each session (even your first ones), try having each member share one thing he or she is going to try in the classroom before your next meeting. Then after your initial research time, form subgroups that can work on key recommendations to share with the rest of the staff.
Mistake #5: Burning Out Too Soon
Often there can be a lot of enthusiasm and excitement when first starting a PLC. Then the school year picks up and your grading pile becomes enormous—and the last thing you want to do is homework for your colleagues.
How to avoid it: Definitely rotate research responsibilities, as outlined above. But also try to make your PLC sessions a little fun—you might meet in a coffee shop instead of your school, for example, or take turns bringing a yummy snack to share. PLCs shouldn't feel like an obligation, but a chance to relax, learn with your colleagues and grow together.
Question for you: Have you ever been in a PLC? What did you learn from the experience?