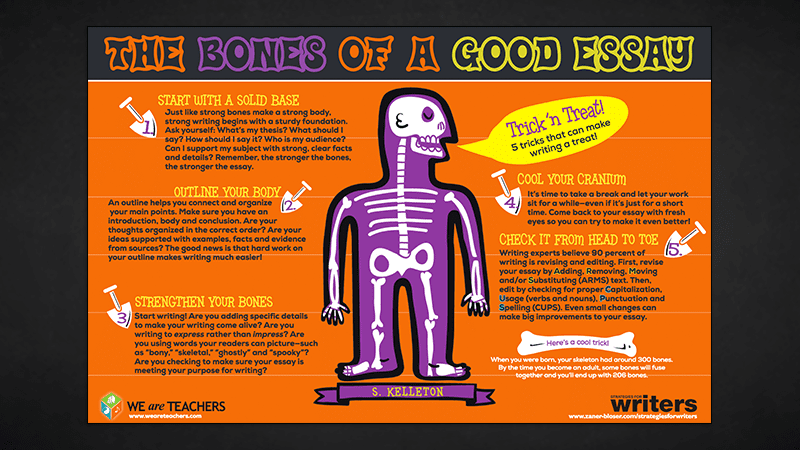 Strategies for Writers is a proven-effective, standards-based writing and grammar solution that teaches students to use the writing process and six traits of writing to become effective writers—and how to apply this knowledge to written assessments. Learn more and request a sample.
More
"The ankle bone's connected to the leg bone…."
Like a skeleton, a strong essay is made up of many parts that all work together to form a whole. The "Bones of a Good Essay" poster—filled with Halloween spirit—explains how to write an essay step-by-step. Review the poster with your students using these great lesson suggestions from our teacher blog, then invite students to work together to brainstorm ideas for their next essay.
Download the colorful mini-poster to display in your writing center or on a classroom wall! You may also want to print copies of the black-and-white poster version for your students to place in their writing notebooks to refer to as needed.
Print these posters at home or at school on 8½"-by-11″ or 11″-by-17″ paper, or take the PDF to a copy shop and print a supersized version for your classroom wall.