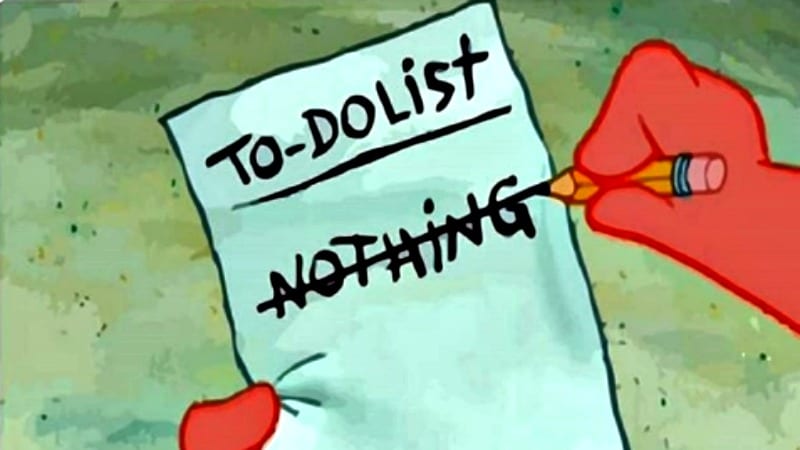 As teachers, we SO look forward to winter break as a time to catch our breath, relax, and spend time with our loved ones. It's also a great time to get caught up on all the things we've put off during the busy fall semester. So we make grand plans to clean, organize, and come back to school refreshed and ready to go. But sometimes, despite our best intentions, our winter break goals don't quite meet up with reality.
Don't know, don't want to know
The best part of break–and it usually takes a few days to get there–is when you slip into such a relaxed state that you lose track of the which day it is.
The day just got away from me
Started the day with the right intention, not sure what happened.
No, for real
This year, it'll be different!
Tell me you haven't done this
Somehow, I'm going to reframe this as research. I'm always working on my people skills.
The song of my people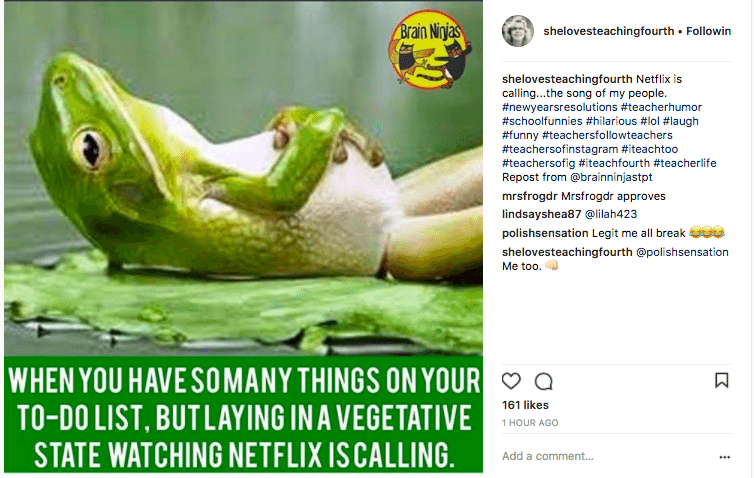 Who needs yoga and meditation when you have binge-watching available?
Sorry, not sorry
Sometimes, the fine art of doing nothing is the noblest goal.
It sounds so much better when you put it that way
I'll just hop in my time machine and go check on myself in a little while.
The eternal struggle
I knew I should've accidentally left my teacher bag at school!
Otherwise known as "the fog"
See #1.
Tell me I'm not the only one
It's the thought process that matters–you know, the metacognition. Follow-through is optional.
An honest to-do list
Love this "achievable" to-do list! Putting in those check marks is just so satisfying.
Tomorrow … I'll do it tomorrow
If life had a theme song during winter break, this might be it.
#TeacherLife
No matter how hard we try to escape, that jolt of reality strikes eventually. Like our grandmas used to tell us, all good things must come to an end!
How did you spend your time off? Did your winter break goals come true? Tell us in the comments below!