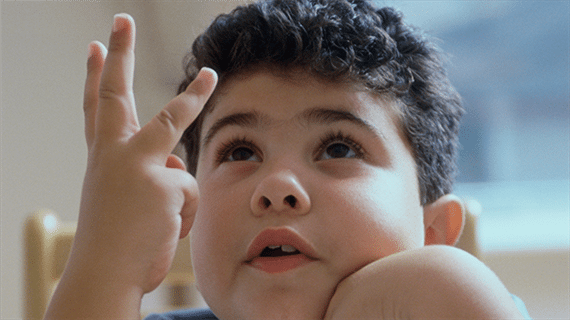 Brought to you by Pearson OLE
More
Real stories of teachers bringing magic to their teaching with video and cool technology tools. That's the goal of the Strategic Teaching blog series sponsored by NBC Learn on Pearson OLE. This post is contributed by Kelly Booth, a second-grade teacher in San Diego.
If you're like me, you're always wondering how to make your math lessons more engaging, more memorable, more, well, EVERYTHING.
It's a tough nut to crack, and in my eight years as a second-grade teacher, I've tried every strategy and tool I can think of. And I've come to the conclusion that the key to teaching math well is to use a mix of mediums, a mix of solutions and a nimble attitude that helps me help my students where they need it most.
One tool that has really helped my colleagues and me is increasing the use of video and online games. Why do these resources work so well in the math classroom?
They're quick. Showing a short, three- to five-minute video is a great way to introduce a new concept or reinforce an old one in a quick, engaging way.
They're visual. The best math videos and games provide visual models for students, helping them to "see" the concept in a different way. Online resources don't replace manipulatives or other hand-held models, but they provide a nice complement to them.
They're fun! In this digital generation, kids search for videos and games all the time to help them solve problems or answer questions. It only makes sense to connect this authentic behavior to students' math learning.
Here's a little bit more about how and why some of the teachers in my school are using video and online interactives in math class:
To encourage kids to use a variety of problem-solving strategies: A kindergarten teacher at my school, Cassidy Platt, told me that her students were struggling with using a variety of different strategies to solve math problems. The Common Core State Standards in kindergarten ask that students be able to choose, combine and apply strategies to their math problems. Ms. Platt was frustrated because she would show students a variety of strategies and they would just use the first one she showed them.After showing an NBC Learn video about making number sentences to 10, Ms. Platt was thrilled when a student said, "Jacob counted up from 5 on his hands, but I used the bears. See how we did it different ways but got the same answer?" Other students had the same reaction and it was like a light bulb went on for the students—they were amazed that you could solve the same problem in a variety of ways! It always amazes me how a teacher can say the same thing over and over yet no one understands, and then it just takes one different way of presenting it and everyone gets it. I love those moments!Ms. Platt also told us about a time when she showed a subtraction video in which the little girl in the video used puppets to help her solve subtraction problems. The students were so engaged in the video that they insisted Ms. Platt get out her own classroom puppets and ask those puppets subtraction problems. A resource that inspires kids to ask for more math problems? Sign me up!
To make math class more fun: In a previous professional-development session, kindergarten teacher Nichole McIntosh complained that her kindergarten class was bored during math time. She has been searching and searching for a more interactive way to teach math and finally showed them a video with a rhyming song about adding and subtracting with 10. The students begged her to show it over again! She obliged, and the next time she played the video, the kids clapped and sang along. YES! They were interested in math!
To help kids understand math vocabulary: Third-grade teacher Britt Hansen was looking for a way to get her Level 1 English Language Learners to understand the complicated vocabulary necessary to understand fractions. As an introduction to fractions, she used an interactive game that asked students to match the fraction with an image (numerators and denominators). She attributed the success of her English Language Learners to the type of language skills the game used. One English Language Learner said, "the fraction 2/3 matches this picture because the whole is divided into three equal pieces and two of them are shaded in." Sounds like a solid understanding of what a fraction is to me! And on top of it all, they asked to play the game again because they loved it so much!
To help with differentiation: One of my own biggest struggles during math time is how to differentiate the learning. I have about five students who are head and shoulders above the rest and I agonize over how to push them further while not ignoring the rest of the students! Last week I had them log on to Pearson OLE and play an interactive math game. I loved that the game was simple enough that my kids could navigate it on their own, yet the math was challenging enough for them. I was able to quickly get them set up and then they worked independently while I taught the rest of the class. Problem solved!
Part of being a teacher is continually reflecting, making adjustments and perfecting your craft and finding the right tools for the job. Sometimes I wish I could turn my brain off and just not think about school for a while. Unfortunately, I haven't figured out how to do that yet!
Check out to the NBC Learn on Pearson OLE classroom video library that this author and the other teachers used, and check out their free trial as well as freebie lessons and videos to try right away.