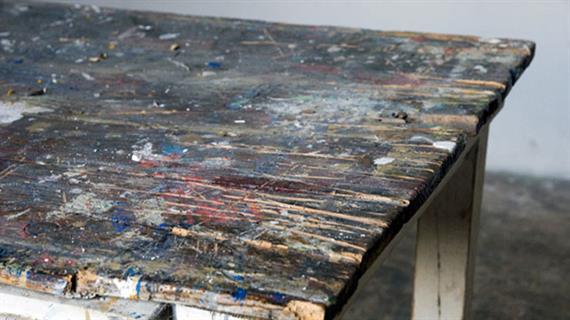 What's in a MakerSpace?
By Sylvia Libow Martinez and Gary S. Stager
A well-equipped modern MakerSpace features flexible, computer-controlled manufacturing equipment for creating, cutting, and forming plastics, metal, plaster, and other common materials, including:
3D printers that are capable of producing three-dimensional objects.
Cutting machines that cut a variety of materials with precision. The cutting element can be a laser, water jet, knife, or other material.
Milling and routing machines that drill and shape complex parts.
Joining machines that use computer control to sew, weld, or bond in other ways.
Traditional hand and power tools, including soldering irons.
Decorative materials for painting, embroidery, and embellishing projects.
Deciding what to focus on first may seem like a daunting task. There are new tools being announced every day as these technologies get better and prices drop dramatically.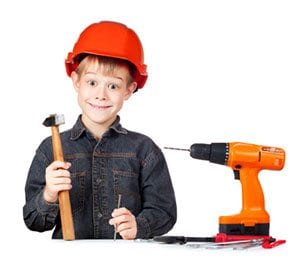 There is no absolute shopping list of must haves. Making do with what you have is a virtue. If you can't afford a 3D printer, don't have a perfect space, or are a bit fearful of electricity, you can still create an experience that is comfortable, creative, and fun for your students. Don't be afraid to tailor your space to your interests and experiences. And while there is no rule that says gluing is less creative than soldering, be willing to experiment with new tools and materials. Give yourself credit for what you already know. You may be surprised to discover that a 3D printer is actually simpler to use than most sewing machines.
Get started, do something, and refine as you see what works in your classroom. Don't let shopping get in the way of action. Introduce iterative design, increase student agency, and honor a wide variety of problem-solving styles to amplify the learning potential of these new materials.
Beyond the game-changing technologies, your makerspace should include a basic stock of supplies to keep your students challenged, inspired, and busy. Try to build basic stocks in these areas:
Electronic parts and tools
Computers, cameras, software
Craft and art supplies
Building materials and traditional tools
Junk for recycling into new products
Batteries
A library
If you have a 3D printer or other fabrication tool, you should have a ready supply of the raw materials or consumable parts they use.
Even if educators don't have access to expensive (but increasingly affordable) hardware, every classroom can become a MakerSpace where kids and teachers learn together through direct experience with an assortment of high- and low-tech materials. The potential range, breadth, power, complexity, and beauty of projects have never been greater thanks to the amazing new tools, materials, ingenuity, and playfulness found in today's maker materials. Turning every classroom into a MakerSpace and every child into a maker is the path to creating truly personal learning for every student.