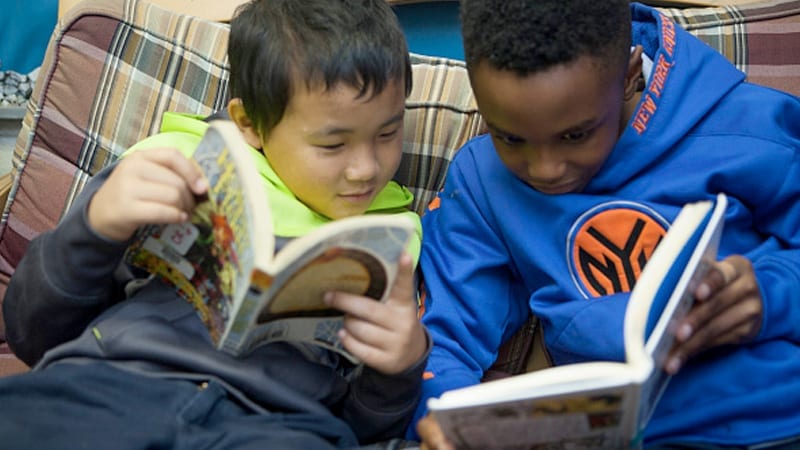 New ILA report on literacy ranks key issues for teachers, uncovers some surprises.
By Wayne D'Orio, School Leaders Now senior editor
There's always a tension between education topics that are "hot" , and those that are simply important. The International Literacy Association attempts to jump-start this debate in its 2017 report, What's Hot in Literacy.
We are still obsessed with tests.
This year's survey, expanded to include more teachers and international participants, shows that assessments/standards remain the hottest education topic in the country. Gaining ground, though, is the topic of early literacy, which scored high in both the hot and important categories.
Dual language … not so much.
The report might be more notable for finding that some topics thought to be important, such as dual language literacy skills and digital literacy, didn't rank high at all.
When considering dual language skills, six of 10 respondents in the community section said the topic was at best slightly hot/not at all. Forty percent also rated this as "not important." Numbers were better when considering the issue nationally, but ILA executive director Marcie Craig Post called this the "most shocking result of the survey."
"It makes me want to probe this data," she adds, guessing that one reason for this result could be that the topic isn't important in all schools. "Respondents are answering from the work they do," Craig Post says.
Literacy topics can be important and passé simultaneously.
A split showed up when the topic was access to books and content. This was a top five important category for classroom educators both in the community and nationally. (Poll respondents were asked to judge topics on what was important in their community, but also to rank topics as what they thought was important nationally.) But less that 40 percent of respondents saw the topic as hot.
Although this year's survey doesn't include comparisons to past ILA surveys, Craig Post says topics have changed over the years. For example, components of literacy, such as phonics, are no longer included because the debate about the topic seems to be settled, she adds. Other topics, such as the Common Core State Standards, remain important but are no longer hot. Some issues, such as digital literacy, now appear in the survey where they weren't being mentioned 10 years ago.
This year's survey polled nearly 1,600 current and former association members, including representatives from 89 countries. "We were much more deliberate to get answers outside of the United States," Craig Post says. "We can learn a lot from other places that have rich literacy programs."
View the full report at the ILA website.
To read Wayne's recent story on Betsy DeVos's Senate hearing, click here.
Join our Facebook group Principal Life for more ideas on how to transform your school.