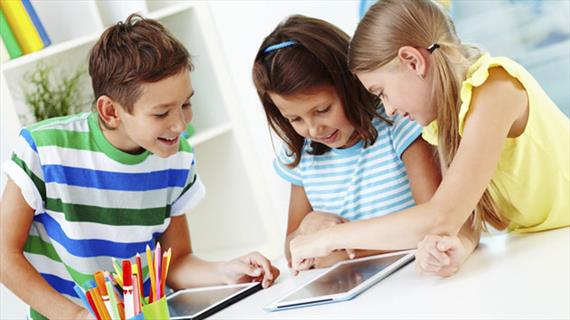 by Geraldine Smythe
Have you heard this one? "How many psychologists does it take to change a light bulb?" The answer: "Just one, but the light bulb has to WANT to change!"
It's a good one, especially in light of what's happening in US education these days. (Pun intended!) Let's look at this a moment…
Many 21st century classrooms still use what can best be described as a "broadcasting" method to teaching: one authority figure speaking out to a group without the group interacting back. Unfortunately, students too often "turn off" the teacher broadcast and valuable educational opportunities are lost as a result. We are now living in an interactive world in which two-way communication is the minimum expectation. So why is it that many of the same age-old teaching strategies are still abundantly in use today, such as lectures and worksheets? Though these approaches were relevant as long ago as in the 19th Century, thousands of teachers are still trained to use these one-way methods when it comes to facing their first classrooms. But, across the country these same teachers quickly begin to feel confused about engaging despondent students more naturally in the very lesson plans they have painstakingly and carefully invested in preparing.
We're witnessing a sea change in how kids want, and need to, learn these days. Technology has rapidly changed the world around us, changing our children's educational needs. As hardworking teachers, we deserve the chance to turn around any frustrating classroom experiences by engaging our students and ensuring the whole class has fun learning. Applying some easy-to-implement, updated interactive strategies to cater to our individual learners through differentiation inspires all our students simultaneously no matter where they come to us from during our lessons. But how do we do that? It seems extremely daunting, right?
It doesn't have to be. Like the light bulb in the joke, it starts with us as educators being willing to change the way we see our role in the classroom.
With the advent of the internet, we no longer have an exclusive lock and key on what to teach. It used to be that students came to school to access our knowledge, our experience, our textbooks and library materials. Often the students would have to wait through a weekend, or longer, to get an answer to a particular question. But now kids can get information on their own time, instantly, by doing a simple online search.
So, what is our current role? It's actually far more important now than just providing the answers to a few questions. Rather, we need to be able to guide them on how to learn and filter information so that it is useful and applicable, so they can teach themselves anything they need to know now and in the future. None of us can predict the future. We don't know what new industries, products or services they'll need to be literate in 10-20 years from now. In order to provide a truly meaningful learning service for our students today, we must be willing to teach much more than just facts which are timely now. We must find a way to help students find and practice building their strengths together, as they consciously choose to make productive and ethical contributions to society's future. It is our job today to support them as they discover, try, stumble and have the courage to recover on the path to mastering their unique, valuable and innate talents and gifts.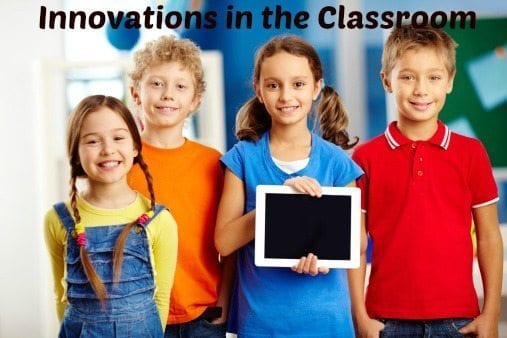 Teaching them how to learn about what is important to themselves, each other and an ethical society, rather than what we impose on them to learn without their input, makes for a subtle but enormous difference in our effectiveness with our students. It has proven to be of far more value and importance to their long-term learning and success than the traditional role of fact-giver that teachers have held for the past two centuries. It starts with not underestimating our children and trusting students and ourselves to want to learn how to make this a reality as an incredible education system together!
Some may argue this all sounds great but we have our hands tied with having to teach within an atmosphere of strict Standards and Testing regulations that have been passed down to the schools.
Despite standards and testing, we have found that just about every grade level and subject in school can be taught successfully to excited and engaged students by taking 2 simple steps:
Listening to and embracing student-driven interests in order to provide lessons that facilitate inquiry and learning for all students present and;
Working with other teachers to plan properly as a team to ensure each and every student has the opportunity to learn what they need.
There are many ways to go about leading inquiry-based classrooms and the team at www.culturebooster.com and Tomorrow Prephave adopted a simple 6-step lesson planning method to engage students. The most important steps in creating a student-centered classroom are:
Start with open-ended questions (Step 1 in the TomorrowPrep® Methodology)
Facilitate conversation as a group
Write down actionable steps
Experiment as a group
Allow and support students to "fail fast" toward better solutions together (Step 5)
Perform the "Tweak"
It is an exciting day when we get to see our kids' eyes absolutely light up with joy at making new and fun discoveries! If we want to engage our students, we must be willing to change from a one-way broadcast to a two-way conversation that brings far more value and depth to educator and student. With that, the light bulbs that are our kids will truly burn brightly!
If you'd like more great resources and tools for your classroom today, including the opportunity to offer an award-winning, standards-based 21st Century Job Skills course at your middle or high school for free this fall, visit www.culturebooster.com to register. The project-based learning course comes complete with an integrated crowdfunding platform to raise funds for your class, school, or charity of choice. ENTER CODE "WAT13" to get up to 10 weeks of curriculum absolutely free when you register and begin your course by Sept 15, 2013, (a $299 value). Download a sample culturebooster lesson plan on www.weareteachers.com free today to see what your kids will learn with the program.