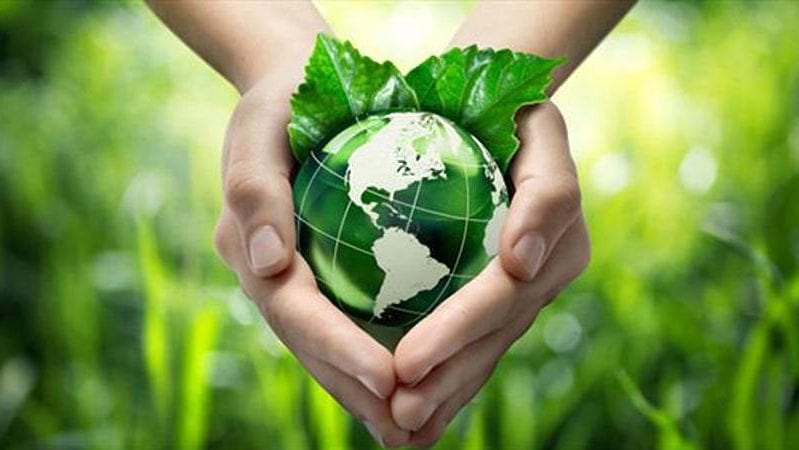 Could you go entirely paperless in your classroom for two weeks? We asked first grade teacher Ms. Liza Camarillo that question and she said "I think so!" So we challenged her to create a paperless classroom for two entire weeks and to blog about the experience.
It wasn't as easy as she thought it would be!  When you start to think about how often teachers use paper—whether it's with worksheets, mass-printed books or art projects—it adds up to a whole lot of trees.  And while Ms. Camarillo wasn't able to entirely cut out paper (just wait until you see some of the barriers she faced!), she was able to eliminate more than 90% of her classroom's paper use and teach her students (and her colleagues) about good environmental practices in the process.
We posted the first two posts here and every Tuesday this April, we're going to be sharing more of Ms. Camarillo's experiences with you.  Drop by our blog on Tuesday mornings or bookmark this post (we'll add new links as we post them) to find out what worked (and what didn't) when Ms. Camarillo tried to go paperless.
Then, on Earth Day (April 22nd), we'll be throwing a big Earth Day twitter party where we'll talk about the pros and cons of going paperless (find us at @weareteachers #edubrawl).  Then, we'll challenge you to follow in Ms. Camarillo's footsteps and go paperless yourself—and we'll give an iPod touch to the two teachers who share the best paperless classroom tips and ideas.
Paperless Classroom Blog Posts

Read more about Ms. Camarillo's experience here.  We'll add new posts as they roll in so make sure to bookmark this page and keep coming back to see what happens!
Post 1:  Planning to Go Paperless
Post 2:  Technology, Getting Organized and Other Tricky Stuff
Post 3:  We Made It Through Week One of Being Paperless!
Post 4:  More Comfortable in Our Skin
Post 5:  The "Official" End of the Project
About the Paperless Test Classroom
Before we dive into the Paperless Test Classroom Blogs, we wanted to give you some basic information about our Paperless Test Classroom project.  We hope this will help you to learn about how you can also go paperless (or at least use less paper) as you teach.
We asked one teacher to go completely paperless for two weeks and to blog about the experience.  We know how hard it is to go paperless—imagine giving up all books, all worksheets, all construction paper, all post-it notes for two weeks!  But our paperless test teacher was up to the challenge.
Through the course of this project, we asked our test teacher to be honest and upfront with us about what worked and what didn't.  You will find places where she had huge successes and also quite a few failures.  You'll notice that she wasn't able to go completely paperless for the entire two weeks—but regardless, she learned a lot and was able to adopt some paperless strategies on a permanent basis.  Perhaps more importantly, her students learned that their teacher was invested in earth-friendly techniques and learned that every little effort can result in big changes for our planet.
Our Paperless Test Teacher
Name:  Ms. Liza Camarillo
Years Teaching Experience:  15
Why she wanted to do this project: 
"I'm a bona fide tree hugger! My own mother brings a roll of paper towels to my house when she visits because we only use cloth napkins, washable towels to wipe counters and wash dishes, etc.  I feel it is important to walk the walk, not just talk the talk."
Our Paperless Test Classroom
Grade: First
Number of students in the class: 21
Gender breakdown:  13 boys, 8 girls
In-classroom technology:

Innovation station (document camera, computer, speakers, DVD player, microphone all connected to big screen at front of room)
4 computers (3 PC's, 1 ancient Mac that works some days and not others)
i classroom iPod
Available technology to check out from school:

1 8-iPad lab (only for 1 week at a time)
Classroom set of NetBooks (these are in between an ipad & a laptop in size)
Our Paperless Test School
School:  Baranoff Elementary School
City:  Austin, Texas
Number of students in the school:  976