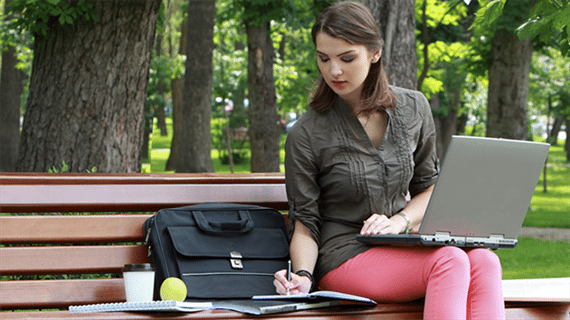 Brought to you by WeAreTeachers Pick Of The Week
More
Raise your hand if you've got continuing ed credits to do this summer. Yep, we do too. So we've been checking out some of the online options for coursework. Why? Because continuing education is just one of the things on our summer to-do list. Yes, we need our professional development courses, but we also have gardening, beach time and a stack of novels that have been waiting for us since January. But we've been hearing a lot of good things about The Connecting Link's online continuing education classes.
Why we like it: The Connecting Link is flexible. They have classes that are only four weeks long from start to finish, traditional classes and self-paced classes for when you have a packed schedule. The tuition is one of the better deals out there and includes books and materials. (No "surprise" $199 textbooks!) Plus, you can choose to earn either graduate credits or professional development credits.
A range of options: The Connecting Link has a range of university partners including Valparaiso, Antioch and Central Michigan University, so there's always a wide range of classes offered at any given time. Some of the ones that caught our eye for the next summer session are "iPads in the Classroom," "Principles of Brain-Based Learning" and "Bullying and Cyber Bullying Prevention."
Feel connected: Sometimes a course is just what you need to reawaken your joy in teaching. Teacher Dann Norton shared this about her Connecting Link course: "It renewed my drive to teach reading. I've been teaching for 20 years, and this course has erased my cynicism and burnout." It doesn't get much better than that!
Find it: The Connecting Link
Bonus: We're giving away two three-credit Connecting Link classes to one lucky teacher. Giveaway now closed.