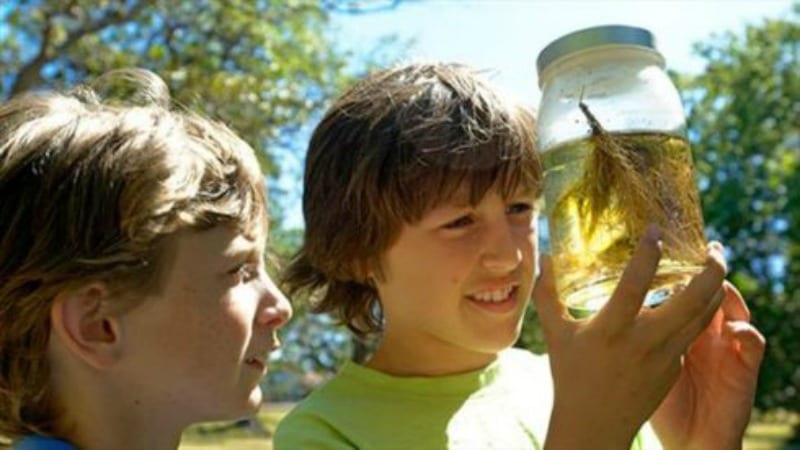 Why should art and music always take center stage when it comes to creativity?  With a little innovation (and some imagination), you can make math and science the most exciting part of the school day. Here are eight creative ways to bring math and science to life — and some amazing links to resources that will help you do it. Watch out!  You might just end up with kids asking to stay in from recess so that they can study.
1. Let them use their hands to learn.
Bill Nye the Science Guy has it right: kids learn so much more when they learn in a hands-on way.  So, whenever you can, find projects and activities that allow your students to get hands-on with their learning.
2. Be Imagineers.
Combine imagination with engineering by creating projects that encourage creative scientific and mathematical thinking.  Think about using robotics, Geometric coloring books, and mechanical puzzles to get your students involved in creative engineering feats.
3. Host a career day.
Engineers, doctors, teachers…even professional baseball players… use math and science to do their jobs every day.  So, host a math and science career day and show your kids how much they can do with strong math and science skills.  Nobody will want to be a rock star when they grow up after that.
Go to a theme park, children's museum or nature preserve.  Trajectory, physics, energy, gravity…  just think of all of the scientific and mathematical principals your kids can learn!  Study up ahead of time (try Disney's Imagineering products) then head out to the theme park for some real educational fun.  (And, trust us, you won't have any trouble finding parent volunteers to go along on this one.)
5. If you build it… they will come.
Why talk about science and math when you can build science and math?  Have your kids build models of cells, triangles, planets, buildings, plants—whatever you're talking about—and use them to make science and math hands-on.
6. Use Technology.
There are very few schools that have the resources to buy a state-of-the-art science or math lab for student use, but with computer technology at our fingertips, teachers can find and give their students access to amazing science and math videos, podcasts and tools that will make them feel like they're in a top-notch lab.
7. Enter the Rube Goldberg Contest.
Get your students thinking about math and science on a large scale by entering them into the International Rube Goldberg Contest.  This year's task is to create a machine that will inflate a balloon and then pop it.  Just try doing that without turning on your math & science brain.
8. Get into the Kitchen.
Cooking involves a whole lot of math and science.  So, borrow your school's kitchen or give them an assignment to "study" in their own kitchens and teach your students about all sorts of things—from measurements to temperatures to states of matter.  Plus, as an added bonus, you may end up with a plate of homemade cookies or banana bread when your kids turn in their homework.