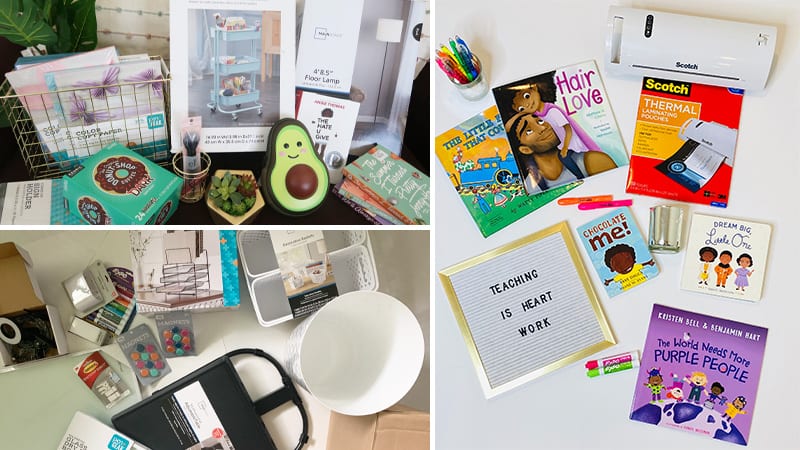 Brought to you by Walmart
Walmart's Teacher Shop has everything teachers need for Back to School, from bulk school supplies to storage and organization to classroom decor. 
More
With the upheaval of last school year, teachers feel simultaneously stressed about what school is going to look like while wanting to make this coming year more special for students. One way to address both is by upgrading your at-home teaching space. Walmart decided to give three teachers the chance to shop at Walmart to show just how far $200 can go. Check out their teaching space transformations:
A Cozy Teach-from-Home Space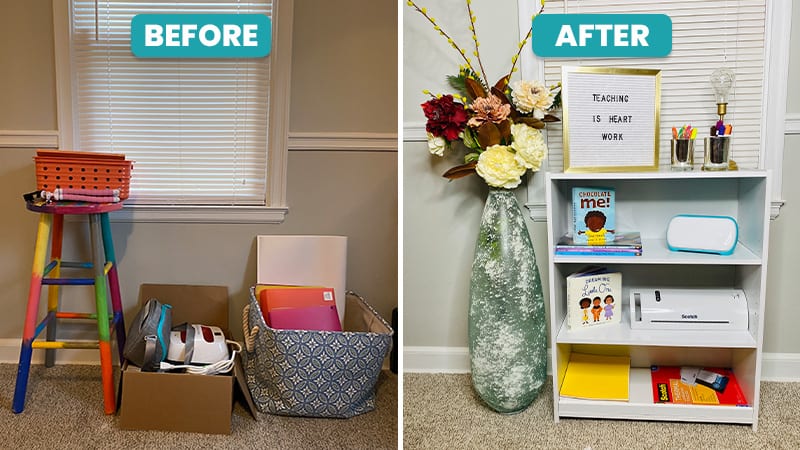 Like many teachers, kindergarten teacher MoNique Waters isn't sure what this year will look like, so she decided to create a comfortable teaching space at home. With a focus on organization, she picked up a shelf from Walmart and filled it with everything she needs, including a laminator, a felt letter board, and some great books with diverse characters, like Hair Love.
MoNique says, "Having the opportunity to create this space allowed me to be able to have a piece of school with me at home."
A Corner Office Update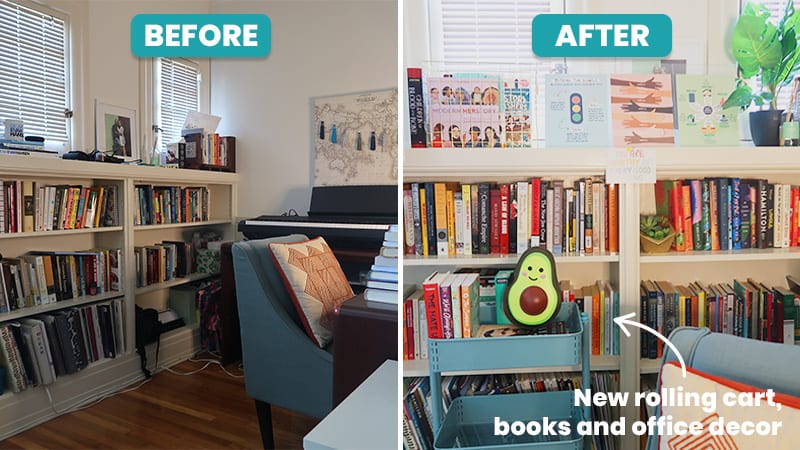 Middle school teacher Megan Forbes wanted to make her office space in her small apartment a little more workable for online teaching. She picked up some lighting, a few cute decorative items (check out this avocado pencil box), and some books for her students (we love her choice of The Hate U Give). But her favorite purchase is her rolling cart. She had one in her regular classroom and had to have one for her at-home teaching space. She notes that she can move it around, store a lot in it, and even rest her laptop on top.
Megan says, "It's really nice to be able to add in a few special things this year. Normally, I really enjoy the process of getting my physical classroom all ready. I'm sad that I don't really get to do that his year. But it's nice that I can still bring in that same atmosphere and vibe to my home space."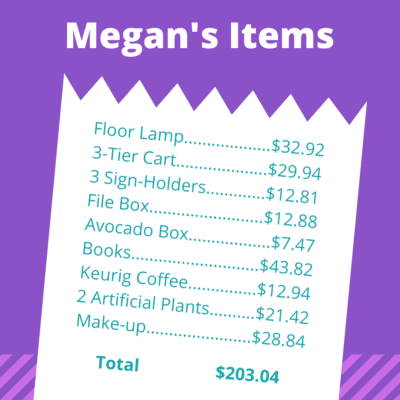 A Virtual Teaching Space Upgrade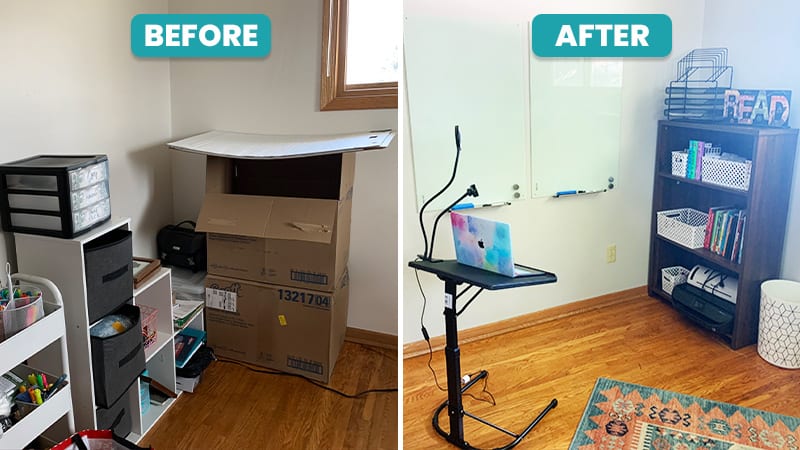 Hannah Schremp is gearing up to teach seventh and eighth grade reading intervention this fall. Having been thrown into online teaching this past spring, she wanted to make her teaching space similar to what she has at school. To teach more interactive lessons and make videos using materials she typically has on hand in her classroom, Hannah went with some glass magnetic dry erase boards. She also revamped her organization with bins and a new bookcase so that she won't have to interrupt her instruction. We also love her addition of a small adjustable table and ring light.
Hannah says, "With this new space, I feel more prepared in that I'm going to be able to provide my students with the best instruction, even if it's at a distance."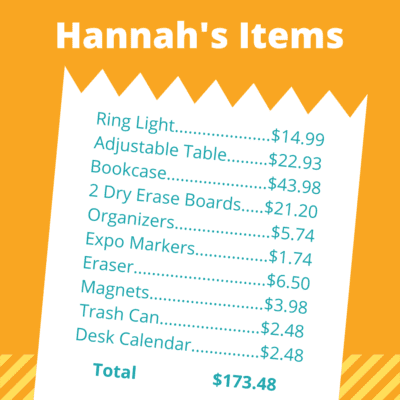 Want to transform your own teaching space? Visit Walmart's Teacher Shop.