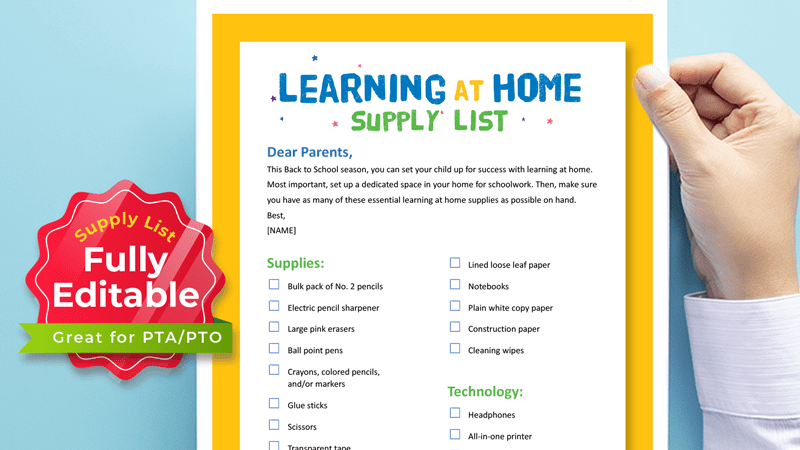 More
We may not know what school is going to look like this fall, but we do know that our students need to be prepared to do at least some learning at home. They could be in a full-time online program, a hybrid approach, or traditional school. Even if they start in the classroom, students will still have homework and the school could transition online depending on quarantine measures. That's why we're happy to be able to bring you this learning at home supply list, courtesy of our friends at Walmart.
We've put in everything we think kids need for learning at home, but we know that every school is different. That's why we've made it fully editable—so you can make it work for you and your particular situation.
How to personalize your learning at home supply list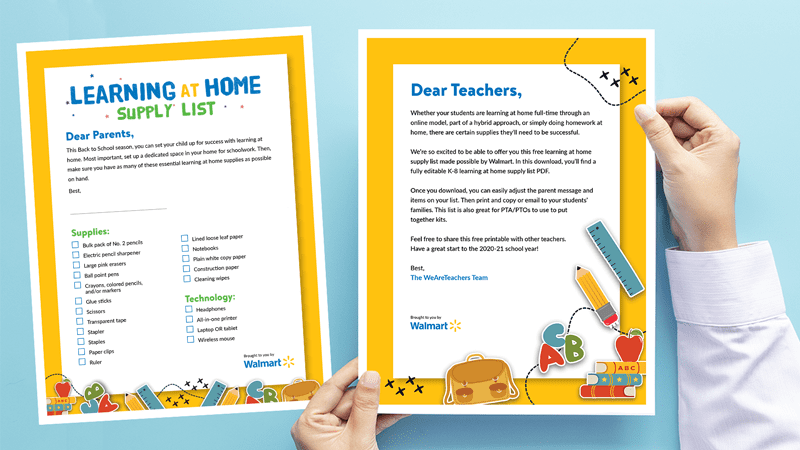 Download the PowerPoint.
Edit the opening message and your name.
Delete and/or add items as needed.
Print and send out or save and email.