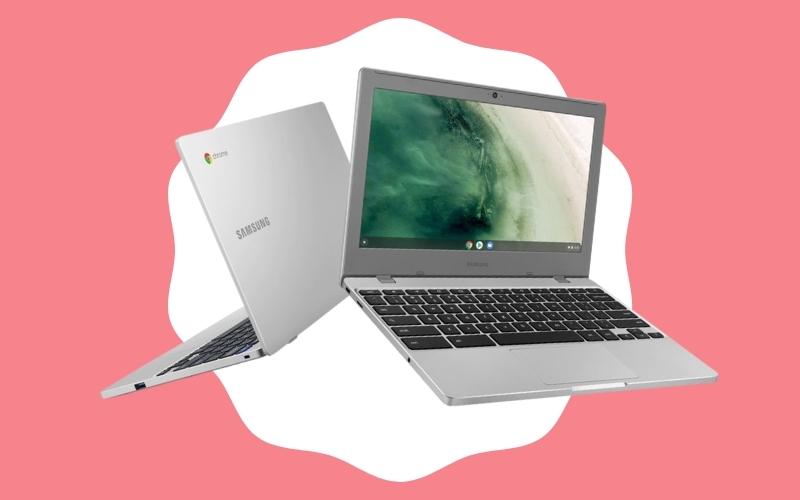 Remember when you had to line up for Black Friday deals at the actual stores? We can't say we miss those days. Now, we can snag incredible bargains from the comfort of our own homes—like a snazzy new Chromebook for under $100.
Walmart is kicking off their first round of early Black Friday sales at 7 p.m. today (or 3 p.m. if you're a Walmart+ member) with a ton of great finds, but we especially love the price tag on this 11-inch Samsung Chromebook 4. You can get it for just $87!
The slim design is easy to carry around in your favorite teacher bags without feeling weighed down. It also boasts "military-grade" durability, so you don't have to worry about breaking it with accidental drops and bumps. The long battery life (up to 12.5 hours) can also help avoid getting tripped up and tangled with the charger cord while using it. All while providing quick access to the web through Google Chrome, a 32 GB hard drive, and a crystal-clear screen resolution. 
This is just the beginning of Walmart's monthlong Black Friday extravaganza. The retail giant has plans for two more sales events on November 10 and November 26. We're sure they'll have goodies for Cyber Monday this year, too.
We'll be keeping track of them all, plus our other favorite outlets with our roundup of the best Black Friday deals for teachers. You can also find us dropping more awesome steals like this by joining our WeAreTeachers Deals Facebook page!
Want more great tech finds? Check out our list of the best laptops for teachers.