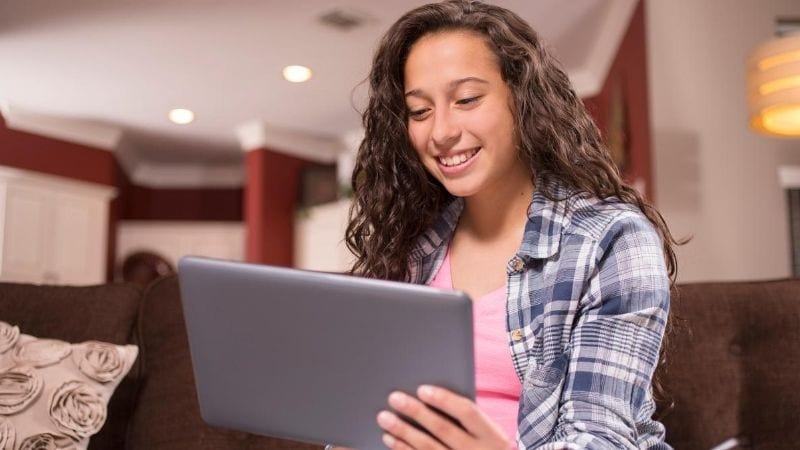 The WSJ High School Program aims to give teens the ambition to make a difference in their world. Go now>>
More
It's inevitable. You're planning an awesome lesson and the article you want to use is behind a paywall. Or you only have a print copy of it…in your classroom…that you haven't been in since March. When you teach high school, you need a source for current events that is accurate, credible, and easy.
That's why we like The Wall Street Journal's High School program. The WSJ program will help you engage your students as readers, writers, and problem solvers. Bonus: students can access the resources from anywhere, so it doesn't matter if you are learning in person or virtually.
What we like about the WSJ High School Program:
Your ENTIRE high school gets unlimited article access to WSJ.com, which they can access from anywhere. Think about how useful it would be for different classroom lessons: social studies (What's really going on in this part of the world? What would you do as a world leader?); science (insight into the latest research); technology (talk about the latest trends that excite these digital natives); and more.
You can get print copies too. If your school is doing in-person learning this year, you can get print copies to use in classrooms, libraries, and common areas.
Teachers love it. "It was so helpful for our teachers and students to have home access to WSJ during remote learning in the spring," says Sara, a teacher at Fort Worth Country Day School in Texas.
You and your students get podcast and video access. Listen to compelling interviews with WSJ editors, industry experts, newsmakers, and current events influencers. Have students break into small groups to discuss the topic of the day and reconnect to reflect on points of interest, argument, or common ground.
Free classroom guides and case studies let you make the most of the program. You'll have direct access to tons of resources, which you can use to lead your classroom discussions on everything from business and IT to law and marketing. You'll also find great ideas on how to assign articles and assess students from educators who have used the WSJ platform. Yes, you get to really dig in, too!
Want to know more about WSJ's program for your students? Sign up below to get your high school in contact with the WSJ team!