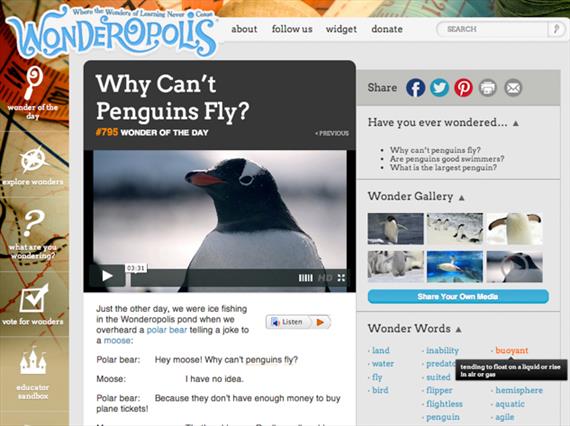 Wonderopolis is a free website that posts a "Wonder of the Day" that's complete with images, a video and vocabulary words. The site can be used as a resource for research, since all the Wonders are searchable, or you can visit the site each day for a new Wonder.
I use the site to get my students "wondering" the second they walk into the room. Each morning I pick an image from the Wonder of the Day (the Wonder Gallery is located in middle right of the image above) and simply project that one image on my board as the kids walk in (see below). Once they are finished unpacking, they get out their Wonder journal and wonder away! A great side benefit of doing this first thing in the morning is that my students unpack quicker so they can have more time to work in their journal.
After the announcements are over, we visit Wonderopolis to watch the video and learn more about the Wonder. We repeat this every day until winter break and then switch to the KWL journal (samples below). The conversations and discussions we have each morning are truly amazing. The best part is that for the teacher, there is no planning involved. All the content and information you need is contained in the Wonder of the Day. I love that my kids come into class each day excited to see what we will be wondering about and ready to be thinkers!
Here is an example of what the class will see when they walk into the room. This was from a Wonder about polar bears: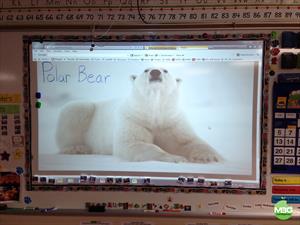 Here is the journal we use the first half of the year. It is simply 20 blank pages bound together: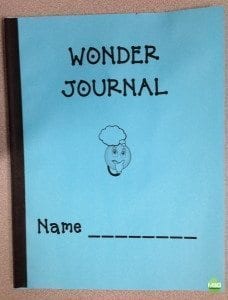 Samples from the basic wonder journal: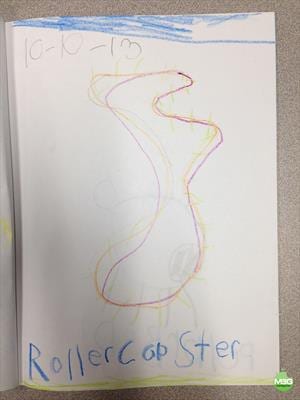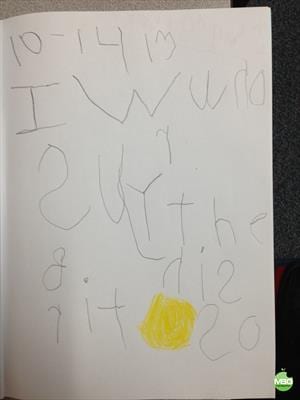 These are examples from the KWL wonder journal.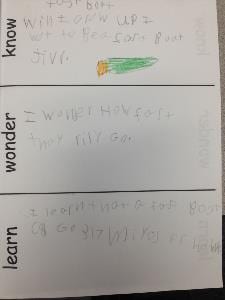 Matt Gomez is a kindergarten teacher in Texas. Despite his dislike for glitter, he has found kindergarten to be the perfect place to work and play. Follow him on his blog, mattBgomez.com.