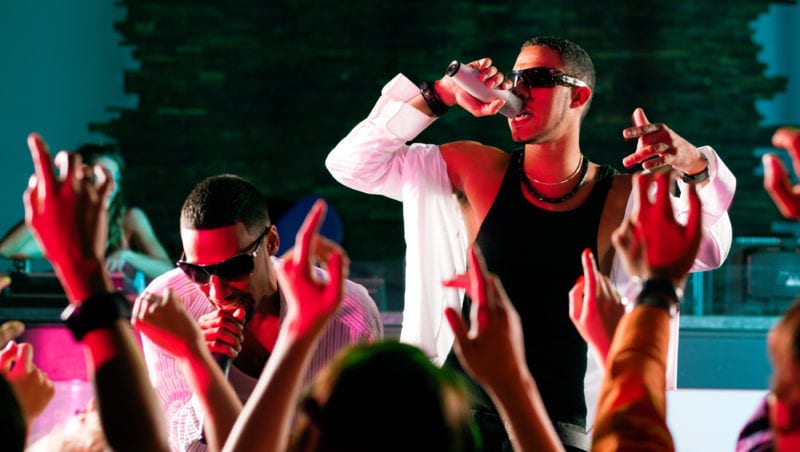 Want your students to see how cool you really are? Try out Flocabulary and watch it transform your lessons into lit hip hop tunes. Here are seven ways I use Flocabulary rap songs and videos in my classroom.
1. Personalize, yo!
My students need personal vocabulary words and, with Flocabulary, assigning them doesn't make me want to pull my hair out! I can easily assign students to different levels (or colors in Flocabulary) and students can watch the video for their weekly vocabulary words, take quizzes, complete exercises, and take their test. From kindergarten to SAT prep, there are vocabulary words for everyone.
2. High key flexibility
One computer or 1:1 computers? No worries, anything can work with Flocabulary. The way that lessons are designed and resources are given allows for the teacher to use this tool in many different ways. Videos feature pause and play for whole group viewing, turn and talk, or writing starters.
3. FOMO no longer
Every Friday morning we watch a Flocabulary rap video that recaps the week's top news headlines. I want my students to develop as global citizens who understand the world around them. These weekly raps allow me to do just this. There are lyric notes provided which link to the actual news story as well as a ton of additional resources. There is also a great video which shows how the Week in Rap is created, the students loved seeing the behind the scenes look at curating what matters and sharing it in a rap.
4. Micro Writing is low key great
In my classroom, watching the Week in Rap on Flocabulary is a Friday ritual. My students record just the headlines in their notebooks and then we vote on one headline to watch a news segment about. After viewing, my students create haikus for that news story, you can view some of our actual headline haikus here. I have a colleague who has her students create headline hashtags. These forms of micro writing allow for instant student success and high order thinking!
5. Coding, FR
I love celebrating Computer Science Coding Week, but trying to figure out how to put all the available resources out there together can be tricky. Flocabulary put together a collection great resources and videos that I was able to guide my students through. It was engaging and very educational.
6. Videos for anything, that's a W!
In the world of Flocabulary, there is a video for that (or just about anything you are teaching)! With over 750 units covered and more videos added each week, you will find resources within Flocabulary to support what you are teaching. For example, have any students reading Hidden Figures? If so, they should watch the Flocabulary rap on Katherine Johnson and Human Computers. And, because Flocabulary is awesome like that … there are printable exercises and activities (for this video and ALL of the videos they create).
7. Lyric Lab is the G.O.A.T.
This new feature is making me fall in love with Flocabulary all over again! Lyric Lab is an interactive writing tool where students can create their own academic rhymes. There is even a sidebar tool that will auto populate words that rhyme with the last word in each sentence. We have used this in countless ways in the classroom. Most recently, as a way to recap some of our favorite things about the year. Here is an example of a Year in Review that my students created.
Do you use Flocabulary in the classroom? What are your favorite strategies? Please share in the comments.