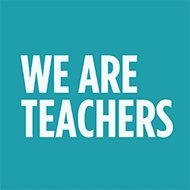 As an entrepreneur, Nina has experienced the ups and downs and many "hats" involved in developing a successful education business that started at her kitchen table. After her first daughter was born, Nina started a tutoring service in called Parrish Learning Zone offering K-12 in-person and online tutoring. She lives in Virginia with her husband and two daughters.
Nina has been a special education teacher and tutored students privately for over 13 years. She graduated from the University of Mary Washington with a Bachelor of Science degree in Psychology. Following graduation from the University of Mary Washington, she received the Project PISCES scholarship to attend North Carolina Agricultural and Technical State University where she completed her certification in Special Education for K-12 students. After obtaining her license, Nina earned a Master's Degree in Education for School Counseling in grades Pre K-12 from Virginia Commonwealth University.
This user account status is Approved
This user has not made any comments.