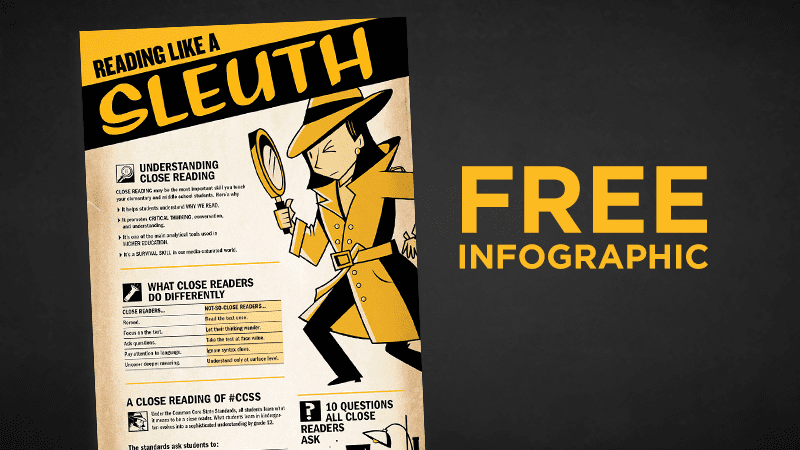 Brought to you by ReadyGEN™
ReadyGEN™ is an all-new, comprehensive English language arts curriculum that will help you and your students meet the expectations set by the Common Core State Standards. ReadyGEN uses topically organized text sets and highly engaging routines to build students' knowledge and promote sustained critical thinking. With ReadyGEN, you and your students are ready for everything!
More
As a teacher, the Common Core State Standards can be a lot to get your mind around. When you take a closer look at the ELA standards, however, it's clear that the main goal is to get kids to engage with what they're reading on a deeper level: to ask questions about what they notice, and to answer those questions based on what's in the text. Another term for this strategy is close reading.
We've created two posters—this one for teachers and one for students —that explain the strategy in more detail. We invite you to share, pin and comment below to let us know what you think!