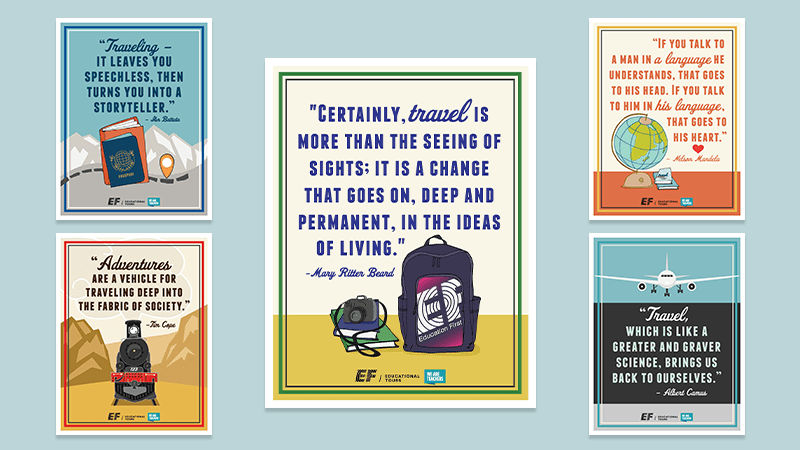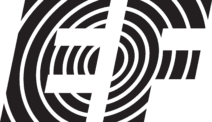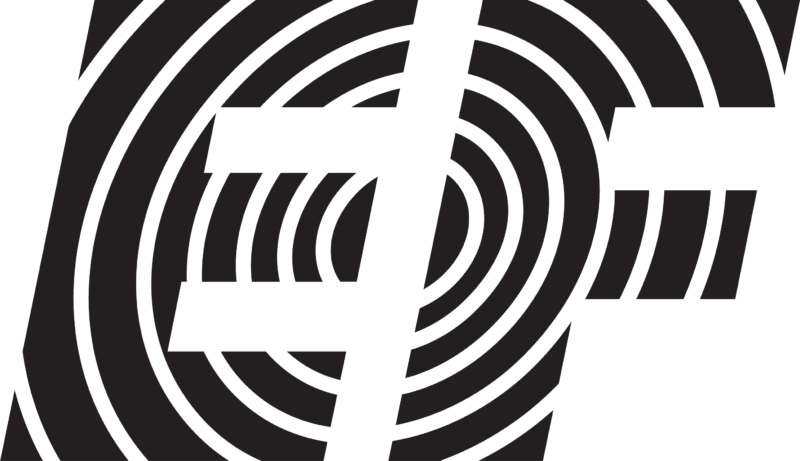 More
As a teacher, you're always aiming to show your students the world. From ELA to STEM and foreign languages to history, your lessons foster growth and inspire curiosity about the world—just like travel. To help you continue opening up the world for your students, we created a set of five printable travel posters with our travel-obsessed friends at EF Tours. They're designed to bring international inspiration into your classroom. Hang them on your classroom walls and in your school's halls to ignite your students' excitement for learning. Just fill out this form to get the full set!
This set of engaging and original posters features quotes from thought leaders, changemakers, and travel advocates, including the likes of Nelson Mandela and Mary Ritter Beard…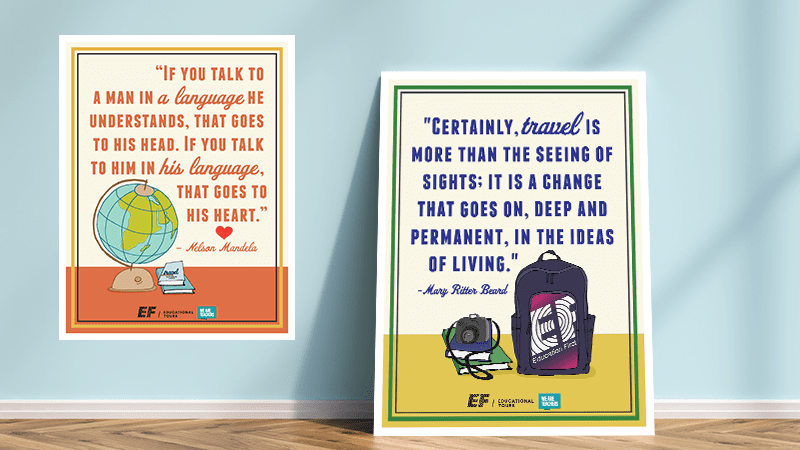 …to remind students of the importance of adventure.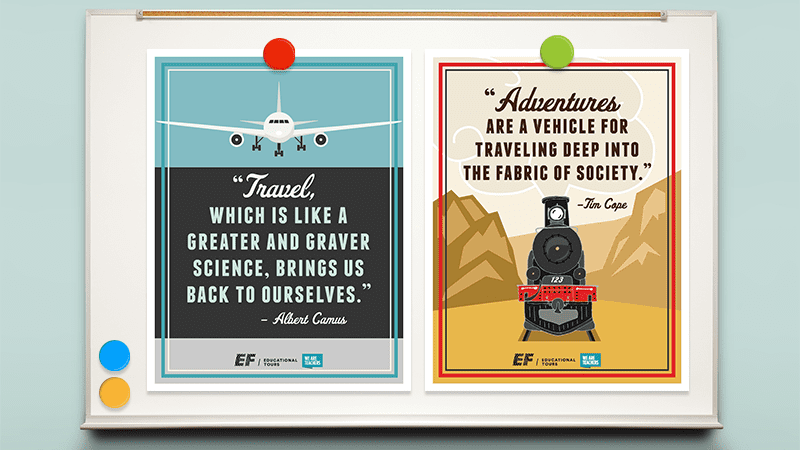 We hope these posters brighten up your walls, spark great conversations, and open up a world of possibilities for you and your students.