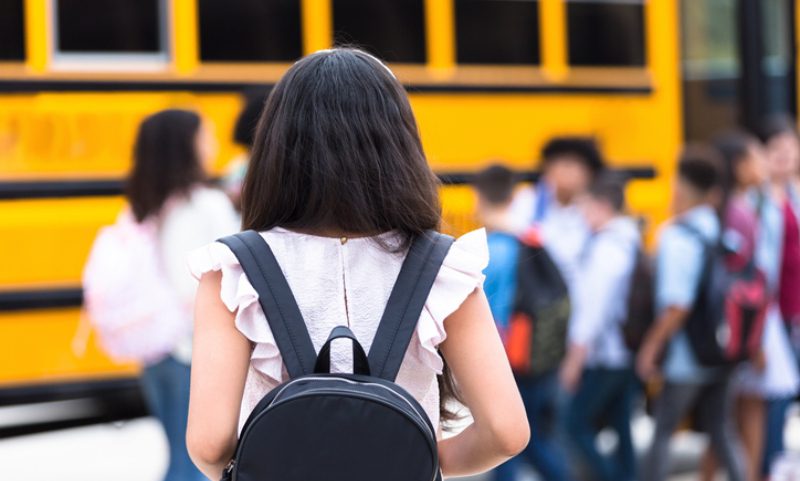 As we begin the new school year, one of the most challenging questions is how to determine what students need, both academically and socially, upon their return to the in-person classroom. After all, our students have been through a lot, and many have not stepped foot in a classroom in over a year. There are bound to be issues and adjustments that we've never dealt with before. Here are five ways to support your students as they transition back to in-person school.
1. Start with a baseline.
Get a feel for where your students are starting the year from. Some will be thrilled to be back, eager to be with friends and learning in person. Some may be anxious and feeling awkward. Give them the opportunity to express how they're feeling about returning to school. Address any questions or concerns they may have. Work together to set goals and lay out expectations. This year may require a bit of extra effort to give kids the sense of security and trust they'll need to have a great year.
2. Use trauma-informed practices.
For some students, the past year may have been about a lot more than masks and social distancing. Some of them may have experienced the death of a loved one or food security issues or a job loss in their family. Make room for conversations and employ best practices so that students can process their experiences in a safe, supported environment.
Here are 10 tips for understanding kids who have been through trauma, plus strategies to help them build resilience so they can bounce back and overcome their challenges. Plus, check out classroom trauma triggers.
3. Monitor student well-being on an ongoing basis.
Check in frequently with your students to ensure that they're making the transition back to in-person school successfully. Take time for morning meetings to touch base as a community. Have students pair up with a buddy to check in with each day and provide support for one another.
Take a survey and ask students what supports are most helpful to them. Do they need a quiet place to take a break? Someone to talk to? Time to write in their journals? Frequent movement breaks? Set up your classroom to optimize wellbeing.
4. Allow extra time for social-emotional learning.
Some research suggests that social-emotional activities may just be the most important work children can do, especially in the early years. And now more than ever, students need SEL skills like self-management, self-awareness, social awareness, decision making and relationship skills.
Try these social-emotional activities for preschool and kindergarten. Check out our list of 50 must-have picture books for teaching social-emotional skills to read aloud to your students. And dive into this collection of ideas for social-emotional learning in grades 6-12
5. Build a strong classroom community.
Be sure to engage students in activities that facilitate solid relationships in the classroom. Give students time to get to know one another. Provide opportunities to build bridges by finding common interests. When you build a strong classroom community, you give your students the peace of mind that you and their classmates have their back.
Start with these active icebreakers to get your kids up and moving or icebreakers for middle and high school students that really work. Then, try these fun team-building games and activities.
How do you plan to help your students transition back to in-person school? Please share in the comments below.
Want more tips to help you have a successful year? Be sure to subscribe to our newsletter.