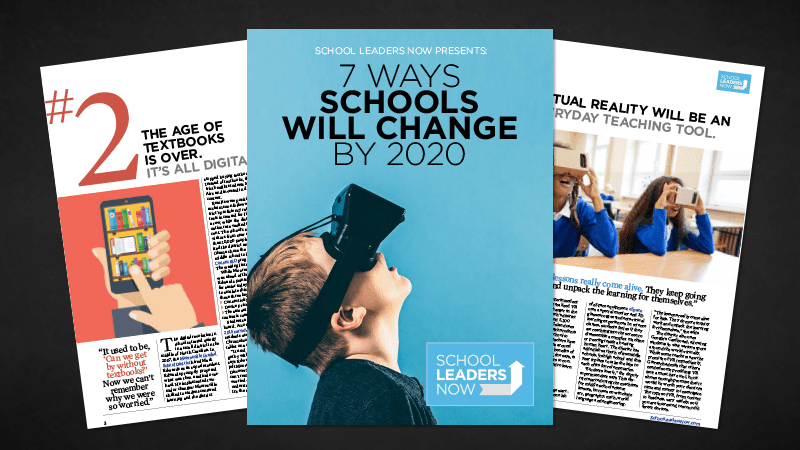 As school leaders and education watchers know all too well, education in the U.S. has been changing at breakneck speed since the 1990s. Remember back when we wondered if educators and kids would adapt to technology in the classroom? Looks like they did. Or when we were excited to have one or two laptop carts for a whole school? Sounds quaint, doesn't it? So imagine a year or two from now. What ed trends will be stale as day-old cafeteria cookies? What will be the newest thing?
Well the editors of School Leaders Now have a few predictions. Download our guide to the seven trends that are coming down the pike. These are movements for change that every education leader needs to know about.
Here's your roadmap to not just see the future—but arrive there first!
Inside you will find info about:
Virtual Reality
Makerspaces
Social and Emotional Learning
New School Models
Fill out the quick form to download the guide and sign up for the latest content from School Leaders Now.