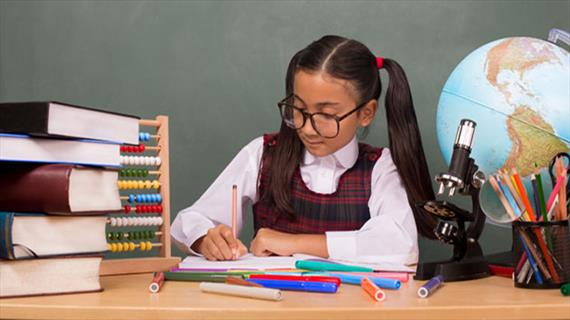 A guest post written by EdNet Insight editor Anne Wujick
STEM is a current hot topic in education. Lots of energy is going into developing programs that attempt to integrate the individual content areas—science, technology, engineering and math—into a unified curriculum that offers greater connection to the real world and provides authentic purposes for learning and solving problems. But STEM currently means many things to many people and educators are still finding their way, as these two perspectives illustrate:
On the one hand…yes, we should support the push for STEM in our school

s
On the other hand…as the latest educational trend, STEM isn't always well-conceived
"The growing emphasis on STEM supports my efforts to encourage my middle school students to focus on these important areas of instruction that will help them not just academically, but in preparing for the world of work. It's not just me telling them math and science are important, it's employers and colleges as well."
"We start too late to emphasize STEM and real-world connections. My middle school students have such limited horizons and don't see STEM-related jobs as realistic options because they lack even basic math and science skills. Students need to begin learning about STEM-related jobs and their required skill sets early enough to be motivated to really focus on learning the baseline skills that they will need to be successful in pursuing STEM-related careers."

"My district has developed some wonderful relationships with local businesses in the STEM arena. Students shadow engineers, work in the lab at the local hospital, and participate in internship and co-op work programs. Working scientists visit classrooms on a regular basis, helping students design experiments and develop projects and activities for a variety of national STEM competitions as well as helping us run local competitions where students present and defend their work."
"I can't help but think that some of these special programs are somewhat elitist. It's great that motivated, well-prepared students get these opportunities, but I'd be more enthusiastic about STEM if there was more focus on helping all students develop the mathematical, scientific and technological literacy they will need to function as effective and informed citizens."
"What I love about STEM is that the concepts and approaches at the heart of the STEM disciplines—curiosity, inquiry, creativity, exploration, collaboration, and critical thinking—are the skills that will be most likely to help students be successful in higher education, in the workplace and as citizens of the world. People who can explore options, work as part of creative teams and solve entirely new problems will always be in demand."
"STEM, STEAM, it's all just window dressing. While I agree that creativity and critical thinking are core skills, they can be developed in a myriad of ways. Meanwhile too many students are not receiving solid instruction in math and the sciences while we chase yet another fad. Teach to the standards using proven instructional practices and students will be prepared for whatever the future brings."
We'd love to know—what's your take on STEM? Is it window dressing or even elitist? Or have we finally found the right way to get kids interested in math and science?