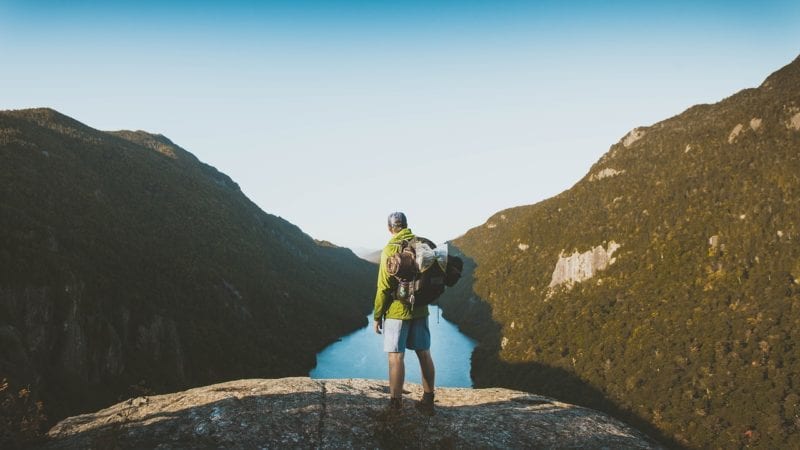 We all know that teacher vacations from school are essential to your personal well-being. But did you know that your traveling, sightseeing, or simple relaxing is great for your students as well?
While you probably have no intention of spending much your vacation thinking about school, you can think about your vacation when school is back in session. Here are eight ideas for using your teacher vacations to promote learning in your classroom.
1. Be a photographer.
Whenever you see something interesting—whether it's a cool geological rock formation or a monument—snap a picture of it.  Once the pictures are developed, write a quick description of the place on the back of the photo and keep all of the photos in a box in your classroom so your kids can look through them—and you can pull them out when they relate to a lesson.
2. Be a curator.
Pick up "mini- souvenirs" from the places you go—think stickers, seashells, rocks, pressed flowers, postcards, and knick-knacks—and set up a mini-museum in your classroom with artifacts from various places and regions.
3. Be a historian.
Study the history of the places you're visiting before you travel—and while you're there, see if you can pick up a book that gives you some background on the city and its influences. The more you know about history, the better you can teach it. You can also collect brochures from various museums and share them with your students. You don't even need to travel overseas. Check out this list of U.S. destinations for history buffs.
4. Be a sociologist.
When you're visiting a new place on your teacher vacations—especially a far-away state or country—try to find out as much as you can about the local culture.  Write down songs, buy CDs, take videos, try to learn a few words of the language and try new foods.  That way you'll be able to tell your students about far more than the simple geography and history of the place.
5. Be a friend.
If you meet any friends while traveling—especially fellow teachers—exchange email addresses. Later, you can set up a pen-pal program with another classroom or have one of your students interview your friend for a project.
6. Be a librarian.
Instead of picking up just any beach read, find a book that directly relates to the culture and history of the place you're going. Then, when you get back to school, you'll have a whole unique perspective on your travels—and more stories to tell your students.
7. Be a scientist.
If you go to a national park, beach or outdoor location, collect samples (if it's legal) or snap pictures of the local plants, flowers, leaves, rocks and other geological features so your students can study them later.
8. Be an accountant.
Keep track of your trip budget—and the amount you spend on things like food, hotels, gas, and entertainment—so your kids can see a real-life example of how much things cost.
How do you make your teacher vacations influential in your classroom?