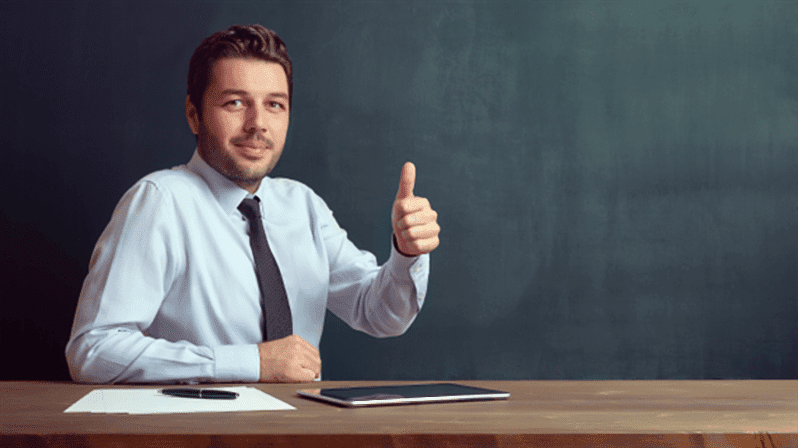 Whether you've already wrapped up the school year or have a few weeks left, chances are you're feeling inundated with end-of-year duties like grading, cleaning and packing up your classroom. That's why we've compiled this handy list of to-do items every teacher should complete. We hope it makes the transition to summer break easier…or at least brings a smile to your face.
…in carefully organized boxes, using a detailed system that you will almost certainly forget when you start unpacking said boxes in September.
2. Send your students to the library…
…to serve as indentured servants for the summer. Because guess what? They're NEVER going to find those missing books.
3. Bring home several boxes of books and supplies…
…so you have all the supplies you need to plan an entire year's worth of lessons over the summer. You are going to spend half the summer planning lessons, right?
4. Recycle your butcher paper…
…AND make some extra cash…collaborate with your teacher friends to create the world's largest Lady Gaga collage. Then charge five bucks a pop to view it!
5. Say goodbye to your coworkers…
…with plans to meet tomorrow at the coffee shop to get a leg up on strategizing for next year. (Of course, if you end up talking about the coffee, the pool and anything but education, that works, too.)
6. Challenge yourself to write your report cards in rhyme…
…using a glitter pen…while standing on your head. You gotta make it fun somehow!
7. Pack up all 26 of your "I *heart* my teacher" coffee mugs…
…and bring them home to lovingly display in your living room…until you have to make room for next year's batch.
8. Look under your desk…
…inside your car…in your library bins…in your mini fridge…your sanity has to be somewhere. Don't worry, you'll find it again before next year!
What are your "must-do" tasks this time of year? (We'd love to hear ones that take off some of the pressure!)