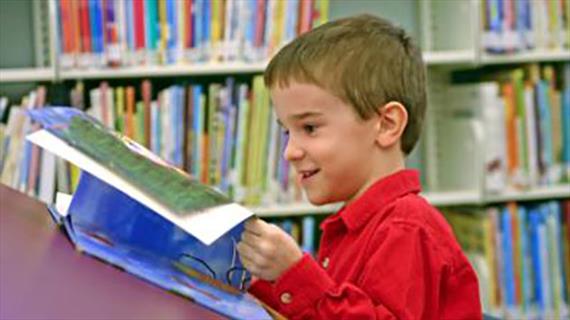 If you're like many teachers we know, you're spending part of your summer scouring bookstores, thrift shops and garage sales for new additions to your classroom library. We know—there's nothing like the thrill of the hunt! But when August comes around, how do you organize your finds to best meet the needs of your diverse learners? Here are a few great ideas from fellow teachers.
1. Sort by author, genre, series and level. Multiple levels of organization will help students find the books they want, fast. We recommend placing fiction books by the same author and nonfiction books about the same topic into separate bins, which mimics the organization of a real library. Then add color-coded stickers to each binding for genre, series, and level.
2. Try a virtual library. If you teach middle or high school, use video game software to create a virtual library with the same books as your real one. Invite tech-savvy students to create their own avatars and "meet" in the virtual library to share book recommendations and discussion.
3. Include student materials. Incorporating student writing into your classroom library sends a powerful message to kids: It says that their writing matters and will be read and valued by others. Student writing also offers what published books cannot—direct, immediate connections to life inside your school and community.
4. Bring in a wide variety of books, including magazines, newspapers, audio books and texts written by student favorites, such as Tupac Shakur. The greater selection of materials, the better the chance students with varying interests will find something to read.
5. Set up an "L1" library. If you teach English Language Learners, be sure to include "L1" books, or materials written in their first languages. While you may be tempted to have students work only on English, literacy skills transfer from language to language, and reading in Spanish or Hindi will help with English comprehension down the road.
6. Display student recommendations. Try taking photos of your students holding their favorite books. Print them out on letter-size paper, and have students write why they recommend those books on index cards you can attach to the photographs.
7. Have students teach each other about the library. Once school begins and you've introduced your organizational system to students, invite them to make a video or write a book explaining how to use your classroom library. You can show the video or book to new students or substitutes throughout the year.
Question for you: How do you differentiate your classroom library? What do you think is the best system for organization?