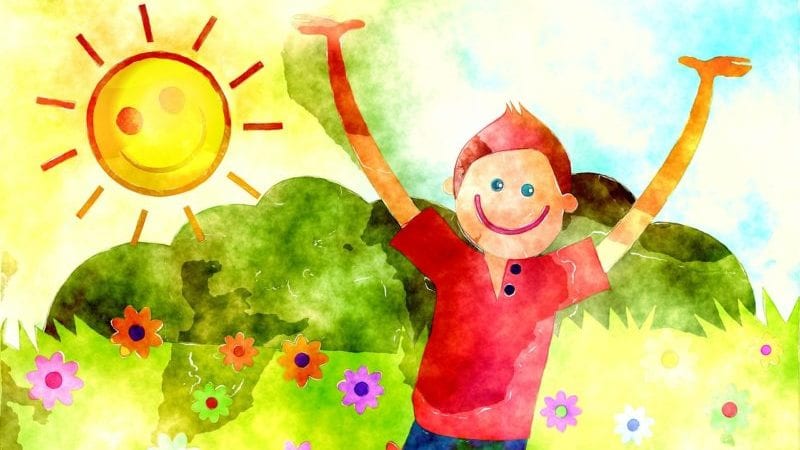 When it comes to summer vacation, much emphasis is placed on the reading and math skills students lose if they don't have any practice for three months. But thinking creatively, making art, and listening to music is another important part of keeping the brain active and engaged.
Studies show
that participating in the arts helps students to develop critical thinking and boost academic skills. With that in mind, here are some summer art projects to send home with students to keep artistic skills blooming all summer long.
1. Go to camp
Many different organizations offer a variety of arts-related day camps. Try your local YMCA, recreation center, or museum. Many colleges and universities also offer courses for children in photography, painting, creative writing and more.
2. Create a portfolio
Challenge students to use the summer to create an art, photography, or writing
portfolio
. The portfolio can be as broad or specific as you want—"12 creative projects" or "10 oil pastel portraits." Discuss benchmarks and goals before students leave for the summer and encourage them to keep in touch with a "portfolio buddy" for motivation and inspiration. When school starts, have a "Portfolio Night" where kids can share what they worked on over the summer.
3. Start an awareness campaign
Talk with students about what issues are important to them before summer begins (for example: pollution or recycling in your community). Then encourage students to use their artistic skills over the summer to create posters, videos, or songs related to those issues. Launch a class blog where students can share their work with one another.
4. Host a reality-style competition
Chances are, your students love shows like "The Voice," "Dancing With the Stars" and "America's Got Talent." Why not see if your principal would be willing to open the school for one night during the summer—or host an event soon after the school year begins—where students can show off their own artistic talents? Kids can practice their acts over the summer, and when the big night rolls around you can even have families and audience members vote using a free program such as
Poll Everywhere
.
5. Sponsor a Pinterest challenge
Pick a supply all students have access to—whether it's Legos, rocks, or crayons—and have them each create an art project using the chosen supply over the summer. Invite students to email photographs of their projects to you, and then create a Pinterest board to show off students' work. The child whose project receives the most "repins" gets a small prize. Fun!
6. Go high tech
Encourage students to learn to use a new piece of software or an app that is related to the arts (for example:
GarageBand
, Instagram or Vimeo). Have students share their high-tech works-in-progress using a wiki or Tumblr.
Question for you:
Do you have a great idea for encouraging participation in the arts over the summer? Share it below!