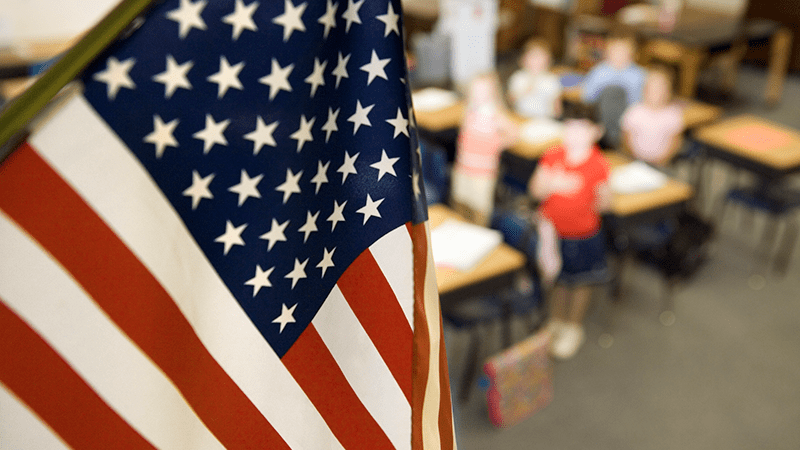 Check out Teacher Created Materials' Thoughtful Thursdays for even more factual and balanced lessons for teaching civics. New resources are added every Thursday. Bookmark it!
More
Teaching civics, American government, history and thoughtful discourse in our current political environment adds a whole new dimension of difficulty to lessons, and it's more important than ever.
That's why every Thursday morning, after you pour your coffee, you'll want to check out Teacher Created Materials' new Thoughtful Thursdays resources. They add free, factual and balanced materials for teaching civics—like e-books, activities and leveled texts—every single Thursday for a range of grade levels, so bookmark it while you're there.
Here are seven of our favorite resources:
1. Bring the stars and stripes to life. (Music and Movement Activity, Grades PreK–1)
Start teaching American history early with this music and movement activity where kids create a giant American flag out of yarn and cut-out stars. Then they walk around the flag while singing a song about what the stars and stripes represent—a great strategy for memorization.
2. Level the playing field for critical thinking about American government. (Leveled Texts, Grade 3)
Do you have a group of students who are all at different reading levels? These leveled articles explain the differences between the legislative, executive and judicial branches of the U.S. government. There are three versions, each promoting critical thinking about the same concepts and facts—just on different reading levels.
3. Use political cartoons to teach about Supreme Court justices. (Critical Thinking Activity, Grades 6–12)
Political humor isn't just for adults. Funny political cartoons also do a great job of grabbing your students' attention. In this lesson, kids look at a real political cartoon about Justice Sandra Day O'Connor from The Washington Post. They use it to learn how Supreme Court justices are appointed and think critically about the process and possibilities.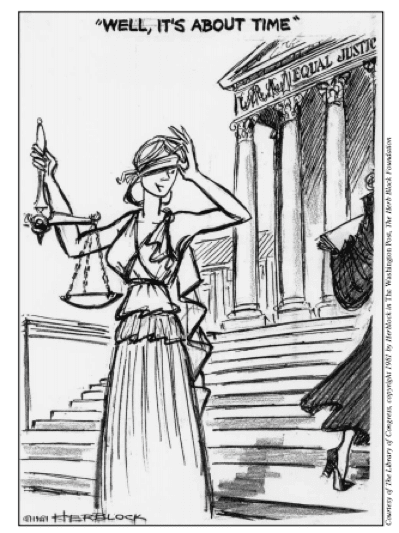 4. Show students what it takes to be a good citizen. (E-book, Grades 3–5)
Reading this e-book about the history behind American rights and responsibilities is a great way to help students learn to pull out main ideas, summarize and take notes. And just wait until you see the beautiful illustrations—they'll draw in your older elementary students.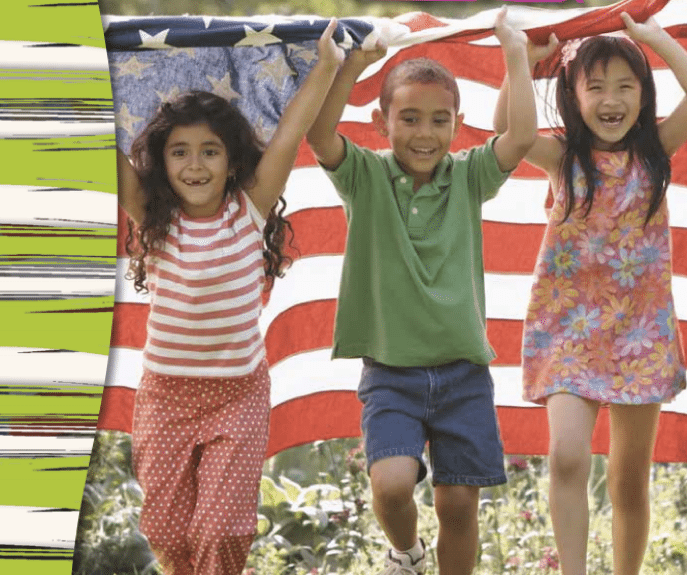 5. Practice fluency with Reader's Theater about the Constitution. (E-book Play, Grades 2–5)
If you're short on time, this social studies activity that incorporates fluency is for you. Plus fluency practice is so much more fun when your students get to do it while they perform Reader's Theater. In this play, students portray the Freedoms, a diverse, modern family who realizes that their disagreements over their upcoming camping trip are similar to the debates the Founding Fathers had when they were writing the Constitution.
6. Get personal with American historical events. (Primary Sources and Activities, Grades 9–12)
If you've been having a hard time finding primary sources that bring American history to life, you'll definitely want to bookmark these resources. In one activity, students read Alexander Hamilton's actual notes and then discuss his possible thought process. In another, they review a census population count from 1800 to better understand how many slaves lived in certain areas.
7. Build vocab through a word ladder about the colonies. (Vocabulary Activity, Grades 2–5)
Here's a fun puzzle activity that combines history, vocabulary and poetry. First your students read a poem about the 13 original colonies, and then they do a word ladder activity to vocabulary words. There's even a blank word ladder printable where students can create their own word ladders and quiz their classmates.