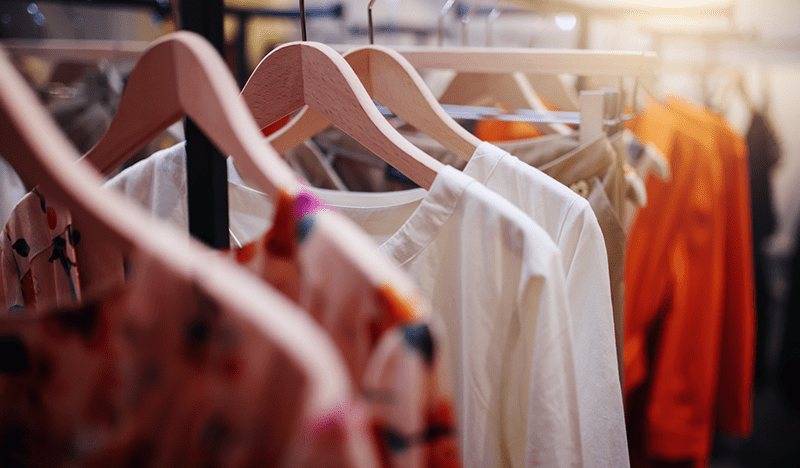 We love Modcloth as a destination for teacher shopping because they offer reasonably priced clothes in a huge variety of sizes, many of them made in the U.S. It's a great place to pick up wardrobe staples as well as quirky pieces to make your students and fellow teachers smile. Here are a few of our current teacher favorites.
This post contains affiliate links, which means we may collect a share of sales from the links on this page. This helps WeAreTeachers create awesome teacher articles and freebies. Enjoy!
1. Shoes that look like pencils…

Pencil Me In Leather Flat – $99.99
2. …And crayons too

The Wax of Life Flat in Scarlet – $44.99
3. A necklace that says it like it is

Element in the Room Necklace in Smarts – $19.99
4. And pi(e) socks

Ratio Your True Colors Socks – $9.99
5. The perfect skirt for English class

Fun for the Books A-Line Skirt – $59.99
6. And a rad shirt for math

Best-Kept Secant Men's T-Shirt – $29.99
7. A Ms. Frizzle-inspired get-up

Intergalactic Intuition Midi Skirt – $69.99
8. And the perfect cardigan to hang on the back of your chair (all semester long)

Charter School Cardigan in Clover – $39.99
9. Socks to honor the ten-dollar founding father

Alexander Hamil-toes Socks – $9.99
10. And an "O Captain, My Captain" shirt

Binding It Hard to Believe Men's T-Shirt – $29.99
11. A "classic" tunic

Podcast Co-Host Top in Bookworm – $44.99
12. And read-aloud footwear

In an Appetite Spot Socks – $12.99
13. A blazer that means business

Prestigious Professor Blazer – $59.99
14. And a wear-it-everyday dress

Teacher Knows Zest A-Line Dress – $64.99
15. Shoes you can wear for 12 hours

Skip in Your Step Flat in Black Flannel – $39.99
16. And practical but pretty pants

A Chic Start Pants in Black – $59.99
17. *The* shirt for parent-teacher conferences

Careerist and Dearest Top in Black Dots – $49.99
18. And a dress that's long enough for circle time

Charming Contrast Shirt Dress – $99.99
19. A cardigan for your *freezing* classroom

Bold and Balanced Cardigan in Merlot – $49.99
20. And a top for when the radiator kicks in

Great Gal in the Corner Office Floral Top in Black Bloom – $44.99
21. A sweet storytime shirt

Pup to No Good T-Shirt – $20.99
22. And one with a sense of humor

Here's Waldo Men's T-Shirt – $29.99
23. A cardigan to help you think spring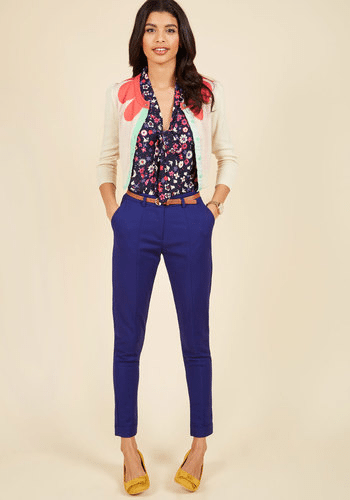 Find Your Flourish Cardigan – $49.99

24. And a coat to keep you warm in the meantime

Diagonal Alley Coat in Black – $48.99
Do you shop at Modcloth? What are your other favorite teacher stores?