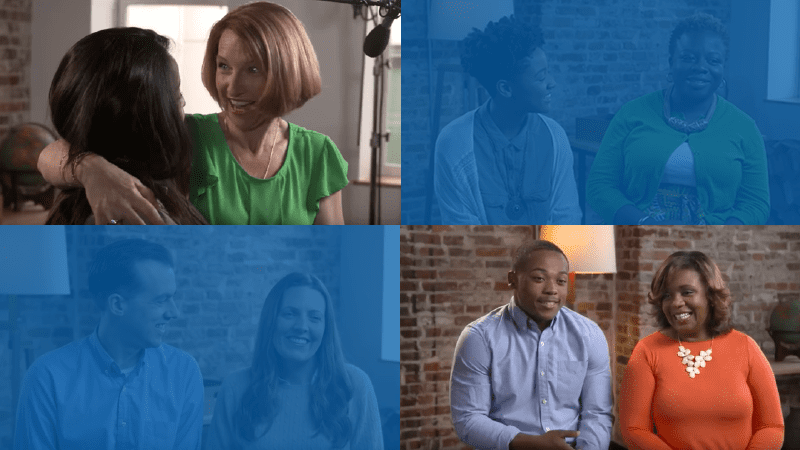 NEA Member Benefits proudly serves the National Education Association's 3 million members, who are dedicated to their students, families and communities. 
More
I wasn't kidding. Do you have the tissues ready? The five teachers you're about to meet are truly spectacular. I know there are so many more around the world who are just as great, which is why we couldn't wait to share these educators' stories with you. You can watch their full videos here. Each of them was surprised during a live interview by a former student of theirs. Just wait until you see their reactions.
1. Teaching: You have no idea how you change people's lives in the midst of it.
Petal Robertson, a high school English teacher from New Jersey, wanted to be a teacher since she was five-years-old. "I would set up my dolls and play school with them. That's all I ever wanted to be. That's all I ever talked about. I used to sit and interview my teachers to find out what that experience was going to be like." Now Petal is changing the lives of her own students. Watch what happens when a former student, Zadie, surprises Petal and thanks her for being her school mom.
2. It's a gift to be in a classroom.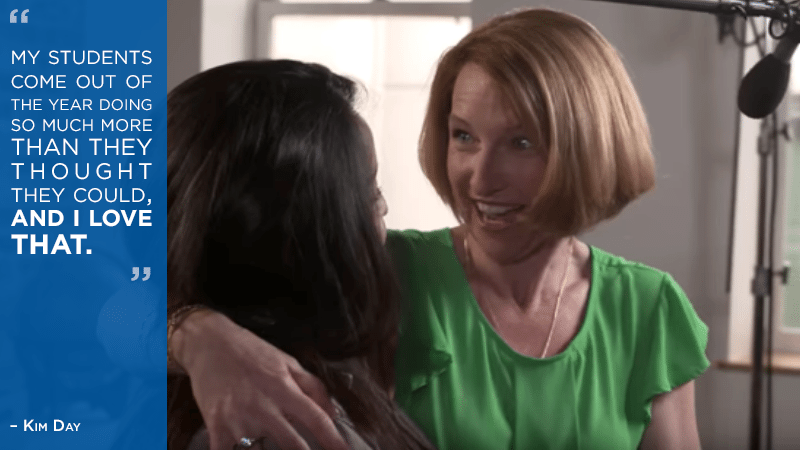 Kim Day, an English teacher from Mississippi, gives each student a glass pebble, to keep and symbolize their life—who they are, what they want to be. "I don't like the end of the year. It's always hard for me. Some of them I haven't seen again and I wish I could see them all and follow them all." It's Kim's lucky day because one of her biggest success stories, former student Gabby, surprises her after years of not seeing one another. Watch the full reunion here.
3. I help build a foundation.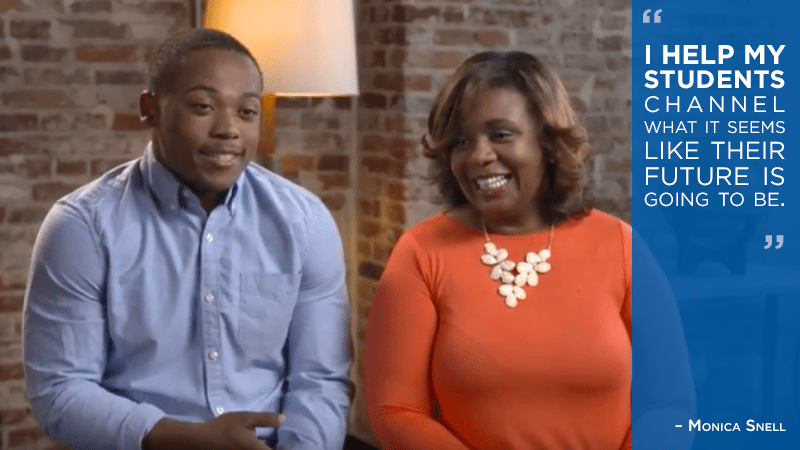 Monica Snell, a kindergarten teacher from South Carolina, is surprised by one of her former students who is now in college! Watch the reunion here. "It's touching to have them remember you. After all these years, they're taller than me and I'm looking up to them now, and at one point in their life they were looking up to me."
4 & 5. The work we do matters.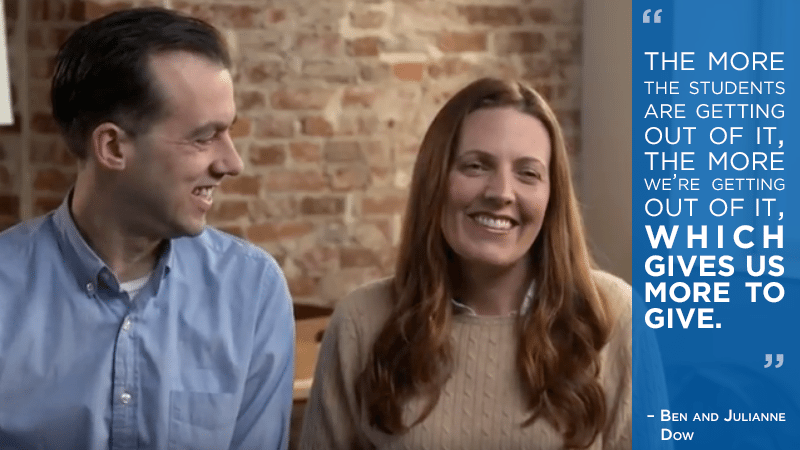 Husband and wife duo, Ben and Julianne are both teachers who love what they do. "I just love really hanging out with young people. It gives me a hope for the future that I don't have when I'm working with other adults," Ben says. They have high hopes for their students that they will go out into the world and change the world in ways that they see it needs to be changed. Former student Walker surprises them and shares what he's been up to.
Be honest—did you go through a tissue or two? We would love to hear how a teacher helped shape your future. Tell us your story in the comments below.
NEA Members: Now through May 31, you can enter to win daily prizes in their '31 Days of Giving' Giveaway.