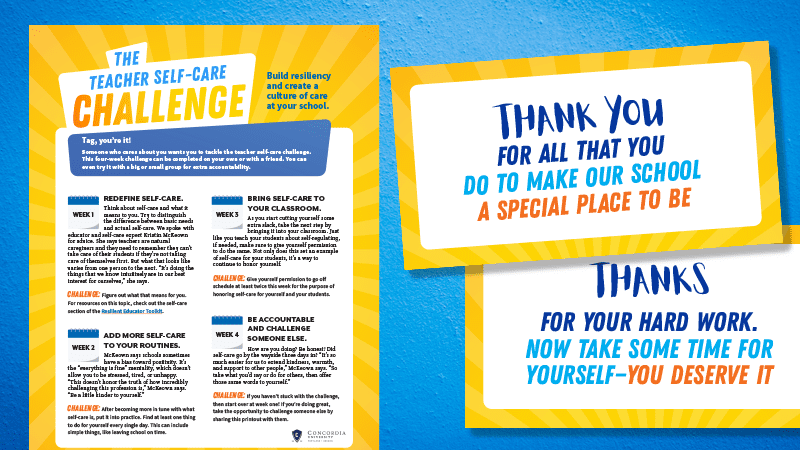 Concordia University–Portland empowers educators who are resilient, serve with compassion, and impact lives beyond the classroom. Their online Master of Education (MEd) and Doctorate of Education (EdD) programs prepare in-service educators to adapt, forge ahead, and create change in education. 
More
The late days of winter can feel extremely difficult when you're a teacher. Skies are gray, kids are cooped up indoors, and spring break feels like it will never arrive. That's why we created this printable teacher self-care challenge—to help you reset and build resiliency now … or any time of year.
To get the teacher self-care challenge, just submit your email here.
Here's what you'll find inside: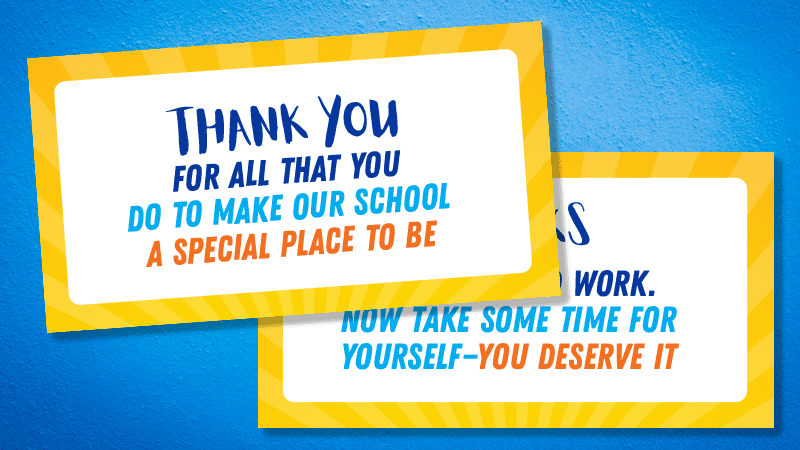 A series of four weekly challenges, designed for you to build resiliency and create a culture of self-care at your school. You can do the challenges alone, with a co-worker, or with your entire team!
Two printable notecards that you can save and share to spread gratitude in your school community.