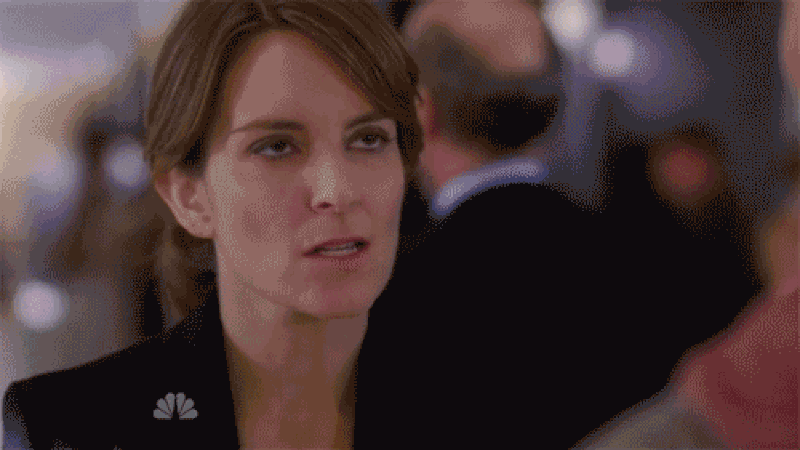 Tina Fey is one of our favorite funny people. And if there is anytime we need to laugh, it's when we're faced with one of many teacher problems like these …
1. When you use your teacher voice on your spouse, kids, your neighbors, the waiter …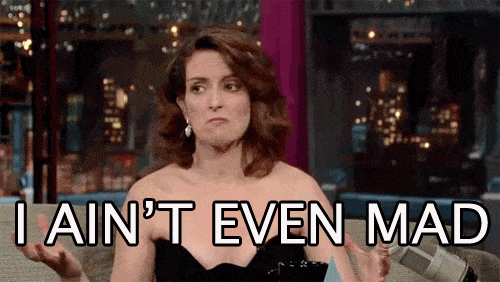 You can just turn this kind of talent off.
2. The looks you get when you geek out over school supplies.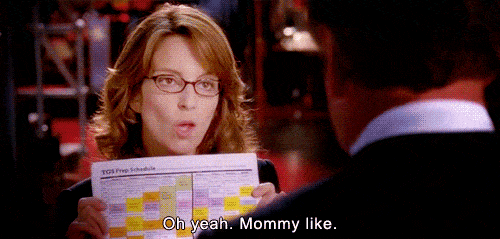 Your new laminated color-coded organization system or jungle-themed classroom library checkout procedure was the highlight of your week.
3. When you do the most (because you're a teacher) so people forget you're human.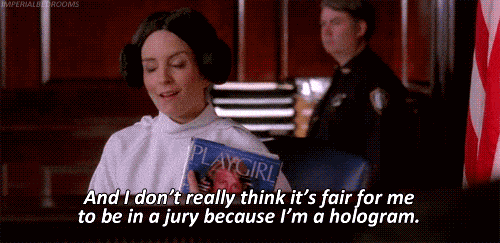 You have after-school coaching duties and you're still expected to be at the after-school faculty meeting AT THE SAME TIME
4. When you're having an adult beverage on the weekend (and you're adult), but you somehow still feel like a lush when you see a student.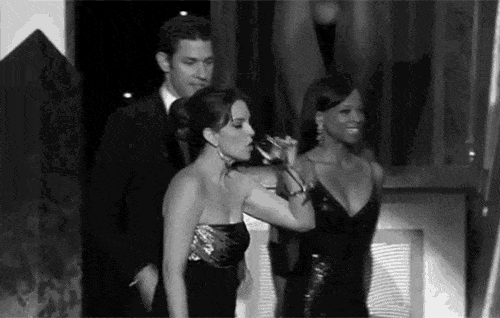 "Ran into a student of mine while buying wine at the grocery store. He asked me what I was doing and his mother interrupted, 'She's going to have a good night, leave her alone.'" –Stephanie G.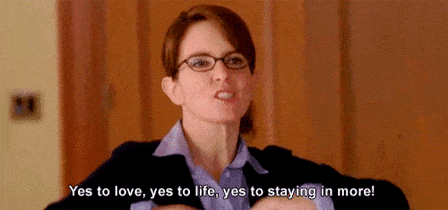 Can't wait to go home on Friday night, only to be up early Saturday grading papers.
6. Those inevitable personal questions from students.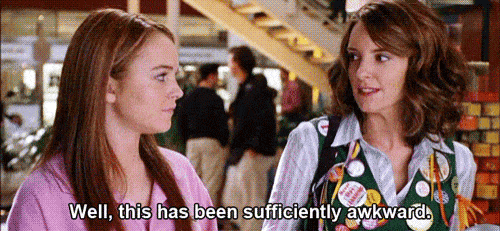 "When are you going to have babies?" "Why aren't you married?"
7. The amount of time between periods compared to the size of your to-do to do list (
pee, eat, grade, organize, monitor, talk, copy, meet … breathe?)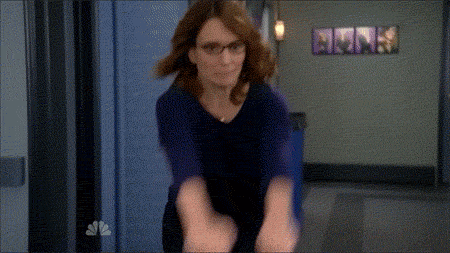 "When you've been lulled into complacency by the photocopier and you realize that your next class started four minutes ago." —Amy L.
8. When you finally have time to go out with friends then you get there and realize …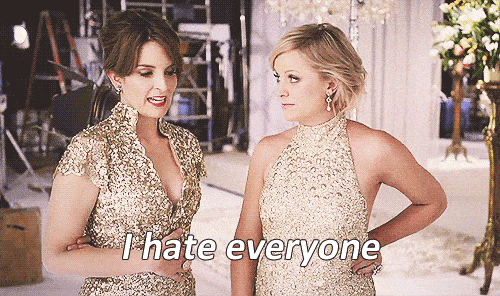 "After spending all week surrounded by people and talking all day, the last thing you want to do is socialize on the weekend." —Lea D.
9. When students complain about standing for five minutes (in line, for an activity) when you've been on your feet all day.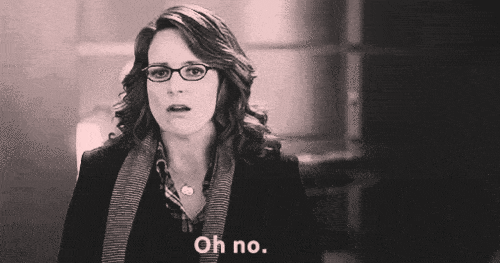 Where did I put that tiny violin?
10. That lesson that you spent two hours planning took less than 30 seconds for your class to complete.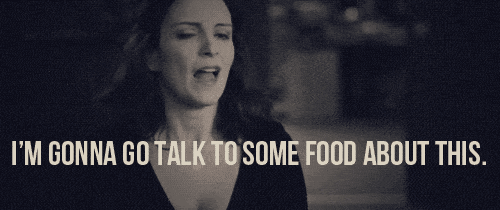 And now, group discussion!
11. It's payday and you're going to Target.

Going to get that new set of smelly markers, fraction tiles, or easy readers you've been eyeing.
12. PD icebreakers. Enough said.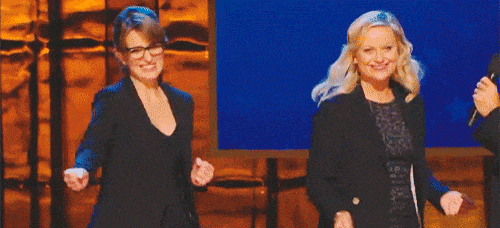 Fake it 'til you make it.
13. When you're sick but you're going to power through for your students.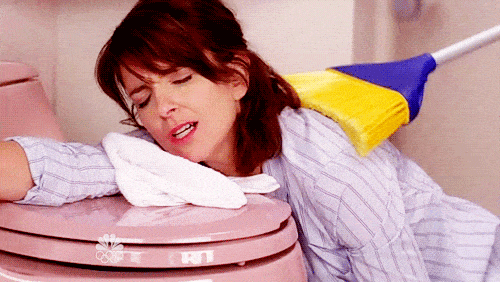 Or because it's way more stressful to prep the sub plans and leave your class with a substitute than it is to just suck it up.
14. When you have to cancel the first big night out in weeks to fill in as a prom chaperone.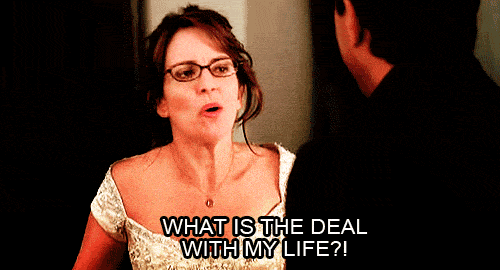 Can I bring a date?
15. When it's the last few weeks of school and you're forced into desperate measures to keep your students' attention.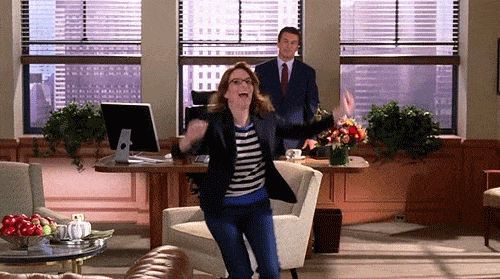 I will now act out the Pythagorean theorem.
16. Teen relationship drama.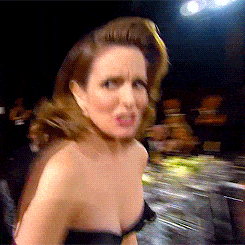 Doing your best not to draw attention to that ugly breakup going down in study hall.
17. When you get volunteered by your principal to lead yet another committee next semester.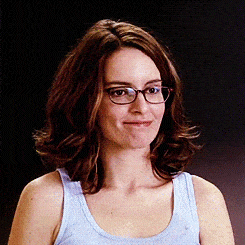 You're so darn competent.
18. Eating lunch.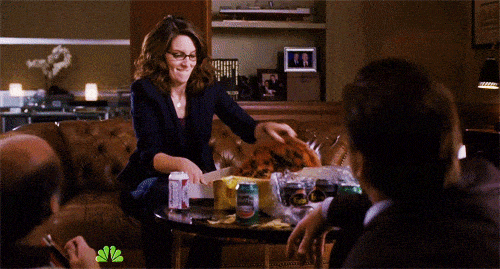 Eating in 20 seconds flat while grading, lesson planning, and returning email has wreaked havoc with your table manners.
19. The state of "technology" in your classroom.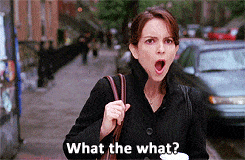 The internet works absolutely everywhere you go—the neighboring classroom, the grocery store, Starbucks, the middle of nowhere—EXCEPT your classroom.
20. When you grade the stack of papers that aren't due back until next week, instead of the ones you promised for tomorrow.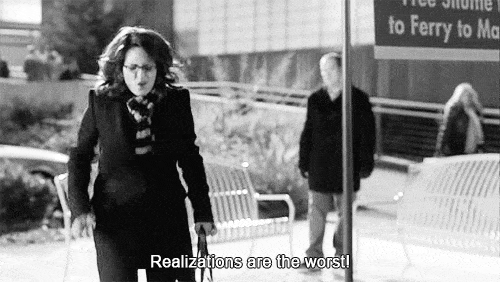 Better break out the back-up grading pen.
21. When you're on summer break.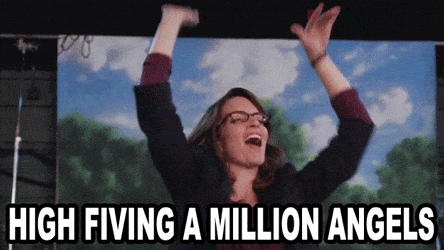 But you're still going to miss your students and your classroom.