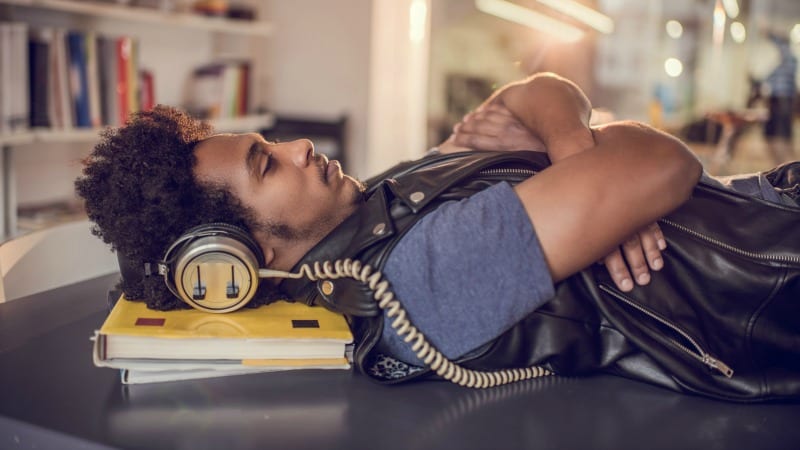 It's a big, wide world of educational podcasts out there—where to start?! Here are a few of our favorites that we hear teachers recommend again and again. So take a look, have a listen and enjoy!
IF YOU LIKE: figuring out how to reach students with all different types of personalities …
Susan Cain, author of Quiet: The Power of Introverts in a World That Can't Stop Talking, offers research and insight on how to recognize and empower students who don't fit the outgoing mold that the structure and culture of many schools tend to idealize (desk pods, we're looking at you!).
IF YOU LIKE: learning about world language and ELL pedagogy in a laid-back atmosphere …
Described on its site as "Car Talk meets second language acquisition," Tea With BVP offers perspectives on teaching a second language from three educators in an atmosphere that's both informative and laid-back. Think of it as a professional-development meeting but in a Starbucks with your best teaching buddies.
IF YOU LIKE: incorporating tech into your teaching, but you don't know where to start …
Ah, educational technology … so ubiquitous, yet so elusive. Even the savviest of us can get overwhelmed when trying to integrate it all into our everyday teaching (show of hands: How many of us have heard the conflicting messages "don't use tech just to use it!" followed by "why aren't you using more tech?").
Hosts Matt Miller (of Ditch That Textbook) and Kasey Bell (of Shake Up Learning) break down Google's teaching tools for easy application in the classroom. Our favorite part of the tagline: "Tips, tricks and teaching ideas you can use in your class TOMORROW!" Yes, please.
IF YOU LIKE: boning up on grammar rules and language usage—in small doses …

Mignon Fogarty, Quick and Dirty Tips's Grammar Girl, produces short podcasts—most are 15 minutes or less—on focused topics to provide practical methods for memorizing and applying grammar and language concepts.
Her friendly attitude is the perfect antidote for any of the stuffy grammar snobs at your school who just looooove correcting your email to the staff about where everyone's meeting for happy hour.
IF YOU LIKE: poetry (or would like to like poetry—it can be intimidating!) …

THEN YOU'LL LOVE: Podcasts From the Poetry Foundation
The Poetry Foundation offers an array of podcasts and audio features, including a poem of the day, author studies, poetry analysis and more. Start small, take what you like, leave what you don't and enjoy!
IF YOU LIKE: quick inspiration for the week during your Monday morning commute …

Who doesn't need a little pick-me-up on the way to work at the beginning of the week? Released weekly on Sunday, the Truth for Teachers podcast runs 15 to 20 minutes long with the goal of speaking "life, encouragement, and truth into the minds and hearts of educators."
In a friendly and supportive tone, host Angela Watson addresses topics in education such as staying hopeful in a school with bad morale, keeping kids focused while using the internet, and recovering from teacher burnout.
IF YOU LIKE: hearing stories of other teachers' experiences—the good, the bad and the ugly …

It's so easy to feel isolated when things get tough in teaching, but hearing how other teachers persevered through the hard times can help. Produced by a high school English teacher from Long Island, Talks With Teachers features interviews with teachers that reveal their professional successes and failures in the classroom, along with practical tips to apply to your own career.
IF YOU LIKE: teaching in all forms—not just in a school but corporate training, coaching, tutoring, homeschooling or mentoring …

Jennifer Gonzalez, host of the podcast and producer of the related online magazine, believes teaching is both a science and an art that appears in many forms.
Whether you're on the track field, in a classroom or even just helping your own child at home, this podcast parses all the research and methodology that we just don't have time to go through ourselves, and then "show[s] [us] the good stuff." Sign us up!
Teachers: What podcasts do you love? Let us know by leaving a comment below!