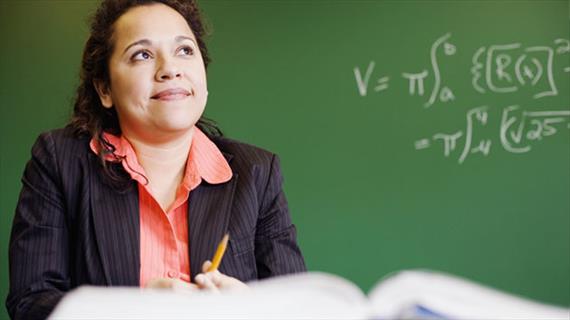 Teacher Matt writes in to ask:
"I recently accepted a job teaching high school English. One of my new coworkers mentioned she regularly interacts with the students on Facebook, which surprised me. I was just curious what other teachers' policies are?"

Great question, Matt! When it comes to social media policies, individual schools and teachers tend to be all over the map. So we decided to poll our Facebook audience to see what the most popular policy is for networking with students. Here's what they had to say: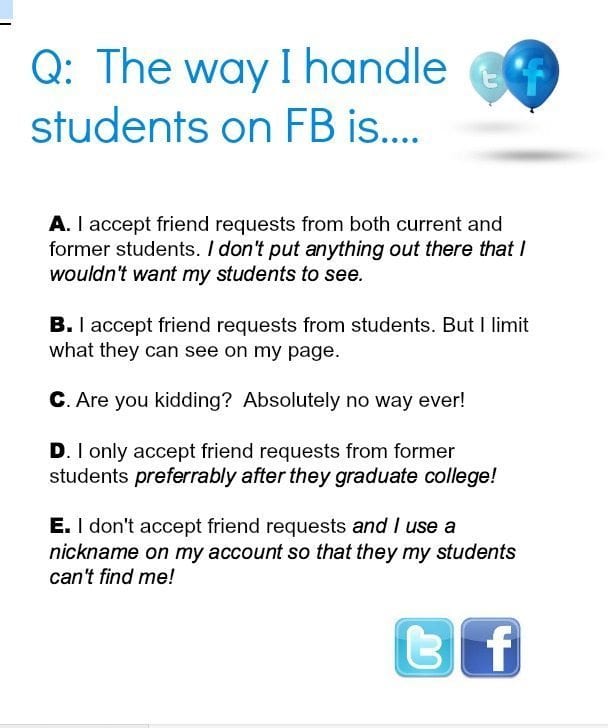 47% said they do friend students, but only after graduation (some say high school graduation, others college).
24% said they never, ever accept friend requests under any circumstances.
13% said they use a fake name on social media to prevent students from finding them.
10% said they do accept friend requests from students, although they are careful not to publish anything they wouldn't want students to see.
6% said they accept friend requests from students, but they limit what students can see (often by creating a separate, school-only account).
Here are some more comments from the teachers we surveyed:
"I live my life transparently. I do nothing on Facebook I wouldn't do in class." —Leslie S.

"In my opinion, it is not appropriate for me to share my personal experiences or social network with students." —Tynika J.

"Read your contracts folks. Some states, counties and schools have restrictions, limitations and prohibitions against such things!" —Brennan T.
What do you think? Does your school have a social media policy? Do you have any more advice for Matt? Please share it in the comments.