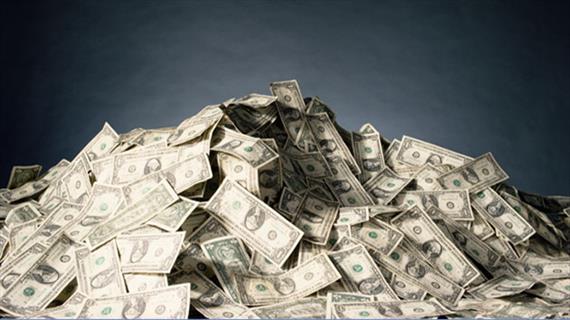 Darcy writes:
"For those teachers who take a second job, what do you do? I am looking for options."
Darcy, you're not alone in seeking another source of income to supplement your teaching career. In fact, according to a survey from the National Center for Education Statistics, 23 percent of new teachers work multiple jobs, compared to 15 percent of non-teachers.
Our helpliners had plenty to say on the subject, so we'll let them take it away:
I sell 31 Bags.

They sell themselves, and I get cute new bags all the time and make extra money.

—Erin P.
I'm a weight-loss coach

at my gym and getting certified as a personal trainer. It keeps me motivated to stay healthy.

TeachersPayTeachers!

—Gina B.
I teach teachers how to become contract corporate trainers.

Part-time, still engaging learners and the pay is much better.

—Todd R.
I sell Tastefully Simple products.

It's amazing food and easy to sell.

—Stacey B.
In the summer, I do licensed day care

and have loads of fun going swimming and visiting museums and zoos.

—Pat V.
Sylvan hires teachers

for after-school tutoring.

—Beth C.
I'm a waitress on the weekends

—it's great money!

—Linda C.
I tutor students

—just a few during the school year and then over the summer to keep them fresh and prepare them for next year.

—Marianne C.
I fill in as a babysitter or nanny.

Parents love that I'm a teacher and therefore already background-checked and fingerprinted.

—Siobhan T.
I teach adjunct courses

at my community college.

—Nikki L.
I sell Stella and Dot

jewelry and scarves.

—Jennifer B.
I've been an amateur photographer

for years and have started turning my hobby into a few extra dollars.

—Chad G.
I teach programs at a children's science museum.

—Colleen F.
I work at a church on Sundays.

I provide child care during services. —April S.

Catering

is a fun way to attend some cool events.

—Jamie S.
I have my CNA.

It allows me to work in private homes a few hours a week.

—Sara S.
I do pet sitting.

It's great money if you love animals like I do! —

Jennifer Z.
I do freelance proofreading

and editing.

—Junnie S.
Finally, many commenters echoed Lily D.'s sentiment:
"It's a sad day when professionals have to take on a second job to cover our bills. Kudos to all teachers that take on a second job after teaching all day!"
We couldn't agree more, Lily!
Need advice from the helpline? Post your question to our Facebook wall and we'll share it with our community of 45,000 educators.