Talking to Teens About Drinking
Having regular talks with teens about alcohol and moderation can help them better navigate the choices they'll have to make.
Experts recommend having ongoing conversations rather than covering everything at once in a dramatic lecture.
Here are the resources you need to make that happen.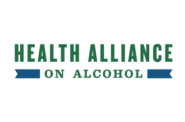 Brought to you by the Health Alliance on Alcohol
The Health Alliance on Alcohol was founded in 2005 by HEINEKEN USA together with other partners as a national public initiative to prevent underage drinking and generate a strong family dialogue around alcohol. Resources and information are offered to parents to help guide conversations for talking to children about alcohol and help answer tough questions.
Oops! We could not locate your form.
Parents
Parents can have a major impact on whether or not their children decide to drink, especially during the preteen and early teen years.
"By the end of high school, 77% of adolescents report drinking alcohol, and 60% report having been 'drunk.'"
"Maintain a network of parents. When you know the parents of your children's friends, you will be able to connect and compare notes."
Teens 16—21
The more teens understand about the impact of alcohol the better they will respond when faced with making a tough decision.
"Each year, over 2M college students drive under the influence of alcohol, and more than 500,000 college students are injured in accidents related to drinking."