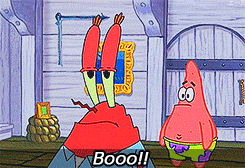 When I took the job as the principal of my school, I knew that every day would bring a unique host of challenges.  Knowing this in the abstract and living the actual reality are not one in the same. Three years in, e
ven after the toughest of days, I can say with a grin or a bewildered shrug, "
I am never bored."  
Whether silly or serious, the following these 12 surprising school admin roles enrich the climate and culture of our schools.
1. Swine Kisser
I love pigs! So when I was given the chance to kiss a pig in celebration of meeting our Jump Rope for Heart goal, I leapt at the opportunity. I had visions of an adorable teacup pig in a tutu. What I got was a huge, smelly, squealing hog. Still, a deal is a deal and all you can do is put on your red lipstick and pucker up.
2. Chicken
Hey, if it makes the kids laugh, why stop at kissing a pig? Sometimes dressing up in a funny costume is on the agenda.
3. Dancer
There is always an excuse to dance at school. If you don't believe me, go visit a kindergarten classroom.
4. Custodian
Sometimes the custodian gets sick and goes home with a fever. When that happens, you roll up your sleeves and assist with lunch service and trash disposal. Lesson learned from this is to always have a change of clothes on hand because it will most likely happen on a day when a VIP visit is scheduled.  
5. Headmaster
On Halloween, we have "Storybook Character Day" and I took that as an opportunity to wear my daughter's Mary Poppins costume. Well, when you end up chasing an escalated student in aforementioned costume, you may look like a bit of a headmaster and never be able to live it down. As I learned on lunch duty, always have a change of clothes on hand.  
6. Guardian of the Parking Lot
One of the rites of passages as a school admin is to monitor the parking lot. Many a conflict can be both created and resolved in the parking lot.  
7. Lord of the Lost and Found
I am not sure why, but it seems like anytime a student loses something they feel strongly that I will know where it is.
8. Barista
If the Keurig in the staff room breaks, you go buy another one. Keep the flow of caffeinated and chocolatey beverages strong. 
9. Coach
Even if you are not athletically inclined (like me), you will end up coaching some sort of sport. I am pretty decent at pretending I know how to play volleyball.
10. Designer
If you are lucky enough, you will get some say in cosmetic projects at your site. Last year, our computer lab was redone. Picking out the wall and acoustic colors was a lot more fun than I expected, but proceed with caution and ask for input. You don't want to be the sole person to blame if said colors are not pleasing to the majority.  
11. Bean Counter
I can't balance my own checkbook but will work to balance our school budget with the office manager (aka my superhero). 
12. Animal Control
Everyone has a stray dog run on campus every now and again, am I right?  
Join our Facebook group Principal Life for more conversation about and insights into the challenges of school leadership.