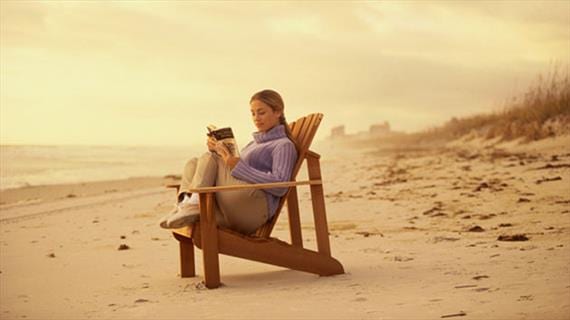 Last week we shared some of our favorite summer reading choices for kids, and this week it's your turn! Whether you're in the mood for a laugh, some inspiration, or real-world teaching advice, here are some great suggestions for recharging with a book this summer.
1. The New Yorker Book of Teacher Cartoons
Edited by Robert Mankoff, illustrated by Lee Lorenz. $22.95.
Who isn't ready for a little humor by the time summer vacation rolls around? Remind yourself of all the joys and quirks of teaching with this revised and updated collection of teacher poems from "The New Yorker." Chances are, you'll be photocopying your favorites to share with teacher friends.
2. Talking Back to Facebook: The Common Sense Guide to Raising Kids in the Digital Age
Written by James P. Steyer. $15.
From bullying to cheating to friendship issues, social media can lead to several troubling issues in the classroom. And while this guide is aimed at parents, educators will also appreciate its fresh approach to talking with kids about privacy and intelligent use of online tools.

3. The Together Teacher: Plan Ahead, Get Organized, and Save Time!
Written by Maia Heyck-Merlin. $22.95.
You tell us over and over again that time management is your biggest challenge. We hear you. That's why we flipped for this super-practical guide from a former teacher that focuses on strategies for managing paperwork, lesson planning, and grading. The solutions are quick and easy to implement, making this an essential read both for new teachers and those in the trenches.

4. Creating Innovators: The Making of Young People Who Will Change the World
Written by Tony Wagner. $27.
From the author of "The Global Achievement Gap" comes a convincing argument about the importance of play and creativity in developing innovative thinking—and how standardized tests stifle that creativity. A good read even if you've already bought into Wagner's way of thinking—use his arguments to bring your principal around, too.
Question for you: Have you made a personal reading list for summer? What's on it? Share so we can swap ideas!