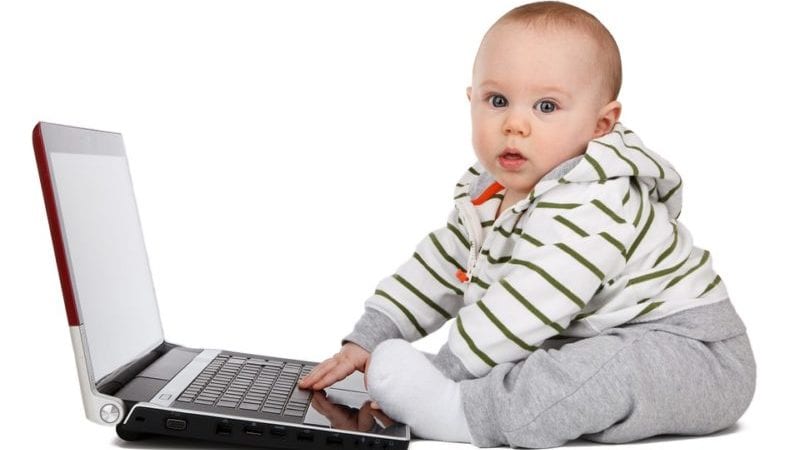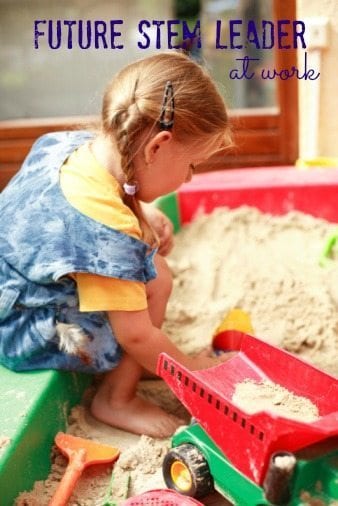 Think elementary STEM education is out of reach? Picture a first-grade classroom.
Kids gather around the sand table and the teacher passes out some props—marbles, rulers, boxes, and cups. Students explore freely, filling cups with sand, burying marbles, and turning the rulers into shovels and rakes.
Then the teacher says: "I have a challenge for you today. How fast can you make the marbles roll?"
Kids start rolling marbles across the sand, only to find they get stuck. Then one student tries putting his marble on a ruler.  It rolls much faster.
Then another props his ruler up on a cup and the marble flies.
After the kids explore, they gather on the rug to talk about their observations. The teacher asks:
"What did you design out of your tools that make the marble roll fastest?" "What do you think makes the marble slow down?" "Why do you think the marble rolls faster on the ruler than in the sand?"
Sand tables have long been a staple of early education.  It is the way we plan a classroom activity and the questions we invite children to explore that turn an ordinary play activity into savvy and pointed elementary STEM education.
Why STEM in the early years?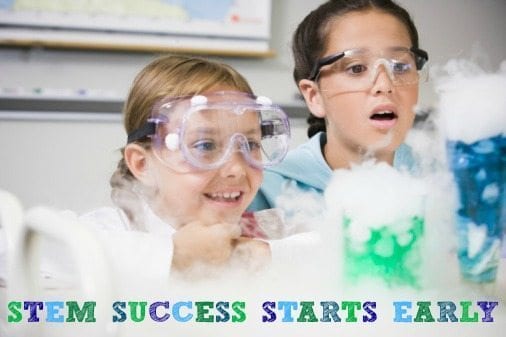 STEM is gaining momentum in classrooms across the country. However, the U.S. still ranks 38th and 24th out of 71 developed countries in math and science student achievement, respectively. Combine that with research that shows STEM majors earn nearly $20,000 more per year than non-STEM majors, and it's easy to see that STEM education is essential for our economy and kids' future success. The earlier it starts, the better.
By giving our kids the tools they need to succeed in STEM, we are giving them a huge leg up in life. But when we think STEM, we think middle school and high school, robotics and chemistry—not first graders and the sand table.
While any exposure to STEM is good, research studies prove that kids who experience STEM early through hands-on learning are better equipped to develop a strong understanding of STEM concepts as they get older.
So how can you make STEM part of your daily elementary classroom?
I know your plate is already quite full. And while the standards are there (between The Common Core and Next Generation Science Standards) everyday tools and the practical age-appropriate lesson plans can be a bit harder to come by.
So we sat down with Dr. Shelley Green, a professor of STEM education at Nova Southeastern University to talk about how busy elementary teachers can get a handle on STEM education in a way that's meaningful and effective. Dr. Green helped us boil it down to the four essential tasks that teachers can do in order to lead their students to successful elementary STEM education.
1. Change your lens
Here's the secret: most elementary teachers don't have to overhaul the way they teach in order to become strong STEM educators. "It's all about changing the lens through which we view our teaching practices," says Dr. Green.
"Elementary teachers need the opportunity and the confidence to be engineers alongside their students," says Dr. Green. This can be as simple as changing the kinds of questions we ask our students.
"By adding a few words to your classroom questioning vocabulary—like design, experiment, and model—a whole world of STEM learning can be opened up for students." It's all about tweaking the lessons, activities, homework, and language just enough to create an environment where elementary STEM is a natural but effective part of the curriculum.
2. Enlist a STEM village
As a teacher, you're always busy innovating, finding new ways and cobbling together resources to help your students learn. But teachers shouldn't have to carry the entire responsibility for STEM education alone. "Community partnerships—both with education businesses and higher education institutions," agrees Dr. Green, "are a key factor in the success of STEM programs."
Local businesses and higher education institutions have a huge stake in making sure kids are prepared for STEM majors and careers. If support doesn't already exist in your district, check out these resources:
3. Integrate elementary STEM across the curriculum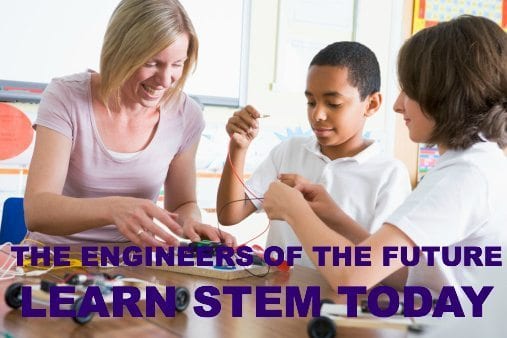 STEM may seem like a topic for an AP Geometry or Physics 101 course, but it can be incorporated across your entire elementary curriculum to get your students thinking like innovators and builders.
"The principles of STEM—critical thinking, asking good questions, observation and exploration—are truly at the heart of every discipline," explains Dr. Green. T
Talk to teachers of art, music, and more about how you can incorporate more STEM into everyday concepts. And check out these lesson plans and ideas we love:
4. Bring on the technology
Exposing kids to tools like computers, iPads, ereaders, and apps early on is important, but it's only through guided learning that these tools become an important part of STEM education, argues Green.
"We need to take a whole-child approach to teaching children about technology," explains Green. "Teachers can help kids make connections across various technologies to real-world concepts simply by strategic questioning and guided learning, especially if they have had access to research-based STEM education and teacher training."
Getting Started with Elementary STEM
STEM education will only continue to expand and grow. Now is the time to seek out professional development in STEM and to start in small ways to make it a larger part of your approach to the classroom. With good resources and training, you can open up an entire world of elementary STEM learning for your students. Who knows, the STEM seeds you plant may change their futures.
All you have to do is open the door and reach into the sandbox.