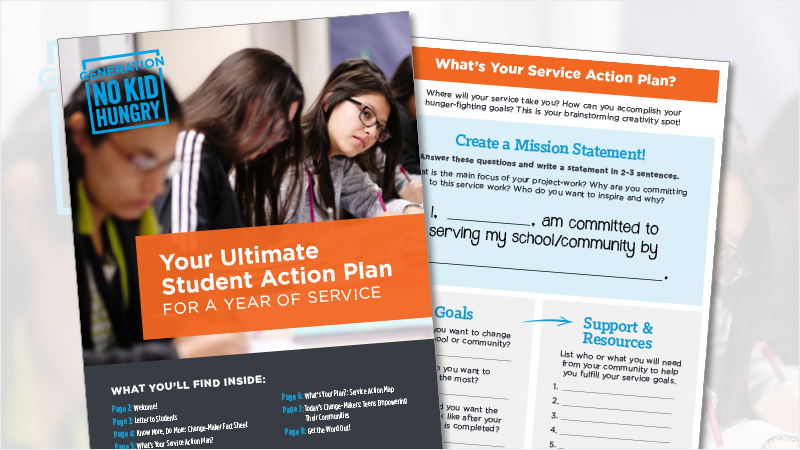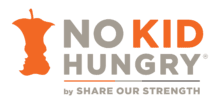 Generation No Kid Hungry is leading the charge to make No Kid Hungry a reality for this generation. Learn More »
Three out of four K–8 public school teachers say that students regularly come to school hungry, and all agree that eating breakfast is key to academic success. That's why our friends at Generation No Kid Hungry know that teachers—with their students—are critical in closing the hunger gap for thousands of kids across the country. So …
It's team effort time! Your students can be change-makers at the forefront of the movement to help end childhood hunger. This service learning toolkit contains everything they need to join the fight and complete their community service hours, too.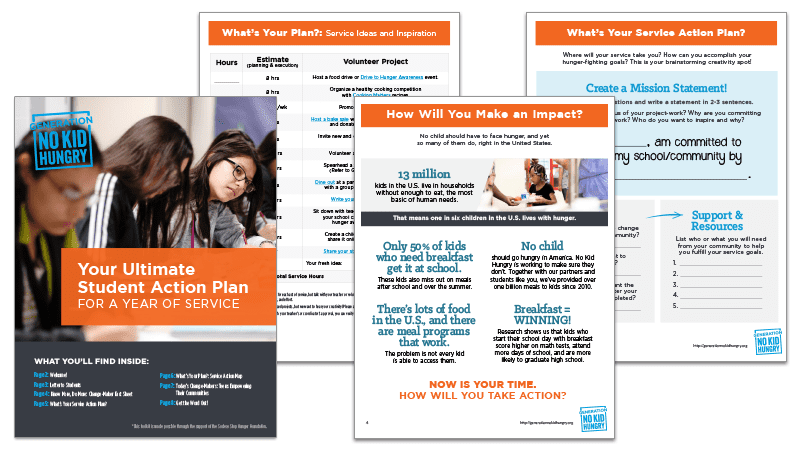 What your students will find inside this free service learning toolkit:
The latest statistics and information about childhood hunger
How to fulfill their service learning hours, whether they a few hours to lend—or a few hundred
A plan of action for a year of meaningful service
A sharing and social strategy to make an even bigger impact, including efforts to get more involved throughout the year.
Help them find their voice and make an impact on childhood hunger today!