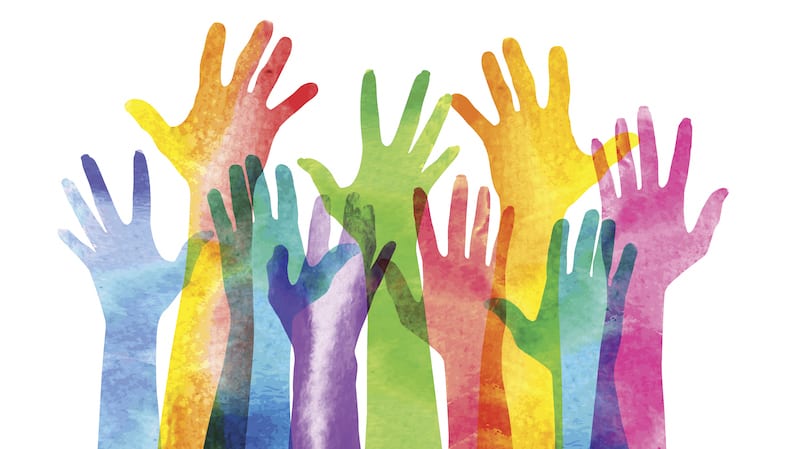 Brought to you by The Allstate Foundation
The Allstate Foundation champions SEL and service-learning programs to ensure youth reach their full potential and have the power to build the just, equitable and healthy world we all deserve. Learn more>>
Our students come to our classrooms with a lot to offer. The cultural assets that they bring are unique, and when we hear, promote, and lift up our students' voices, we create classroom communities where students feel a sense of belonging and safety. The question is, how do we create inclusive classroom communities? One of the most effective tools is social and emotional learning (SEL). Especially if we use SEL thoughtfully, systematically, and with the goal of promoting educational equity. Here are five ways SEL is a tool for creating inclusive school classrooms.
1. SEL is a way to promote equity. Begin by examining your mindsets and teaching practices.
If we hope to create inclusive classroom communities, the work starts with us. "It is important to examine the lens you use when you walk into your classroom," says Lacey Robinson, CEO at UnboundedEd. "Culturally Responsive Teaching and SEL are more than sharing heroes and holidays with students," she cautions. In order to create inclusive classroom communities, she recommends that we immerse ourselves in our school communities. Go grocery shopping in the neighborhood. Talk to people who work in local businesses. Become aware of the issues the community faces because those are the issues our students are facing.
In addition to immersing ourselves in our school communities, we also need to do our own internal work, and this work starts with examination and questioning. We love this list from Dr. Bloodine Barthelus, Director of Innovation and Practice at CASEL.
Ask Yourself…
What is the way that I want my students to show up in the world as individuals?
How do I show up for my students in the classroom?
What am I doing to model these ways of being?
How do I create ways to humanize the learning experience?
How do I check in with my students?
Is there time and space for my students to check in with each other? Do I ask my students questions that aren't academic? What is the social contract in our class?
How do we handle conflict?
What do my students need to feel appreciated and accepted in class?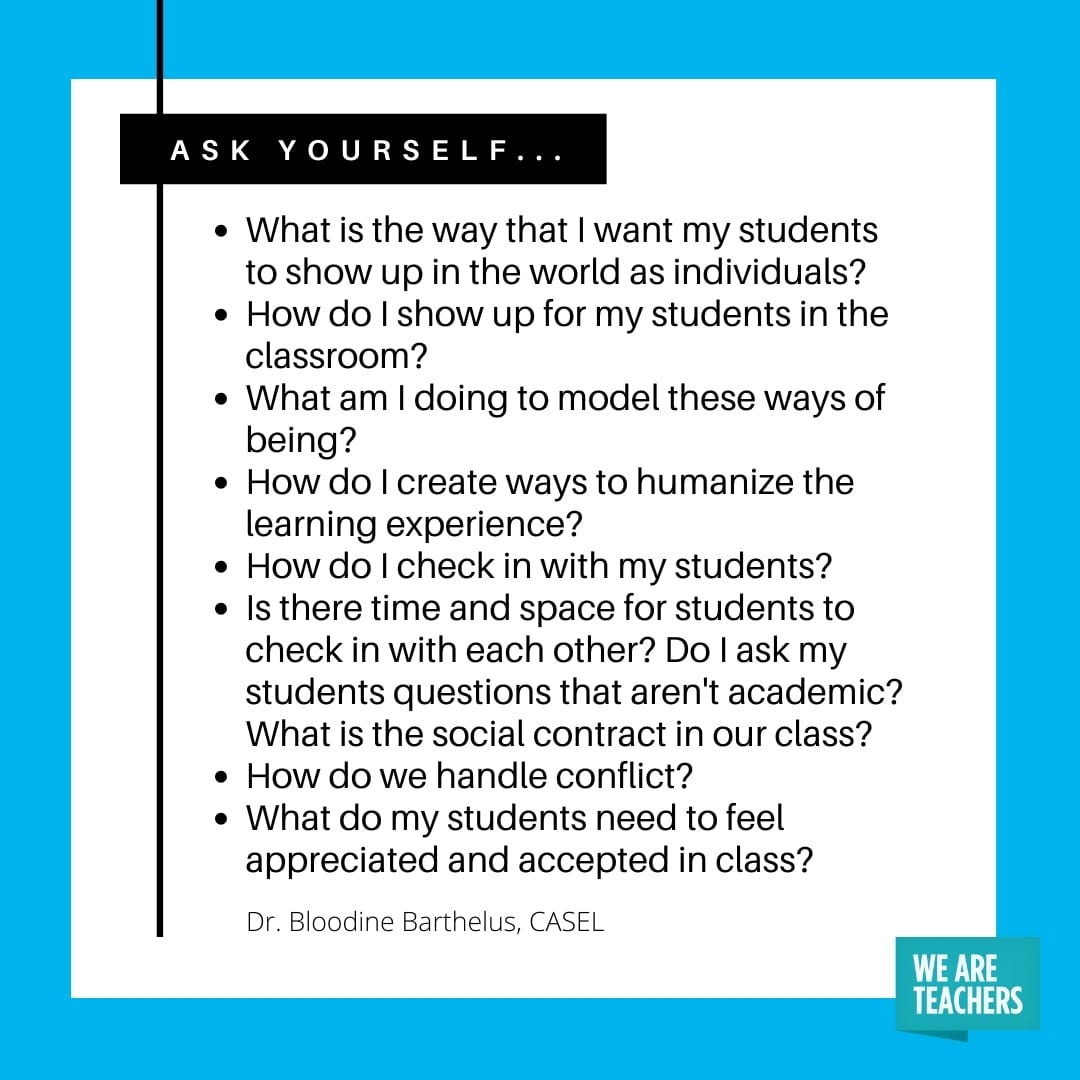 Once we've done this work, we can begin to use strategies like holding class meetings and co-creating classroom norms to engage our students in the same work. Building community and focusing on the learning environment first creates a strong foundation for the work to come. Know that the learning environment is fluid and that there is value in re-visiting questions like "how will we handle conflict?" and "what do you need to feel appreciated and accepted in class?" again and again.
GET MORE SEL RESOURCES FOR TEENS
2. SEL is a way to affirm students' cultures and identities in the classroom.
In an inclusive classroom community, students don't feel pressured to conform to the values and preferences of the dominant culture. Instead, they engage in learning experiences that promote understanding the assets of diverse individuals and communities, including their own. It is important that students value their own experience while also respecting and getting curious about others' experiences.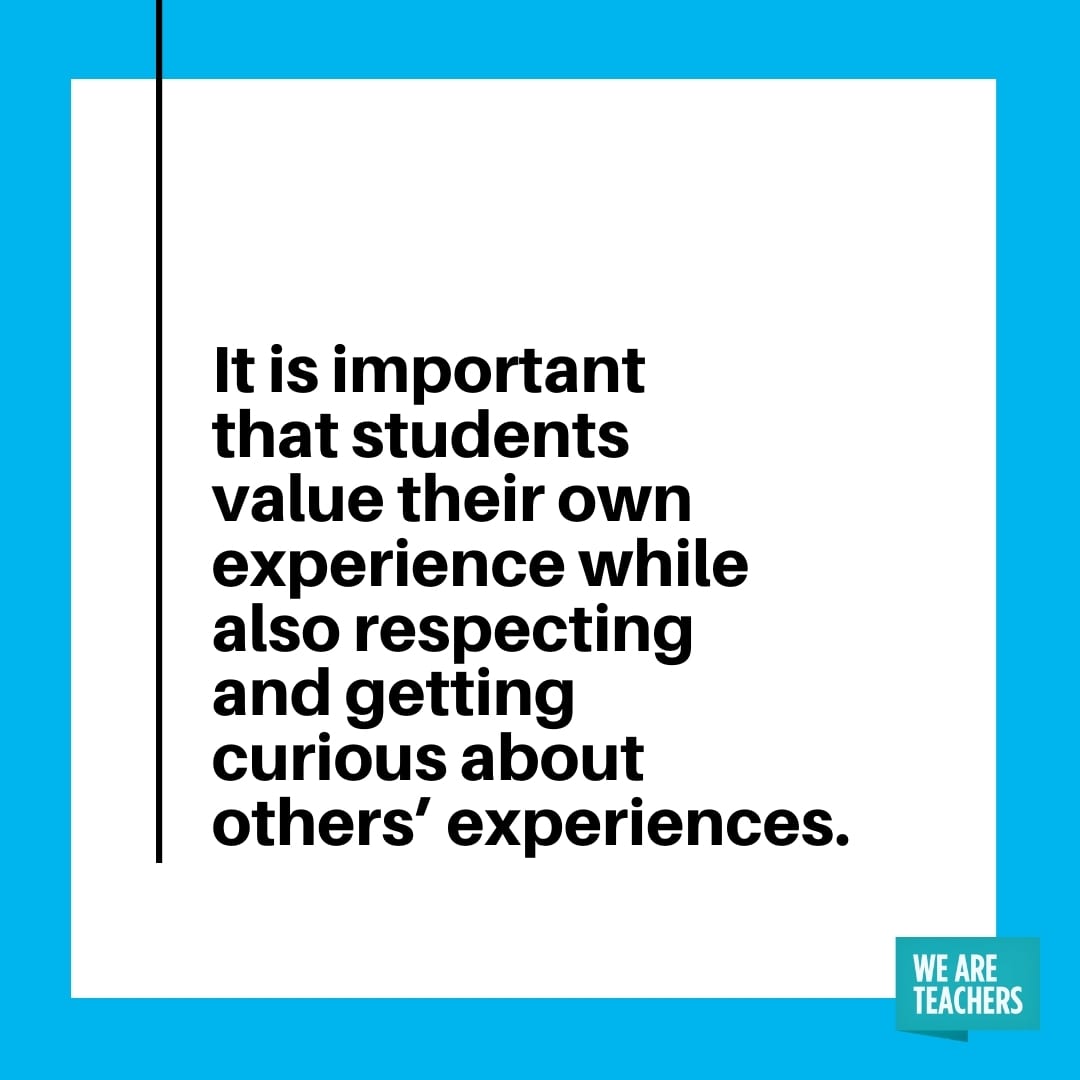 We can help our students learn how to ask questions and get curious about people who are different from them. One of our favorite teaching activities is to give students Post It Notes so they can jot down ideas and be more thoughtful before they participate. We can give students sentence starters on slips of paper that say things like, "I'm curious about…" and "Help me understand what you mean when you say…" to help them learn how to get curious about something before they write it off or disagree. Chimamanda Ngozi Adichie's Ted Talk, "The Danger of A Single Story, " is a powerful tool for teaching students to embrace different perspectives and ideas in order to better understand themselves, each other, and the world they live in.
3. SEL is a way for students to learn how to have difficult conversations
We love the idea that curriculum provides mirrors that reflect back a student's experience and windows that help them learn and understand people, places, and cultures very different from their own. In our classrooms, we may notice that students are much more comfortable talking about what they know, understand, and experience. Whenever we dig into topics that they have less experience with, they might be afraid to talk about it and shut down, or they may become defensive. If we hope to create inclusive classroom communities where we value all voices and perspectives, we need to help students learn how to have difficult conversations.
It's going to be challenging and very uncomfortable to dig into topics like race, class, and gender if students don't know how to navigate difficult conversations. Brene Brown believes that one of the most effective ways to do this is to get curious. She calls difficult conversations "rumbles" and suggests that when we "rumble," we need to keep an open mind and an open heart. One of her recommendations is to take breaks during a "rumble" conversation. This is a strategy that we can use with our students. If the conversation gets heated, and everyone is interrupting or getting defensive, we can call a time out.
4. SEL is a way for students to discuss their questions, fears, and anxieties.
When something happens outside of school, teachers often wonder if and how they should talk about it with their students. If we value inclusive classroom communities, it is impossible not to affirm students' experiences both in and out of school. When we do this, we are equipping our students with a set of tools that they can use not just in our classrooms, but when they leave and have to navigate a complicated and often unfair and unjust world.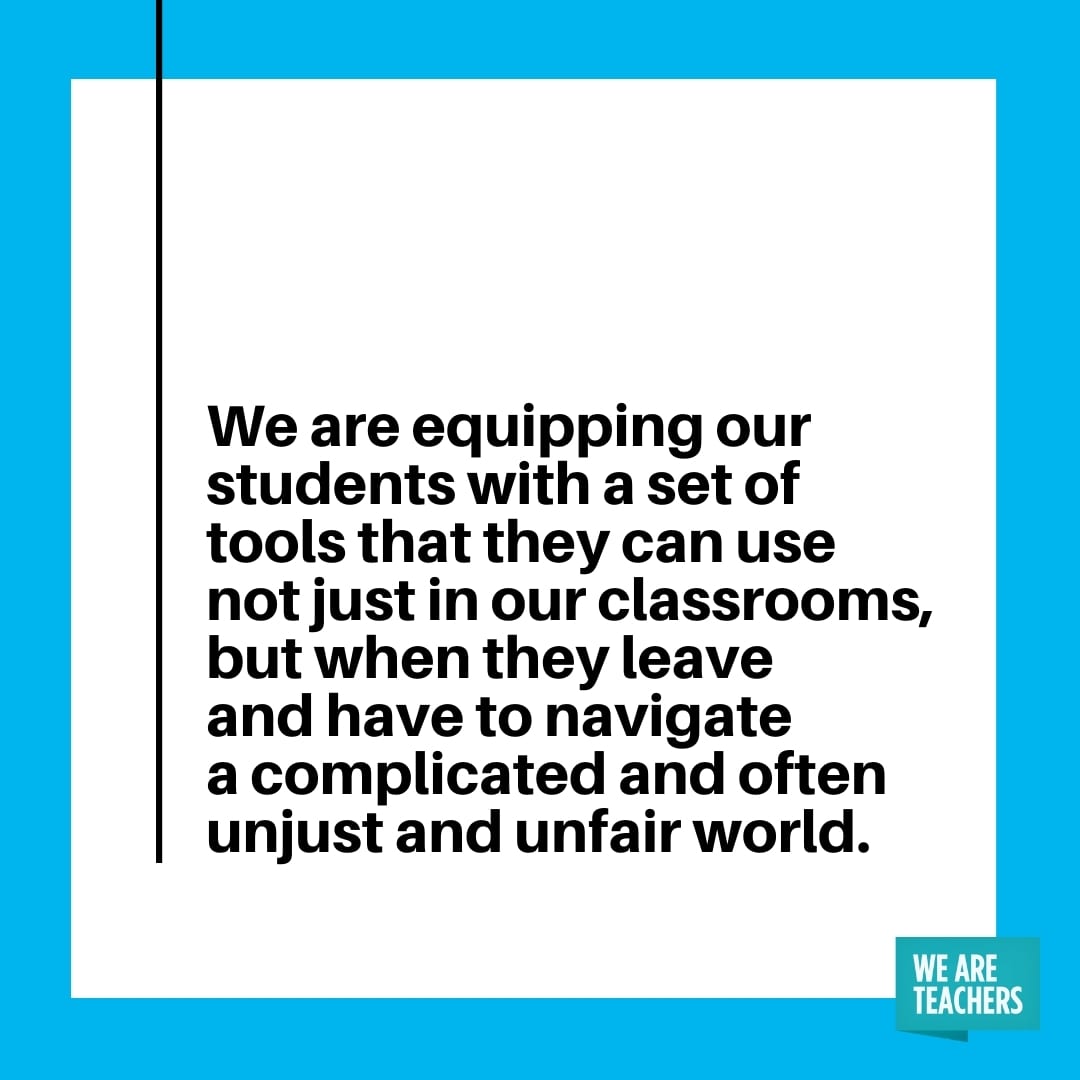 But how do we do this in our day-to-day teaching? There are many different teaching strategies and systems. We love Kelly Gallagher's Article of the Week. He assigns an article every Monday and believes that students need background knowledge and context and that reading about what's happening in the community and the world helps give them that context. Another suggestion is to structure our classes so there is a time every week to have an open forum or meeting where students can talk about current events, ask questions, and share how they feel.
GET MORE SEL RESOURCES FOR TEENS
5. SEL is a way to plan lessons with inclusivity in mind.
Creating inclusive classroom communities means you examine not just your classroom culture but also the content you teach and the instructional choices you make during planning. We love this four-step process that Lacey Robinson created. When you begin to approach planning this way, you develop a more inclusive learning experience.
Ask Yourself Is My Content…
Grade Level? (Am I holding my students to high expectations of rigor?)
Engaging? (Both my students' minds and hearts).
Affirming? (Will students be able to answer the question: Why am I learning this?)
Meaningful? (Does the content connect to the community/students' prior knowledge and experience?)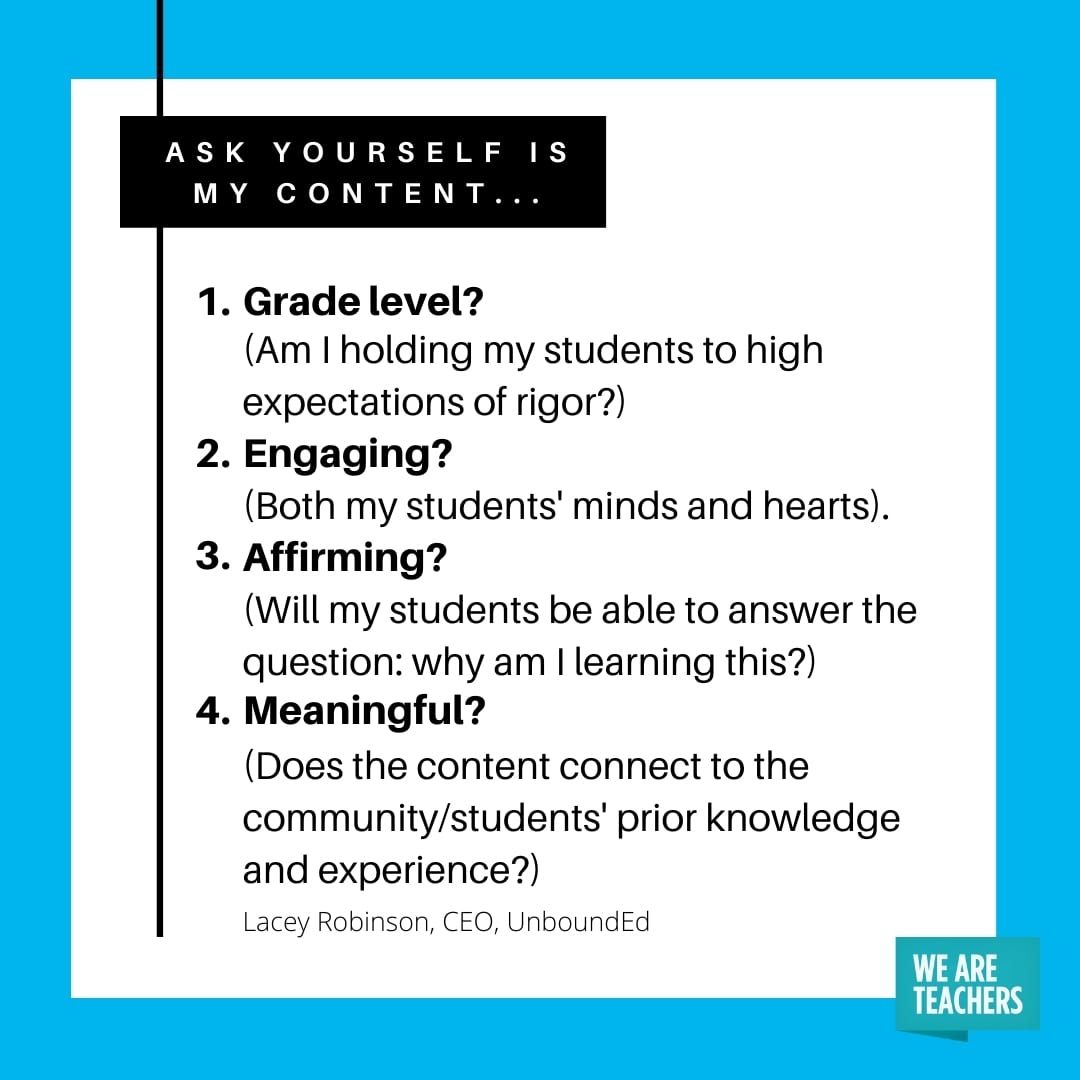 If we rely on the 5 ways that SEL is a tool for creating inclusive classroom communities, we can begin the work, starting with ourselves.
GET MORE SEL RESOURCES FOR TEENS