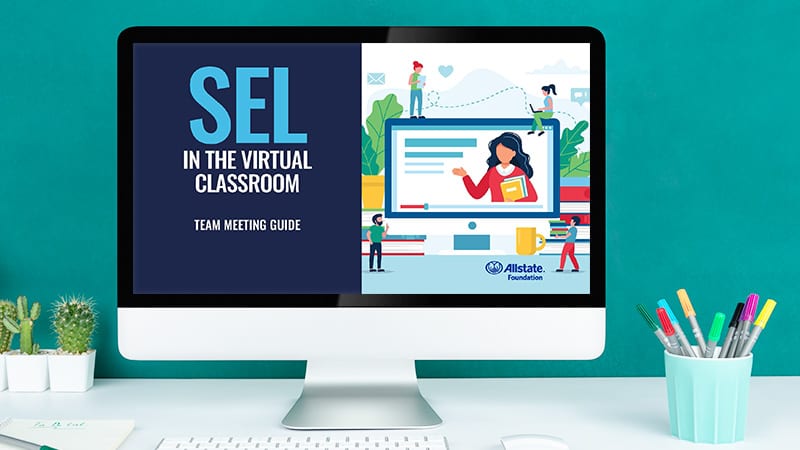 Brought to you by The Allstate Foundation
The Allstate Foundation champions SEL and service-learning programs to ensure youth reach their full potential and have the power to build the just, equitable and healthy world we all deserve. Learn more >>
We need to include SEL in everything we teach. Whether we're teaching in person or virtually, the positive, long-term effects of students having SEL skills last well beyond a single school year. As an added bonus in the short-term, teaching social and emotional skills leads to better academic achievement and improved behavior. In this vein, we've partnered with The Allstate Foundation to create this staff meeting kit that uses lessons from the well-received book SEL From a Distance by Jessica Djabrayan Hannigan and John Hannigan.
How to use 60 minutes to help your teachers use SEL in the virtual classroom
This free staff meeting kit about how to use SEL in the virtual classroom is ready-to-download and use. Here's what you'll accomplish during your staff meeting: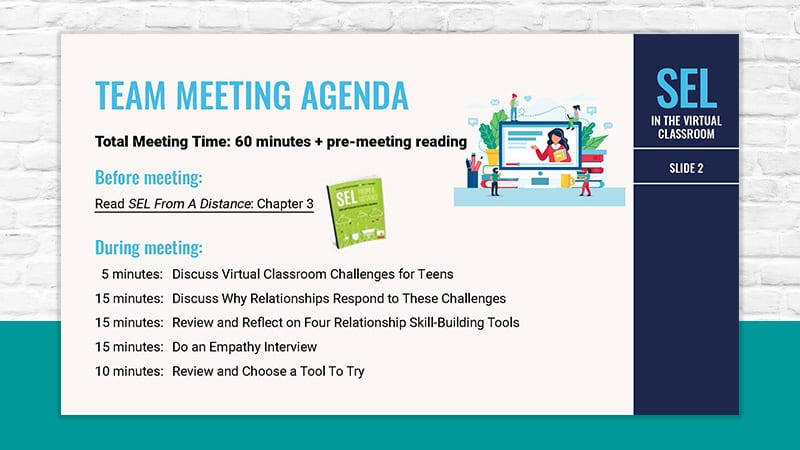 Yes! I Want My Staff Meeting Kit
The staff meeting kit includes:
Relationship Skills Tools and Processes, chapter 3 from a leading professional development book: SEL from a Distance.
SEL in the Virtual Classroom slideshow for your teachers and staff to learn new ways to build relationships with students.
Questions to guide break-out groups.
Empathy Interview activity for everyone to try out.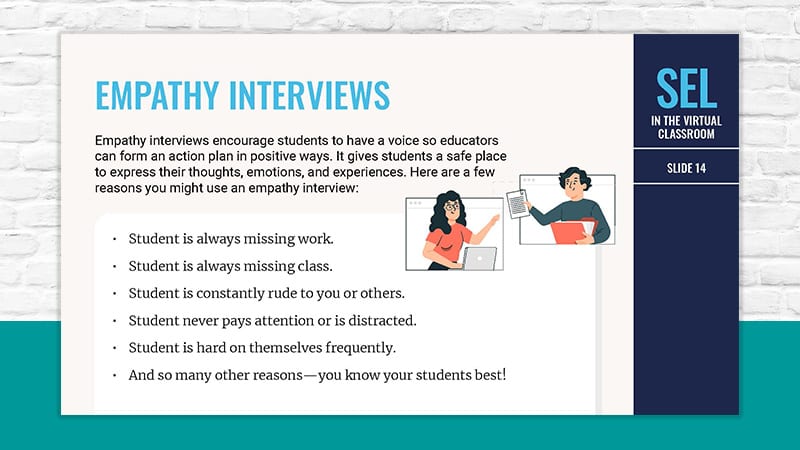 Yes! Give Me My Staff Meeting Kit