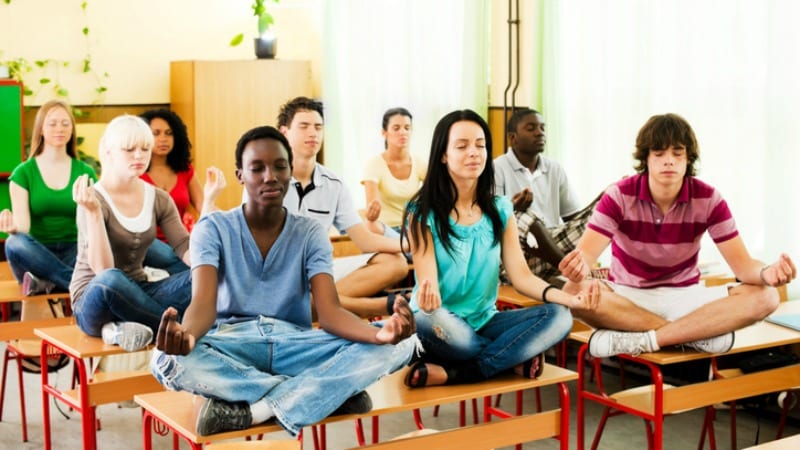 Brought to you by The Allstate Foundation
The Allstate Foundation champions SEL and service-learning programs to ensure youth reach their full potential and have the power to build the just, equitable and healthy world we all deserve. Learn More>> 
There seems to be a preparation gap between what our students are learning in school and what they actually need to succeed. The big missing piece is the cultivation of social-emotional competence. Schools that provide tools and programs to develop these skills report students do much better academically and feel better prepared for life than those who don't.
In fact, a recent study reports that 88 percent of students, regardless of race or socioeconomic status, who attend schools with a strong SEL curriculum feel motivated to work hard and do their best in school, compared to just 39 percent of students from schools without an emphasis on SEL.
Social-Emotional Skills That Make a Difference: Self-Regulation
Among the spectrum of social-emotional skills, self-regulation, the ability to manage emotions, focus, and handle frustration, is one of the most important. But, is self-regulation a skill that can be explicitly taught? And, what does it look like when schools tackle the skill? This is how three schools are making self-regulation a part of their routine and how you can, too.
Setting the Stage: Nonnegotiables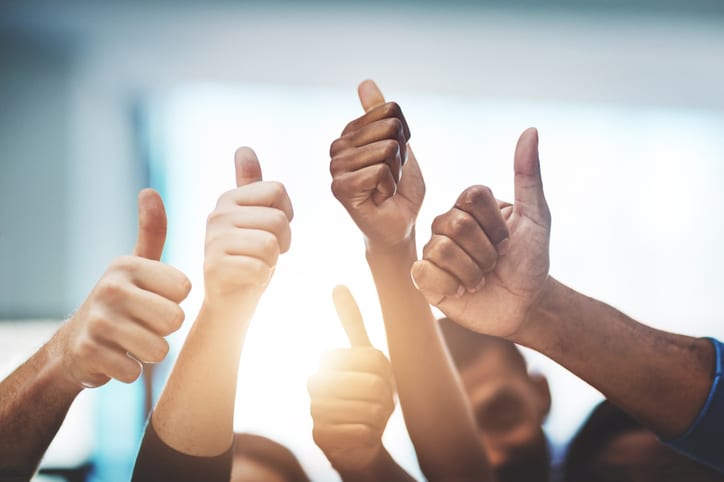 The staff at Tumwater High School in Tumwater, WA, started teaching SEL skills three years ago when they noticed a group of 10th graders falling behind in their classes. In response, the team created a course that brought at-risk students together for SEL instruction and mentoring. From there, says Lisa Perriera, assistant principal, the SEL focus expanded across the building. It's been a multiyear process with core values and nonnegotiables established first. Creating one set of values and rules provided the backdrop for students to practice monitoring their behavior.
The energy in Tumwater's hallways and classrooms is calmer with the new nonnegotiables, and the front office is quiet. As teachers have reminded students of the first nonnegotiable (We have all the tech you need), referrals for inappropriate cell phone behavior have dropped. When everyone knows the expectation, according to Perriera, it makes it easier for the students to regulate their behavior. Now that the rules around technology are firmly in place, the faculty has moved on to reinforce their next nonnegotiable: being in class on time.
The Secret Weapon: Peer Mentors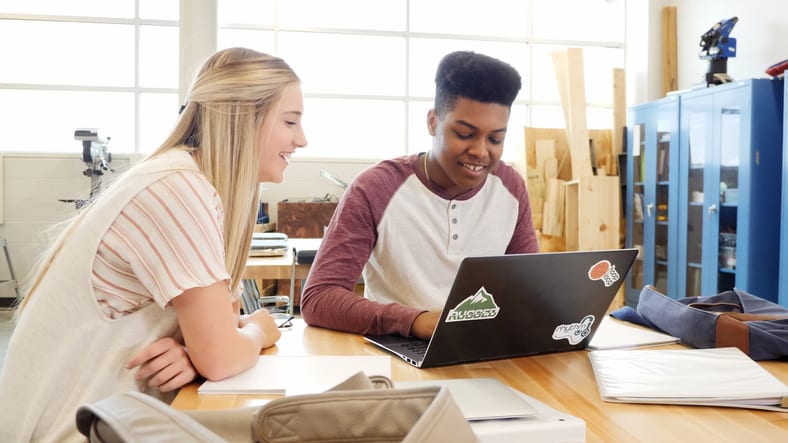 Each year, Jaime MacEwen, teacher at Cumberland Regional High School in Bridgeton, NJ, reviews incoming freshmen data to see who may need an SEL boost the most. Incoming ninth graders, who have struggled with academics, attendance, or managing their schedules, are assigned to a freshman SEL seminar. MacEwen's secret weapon: upperclassmen. Seniors who are models of self-regulation themselves, with organized binders, extracurricular participation, and straight-A records, lead freshmen seminars as mentors.
The magic is in their relationships. As at-risk freshmen build relationships with their mentors, they see what self-regulation looks like in high school. They learn how to manage their own schedules and workload. Having a role model to follow and someone to problem-solve with helps freshmen develop important organization and problem-solving skills. The instruction and mentor relationships pay off. Students in the freshman seminar overwhelmingly pass their classes and form relationships that outlast the school year. "It's the little things that we see," says MacEwen, "that are the biggest win."
Stop and Breathe: Add Weekly Yoga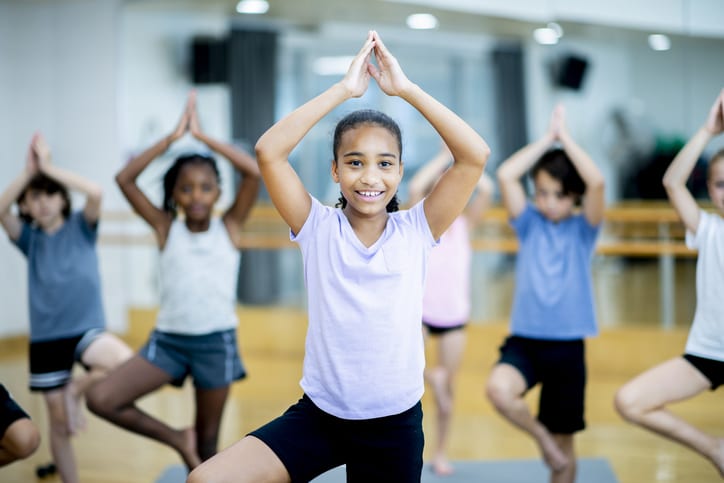 Each week for 30 minutes, students in grades six through 12 take a deep breath and begin their yoga practice at Ann Richards School for Young Women Leaders in Austin, TX. Although a tad uncomfortable at first, it doesn't take long for the sixth graders to buy in. By senior year, some students lead sessions. The 30-minute yoga practice includes breathing exercises and encourages students to check in with the physical sensations in their bodies. From there, they learn techniques to regulate their emotions.
"You'll hear students say they're carrying their stress in their shoulders," says counselor Jane Howk, "and then they'll take a few deep breaths to relax and refocus." Yoga also teaches students how to verbalize what's happening in their bodies and how to fix it. "They notice how their bodies react to different situations," says Howk. "They're more in tune and can apply yoga skills to lots of situations."
Five Ways to Start Teaching Self-Regulation Today
Establishing nonnegotiables and teaching freshman seminar and yoga classes all sound awesome. But, what can you do to begin self-regulation instruction right now? Here are five ways to get started:
1. Teach students to name their emotions.
Instead of complaining that they're stressed, the counseling staff at Ann Richards School for Young Women Leaders helps students identify the actual emotions they're feeling. This helps them deal with what's really going on so they can implement a problem-solving process and move forward.
2. Teach self-regulation explicitly.
Teach self-regulation the same way you'd teach math or science: with explicit instruction, modeling, and practice. For example, a lesson defining self-regulation could transition into a fishbowl activity in which students give input about tricky situations and ways to deal with them.
3. Practice, practice, practice.
When it comes to self-regulation, practice can make perfect. Create scenarios that students can role-play to practice applying self-regulation habits before they're in the heat of the moment. The more students practice, the better able they'll be able to self-regulate in the moment.
4. Reset with a mindfulness activity.
If you feel your group of students veering off course, take a page from the Ann Richards School playbook and have students do a mindfulness activity. For example, have students look around the room (silently) and find five blue items, four red items, three green items, two yellow items, and one black item. Then, once students are more centered, return to the problem at hand.
5. Empower students to monitor their progress.
Students in the freshman seminar at Cumberland Regional High School monitor their grades closely, which helps them manage their workload and progress. Help students identify a data point to monitor (attendance, grades, etc.) and create a procedure to help them track their progress and identify next steps.
Explicit skills instruction ensures that we do not rely on student assumptions, but that we purposefully teach students the skills to navigate their world. Social-emotional development can be fostered in a variety of ways to support student success. Explicitly identifying and teaching the skills is important, but it's of equal importance to do it consistently and often. Knowing the what and why of explicit social-emotional-skills instruction can help you make a well-thought-out decision on how to best foster students' skill development.
Thanks to our friends at The Allstate Foundation for sponsoring this and other SEL articles. Check out their resources.
Plus, 12 Fun Ways to Build SEL Skills During Advisory or Homeroom